Malaysiakini

: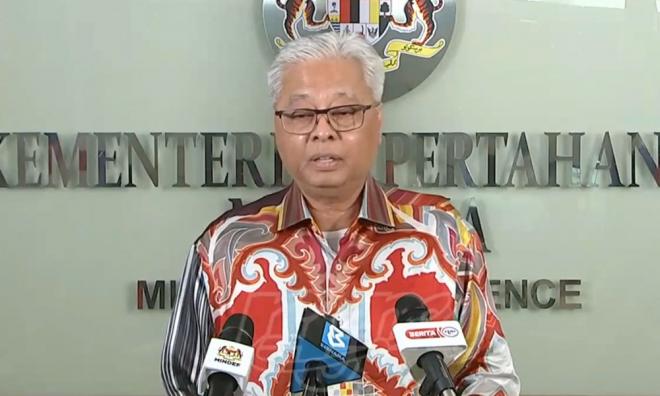 Wrong to fine one-year old child for not wearing mask, chides minister
Defence Minister Ismail Sabri Yaakob has ordered the management of a condominium complex to retract a compound it issued against a one-year-old child for not wearing a face mask in one of the building's lift.
The incident allegedly happened at a condominium in Ampang recently with the management having said to have issued a RM100 penalty against the child.
A letter from the management to the child on the alleged matter has circulated on social media. It, among others, states: "It is regrettable to find that you have violated the following clauses of the House Rules of the condominium."
Ismail (above) said not only did slapping a fine on children make any sense but

the condominium management itself had no authority to issue such fines on residents.
He stressed that the action to fine offenders was with the Health ministry under the Prevention and Control of Infectious Diseases Act 1988 (Act 342).
Other than the ministry, the police, too, have been given the power to issue compounds.
"As of today, we have not granted such powers to the management of condominiums, apartments or offices to take action.
"So what was done by the Ampang condominium management is wrong. So I hope they withdraw the compound [..] and to compound a one-year-old child, that doesn't make sense," he said during a media briefing today.
Ismail also addressed the recent issue where a policeman fined a car driver for ferrying passengers who were not from the same household.
"I had announced that the number of passengers is to be based on the vehicle's passenger capacity. I did not say that they must come from the same household.
"So there's no issue that passengers must come from the same address," he said.
Sin Chew Daily had reported that a 17-year old student was slapped with RM1,000 fine for ferrying his classmates who were not from the same house.
The incident allegedly took place on Feb 22.