Health Ministry in Gaza: Death toll in Gaza from Israeli attacks rises to 17,700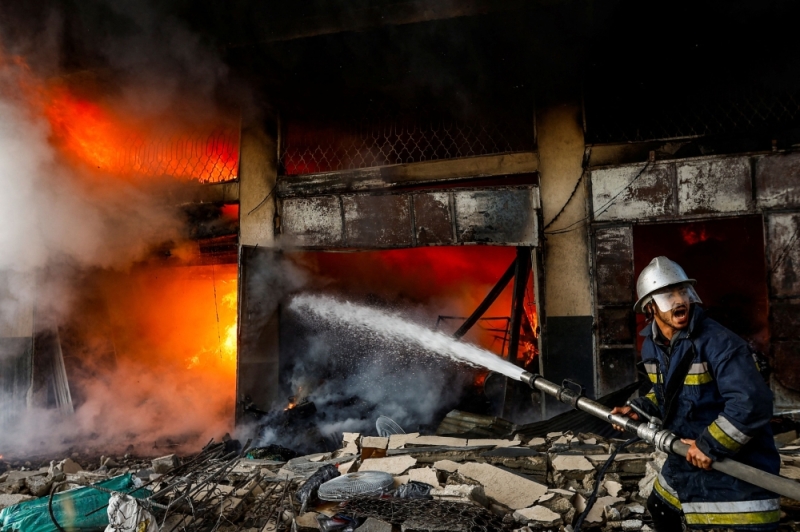 A Palestinian firefighter works to extinguish a fire in a house after an Israeli strike. — Reuters pic

Sunday, 10 Dec 2023 9:55 AM MYT
GAZA, Dec 10 — At least 17,700 Palestinians have been killed and 48,780 wounded in Israeli attacks in Gaza since October 7, Gaza's Health Ministry said yesterday.
Ashraf Al-Qidra, spokesman for the Hamas-run ministry, said that in recent hours two paramedics were wounded when Israeli forces targeted an ambulance while it was working to evacuate wounded patients from Gaza's European Hospital.
He denounced what he called Israel's war against hospitals, ambulances and medical teams.
Israel says Hamas operates from within hospitals and has released footage supporting the claim, and it has also targeted in the past ambulances it says were used by Hamas. Hamas has denied this.
Israeli forces unleashed an aerial and ground blitz against Hamas in Gaza after a cross-border rampage by the enclave's ruling militant Islamist group on October 7. — Reuters