Malaysiakini:
Stupid argument! PSM sees red over Kit Siang's Venezuela comparison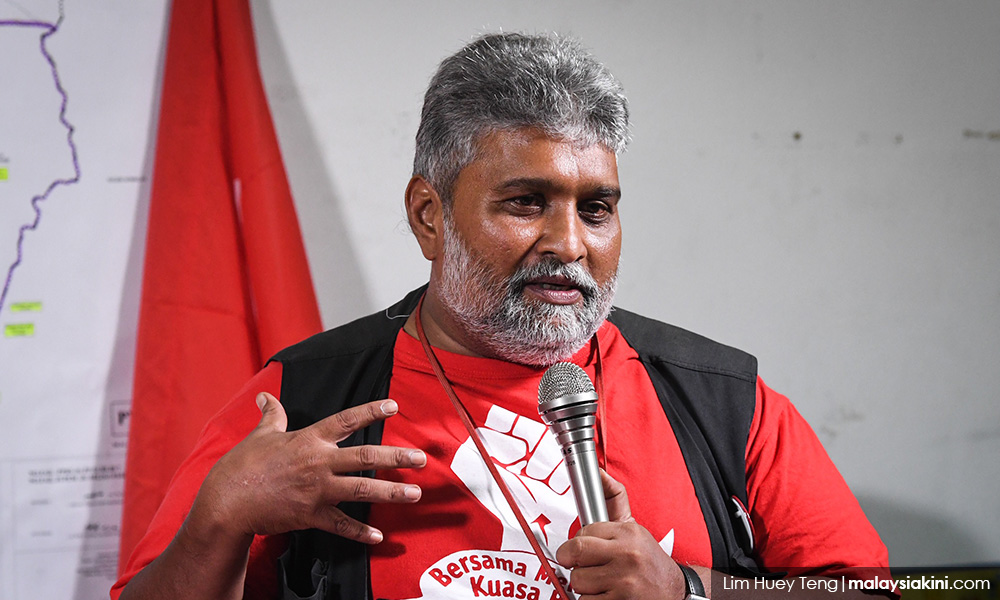 PSM excoriated DAP veteran Lim Kit Siang for stating that if Pakatan Harapan did not win the last general election, Malaysia would have become the Venezuela of Asia.
"Stupid argument by Kit Siang. It looks like his views are sickening and not truthful,"
said its deputy chairperson S Arutchelvan in a statement this evening.
He pointed out that Venezuela is facing a US-led economic sanction, which has crippled the South American nation.
"This is because the US does not want to see Venezuela's socialist model spreading in Latin America.
"Based on UN indicators, Venezuela's social welfare and poverty eradication improved significantly because it took control of its oil revenue previously controlled by US companies," he added.
However, Arutchelvan said this revenue was not used to enrich its leaders but rather to provide free education and healthcare for the people.
"This kind of initiative cannot be stomach by the US as well as a neoliberal like Kit Siang.
"Petronas' CEO earns a massive income and they run private hospitals instead of helping the poor. This is really sickening," he added.
The PSM leader censured Lim for echoing US and Western leaders who are seeking to put their candidate in power in Venezuela through undemocratic means.
According to Arutchelvan, comparing Malaysia under former premier Najib Abdul Razak to Venezuela is far-fetched.
"Kit Siang should try to resolve the internal issues within Harapan, the power struggle (in the coalition) and its unkept promises before making such blatant comparisons,"
he added.
In a statement earlier, Lim said Venezuela was once the richest country in Latin America and the world but is now a poor and bankrupt state due to a terrible political, socio-economic and humanitarian crisis.
The DAP leader argued that if Najib was re-elected, the latter would have turned Malaysia into Venezuela and the "Sick Man of Asia."