From
Malaysiakini
:
Why I've given up on Putrajaya dealing with Taib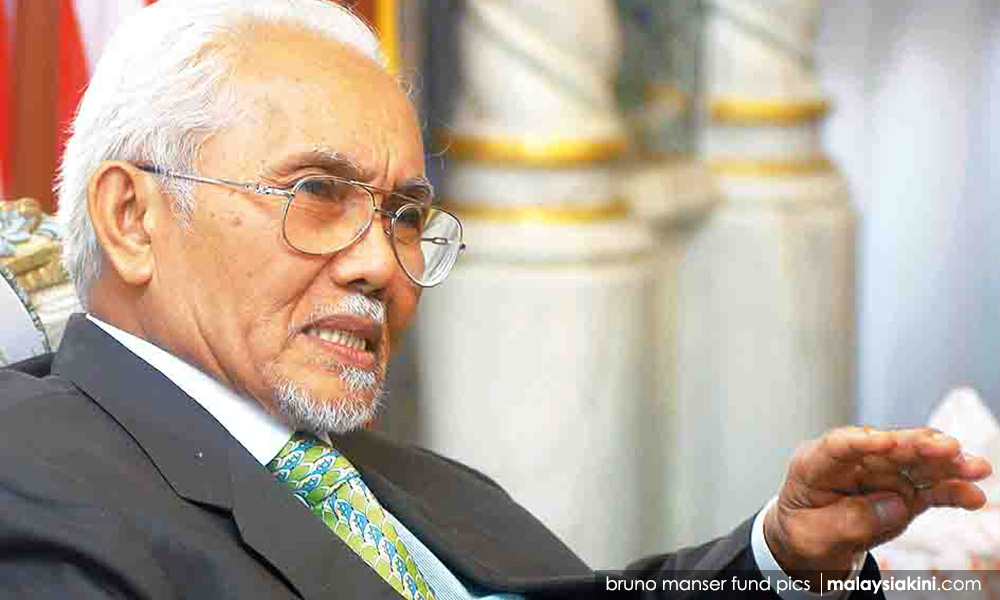 COMMENT
| Over the years, I must have written so many articles about Sarawak Governor Abdul Taib Mahmud that I have actually grown tired of it.
I have resigned to the fact that no matter what I or others say or do, my ex-chief minister of 33 years remains "untouchable" even though he is notorious throughout the country and internationally.
People can call him by whatever names, demeaning and insulting even, but Taib couldn't be bothered. Why bother about suing someone for RM50 million or RM100 million in damages either for defamation or libel? Taib doesn't need the money. His name has been sullied by his alleged abuse of power by so many for so long so much so that he must be immune to it by now.
If I were Taib, I possibly would go down the same road. Why not? I am holding the exalted office of the Sarawak governor and in all likelihood, I could be in office until the day I draw my last breath. What can my detractors do to me that they have not attempted yet?
I will enjoy the rest of my sunset years, holidaying abroad for nine months in a year with my young wife and a new family, without a care in the world. With my immense wealth, the entire universe is at my feet. I could even sign up for a tourist programme to the moon. Nay, why worry about those paloi Sarawakians! They can never touch me.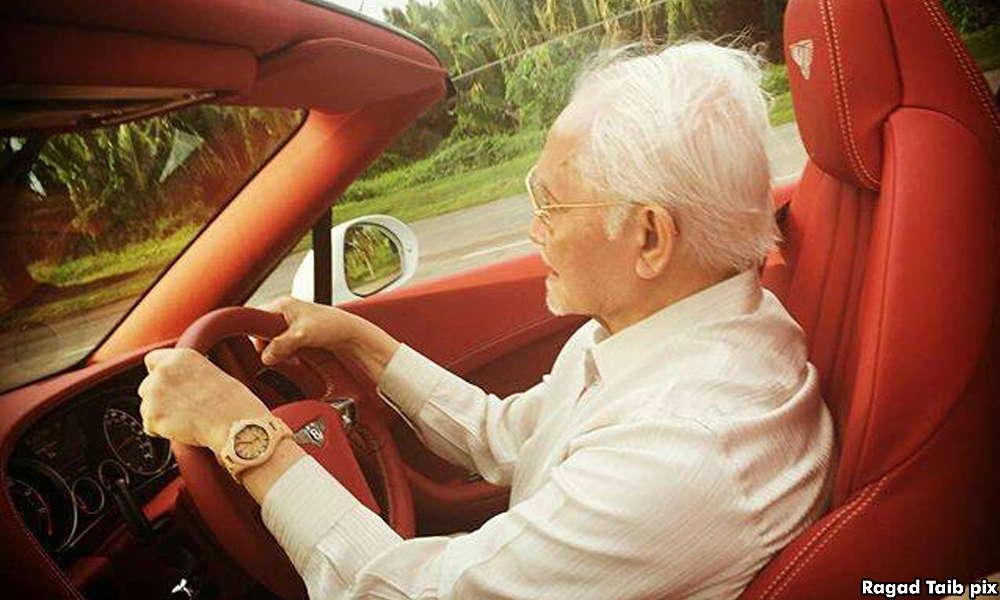 So why am I broaching the Taib subject again? Actually, some
Malaysiakini
readers brought it up when commenting on
my column
and I thought it might be a good idea to respond.
I have also been ticked off by some, saying that I have been stupid for writing in such glorious terms for Sarawak as if we, Sarawakians, could survive without help from the federal government.
One even said that I have a "chip on my shoulder". I can accept that all have the right to free speech and that disagreement is part and parcel of it all. But let us all be professional and stay away from personal attacks in our discourses. I am somewhat immune and can accept all sorts of brickbats after four decades in the media industry. But it would be helpful if we stay within the topic under discussion and not stray.
Two readers brought up Taib Mahmud. One said that "Corrupt Sarawak must leave the peninsula. It is burdening the federal government. Shameless Sarawakians!"
Another retorted: "You know why Sarawak should not be independent of Malaysia? Because the moment they leave Malaysia, the crooked politicians will clean up the state coffers and leave nothing to the people. Sarawak is a very rich state, but where has all the wealth gone? Part of it is in Canada".
I understand the drift and they were not wrong. What they meant was for Sarawakians not to get so big-headed when we can't even stop the rape of our resources by our very own Sarawakians, notably by someone at the top, his family and his cronies.
Let me respond to my Malayan friends as a Sarawakian who should know the situation better.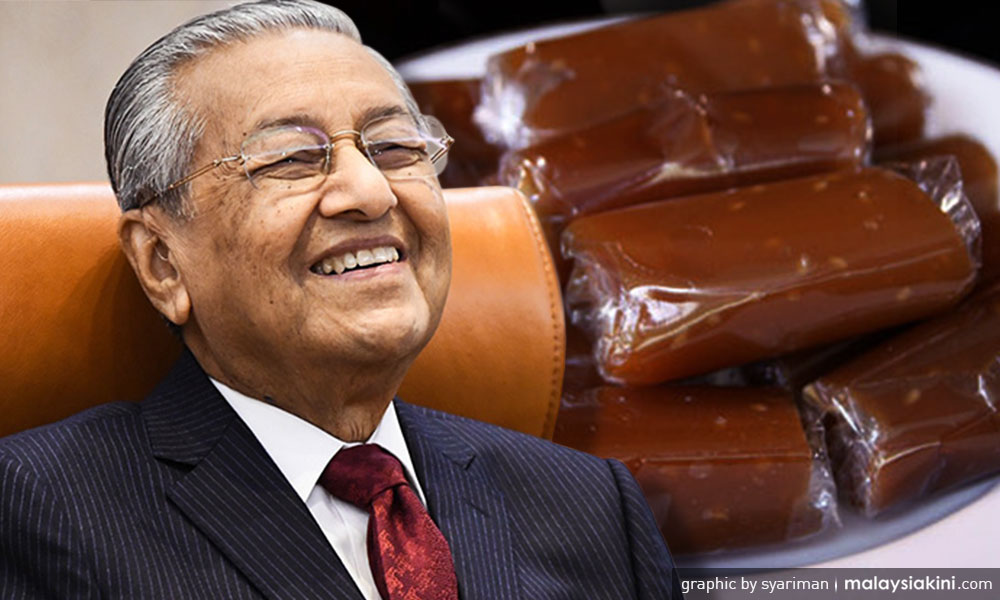 I know what is happening in my backyard. I'm also painfully aware that as far as Taib is concerned, we cannot expect help from Putrajaya, at least not for now.
I have given up on Putrajaya acting on this. And why?
As long as Dr Mahathir Mohamad is in charge, this will never happen. Our prime minister has already said, "there is no evidence against Taib".
Attorney-General Tommy Thomas and the just-retired MACC chief commissioner Mohd Shukri Abdull had parroted the prime minister. Not too long ago, de facto law minister Liew Vui Keong brushed aside the purported new finding against Taib by the Swiss-based Bruno Manser Fund, declaring that it was "nothing new".
For the record, the Movement for Change Sarawak (MoCS), the NGO, had lodged reports against Taib with the MACC and the police in 2011, both in Kuching, Bukit Aman and Putrajaya. We had also petitioned the Yang di-Pertuan Agong not to appoint Taib as governor.
Around that time, then MACC boss Abu Kassim Mohamed announced that a
Taib file
was opened but we heard nothing of it up to this day. I recall I had asked what happened to the Taib file on a number of occasions.
When a friend recently suggested that MoCS lodge a fresh report with the MACC, this was my reply: "We can lodge one thousand reports but it will be an exercise in futility. One report suffices.
I think we should stop wasting our time, hoping against hope that the MACC will act. Because they can't as long as the old man is still in charge. We have to accept that."
On May 17 last year, just eight days after Pakatan Harapan's historic victory, I wrote
a letter
to Mahathir. I have said all there is to say. It has been more than a year since. I do not intend to write another one to the prime minister. He wouldn't have the time to read it anyway.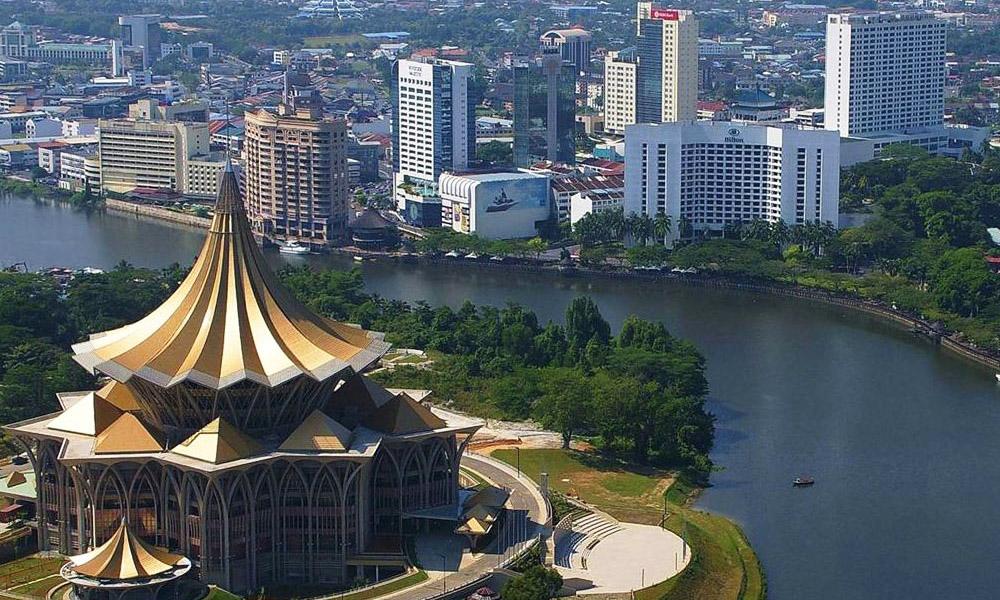 I don't know what else I can do to bring Taib to justice. But there is one thing I do know. Let me repeat this clearly and distinctly.
At the end of it all, it falls upon us, Sarawakians, to deal with Taib in our Sarawakian way. To me, bringing Taib to book does not mean dragging him to court and putting him behind bars like
how Putrajaya is adamant about Najib Abdul Razak and his Umno cohorts.
Taib is 83, a very old man. We wouldn't have the heart to see him rot in prison. What we want is the return of what was taken from Sarawak and its people. The restitution of our wealth is our priority.
And this is what I meant when I said that whatever problems we have in Sarawak, it is best that we, Sarawakians, resolve them ourselves. In Taib's case, it is clear that we will be getting no help from Putrajaya.
I believe we know how to deal with this in Sarawak. There are many groups in Sarawak, like MoCS, who will be the eyes and ears for Sarawakians. We will be their voice and we will let our voices be heard.
So let me say this to Putrajaya and federal ministers again. If you can't help us or have no intention to do so, please don't come to Sarawak and bother us.
---
FRANCIS PAUL SIAH heads the Movement for Change, Sarawak (MoCS) and can be reached at sirsiah@gmail.com