From Malaysiakini:
PKR senator moots law to protect men from being seduced into raping women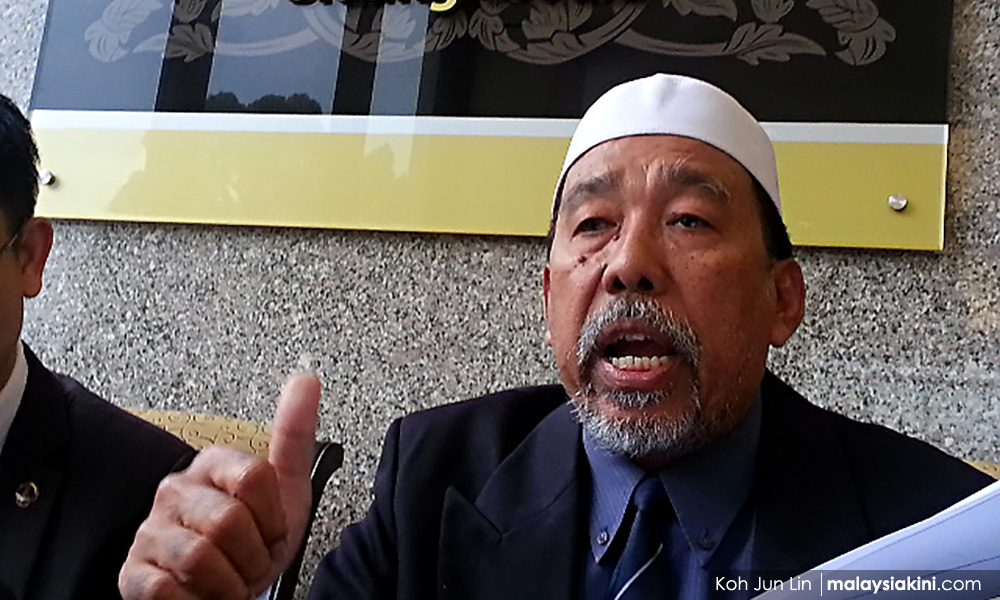 PKR senator Mohd Imran Abd Hamid has proposed the enactment of a sexual harassment law to protect men from being seduced into committing crimes such as rape.
"I propose a Sexual Harassment Act to protect men from the actions, words and clothing of women, which can cause men to be seduced to the point they can commit acts such as incest, rape, molestation, (watching) pornography and likewise.
"This is important, we (men) need to be protected. The actions, clothing of women can seduce us into breaking the law and causing us to be charged (with a crime).
"I ask that the minister consider this so that the men in this country are safe, and the country is peaceful," the retired Navy admiral told the Dewan Negara today.
Senate Deputy President Abd Halim Abd Samad responded by saying this was a "good viewpoint."
Mohd Imran addressed his proposal to Minister in the Prime Minister's Department Mujahid Yusof Rawa, who is in charge of Islamic affairs.
The PKR senator was debating the Syarie Legal Profession (Federal Territories) Bill 2019 - which was passed in the Dewan Rakyat on July 15.
Mujahid did not respond to Imran when wrapping up the debate.
A sexual harassment law has been in the pipeline for years, but this is the first time the issue has been spun in such a way.
*********
From my post 2 years ago:
OUT - above dress worn by a 12-year old schoolgirl
The unnamed chess tournament directer deemed above dress of

12-year-old schoolgirl

as "seductive" and
"a temptation from a certain angle far, far away
".
By the by, is there a shrink somewhere?
IN? perhaps to be proposed by tournament director?
(after she came to know the chess tournament director assessed her dress as "seductive" and "a temptation from a certain angle far, far away")