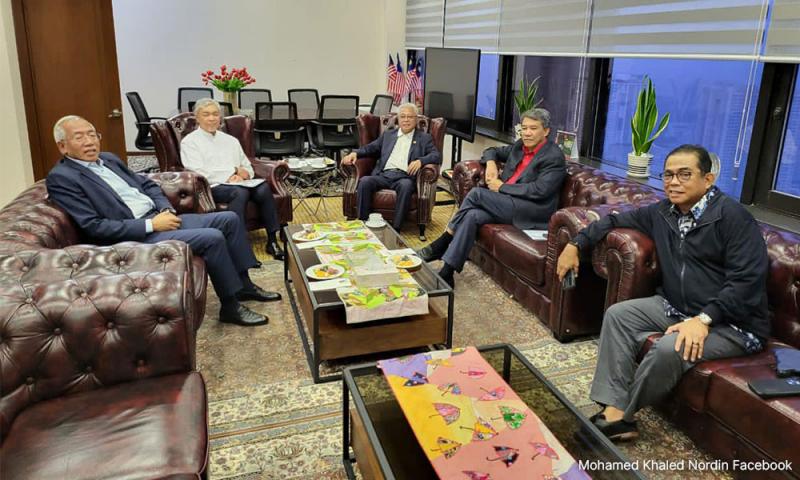 Umno 'Top 5' convenes ahead of supreme council meeting




Umno's top five leaders have finally met at the party headquarters this afternoon, ahead of the party's supreme council meeting scheduled for 8pm tonight.

A photograph depicting the five was shared by Umno vice-president Mohamed Khaled Nordin on his Facebook page this afternoon.

The top five were supposed to have met on Sept 17 but it was postponed to today due to scheduling conflicts.

It is widely expected that the top five will discuss the election date.

Umno president Ahmad Zahid Hamidi has been very vocal about holding elections this year.

Opposition parties, however, have been urging Prime Minister and Umno vice-president Ismail Sabri Yaakob to only hold elections after the monsoon season is over.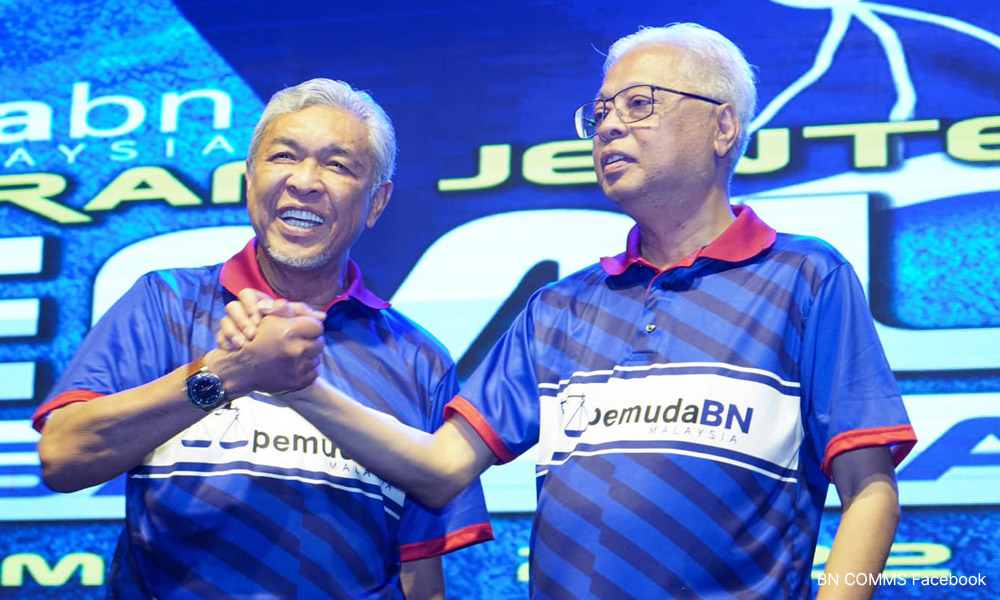 Umno president Ahmad Zahid Hamidi (left) and Prime Minister Ismail Sabri Yaakob
The top five is an informal group. Ultimately, it is the supreme council - which normally meets on the last Friday of the month - that decides on party policy.
Typically, supreme council decisions are made public soon after the meeting. On occasion, they are announced the next morning.
The Dewan Rakyat is currently scheduled to reconvene on Monday (Oct 3), amid widespread speculation that Parliament would be dissolved soon.
Ismail Sabri's government is also scheduled to table a budget for 2023 next Friday (Oct 7).