As war rages between Israel and Hamas, Palestinian children are dying in staggering numbers as world leaders watch on

By global affairs editor John Lyons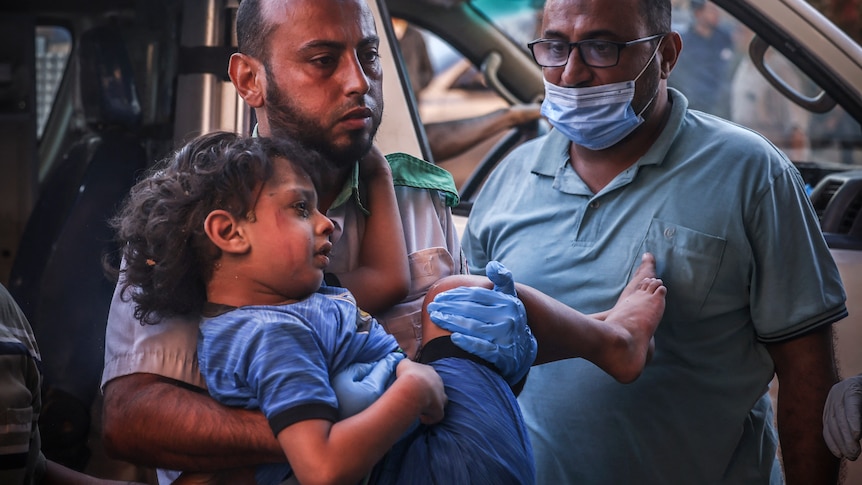 Children are being killed and injured at alarming rates in Gaza. (AFP: Mohammed Abed)
Is the killing of almost 1,000 children a week self-defence?
That's a question that leaders around the world are going to need to contemplate in coming days as the war between Israel and Hamas continues — or indeed escalates.
It's a confronting question. It's one that may pit Israel and its strong supporters against others. It's a question that Australia's Prime Minister Anthony Albanese may be asked at some point.
Organisations such as Save the Children and UNICEF are examining the figures provided by the Hamas-run Gaza Ministry of Health and are saying the civilian death rate is staggering.
These agencies believe that the number of Palestinian children who have been killed since the war started three weeks ago is close to 3,000, although they say it could be much higher as hundreds of children are missing, possibly buried under rubble.
Imagine if 1,000 American children were being killed a week. The world's response would be completely different.
The reason this question is looming is because the current war between Israel and Hamas is presenting the world with something it has rarely seen, if ever:

a large number of civilians in Gaza being killed every day while many leaders — including Anthony Albanese — refrain from calling for a ceasefire.
Usually, leaders instinctively call for a ceasefire. The end of the violence of war is always a good thing. Usually. Or at least restraint on both sides.
Images that stay with you
In Israel, where I'm writing this from, there's an overwhelmingly common answer when I ask Israelis whether the killing of 1,000 children a week is self-defence: the deaths of civilians, particularly children, they say, are regrettable. But what can we do? Hamas hides itself among civilian populations, they argue, and unfortunately, many civilians will die as a consequence. Hamas is responsible. And they killed our children in their October 7 slaughter, and now have 30 children and babies kept hostage in some dark tunnels in Gaza.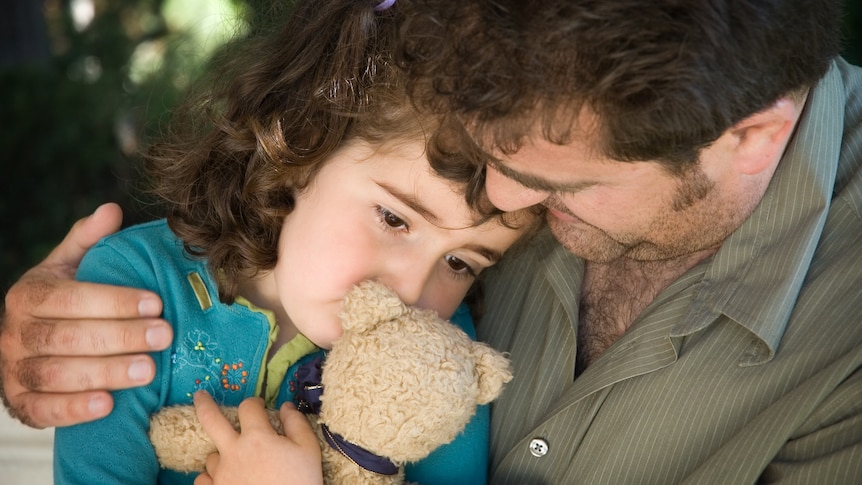 For Palestinians, there is also an overwhelmingly common answer: the killing of these 3,000 children in the first three weeks of this war is a war crime. This is collective punishment of the 2.3 million people in Gaza, they argue, for the actions of Hamas on October 7. The Israeli army and its political masters are responsible. Why is an army that stresses that it tries so hard to avoid killing civilians killing so many?
It's worth remembering what triggered this latest war — the atrocities committed by Hamas when it invaded Israel on October 7.
Often, when Israelis realise you are a foreign journalist, they pull out their phones to show you pictures they've been sent of many of the victims of those atrocities. They are truly awful. The images of that spree of savagery will live with Israelis.
Just as the memories of those 3,000 children will live in the collective memories of Palestinians.
But herein lies the crunch for leaders around the world.
Israel has two aims with its military assault on Gaza, on top of rescuing hostages: the first is revenge for October 7, the second is to destroy Hamas. Never again should Hamas be strong enough to be able to inflict this sort of terrorism on Israelis.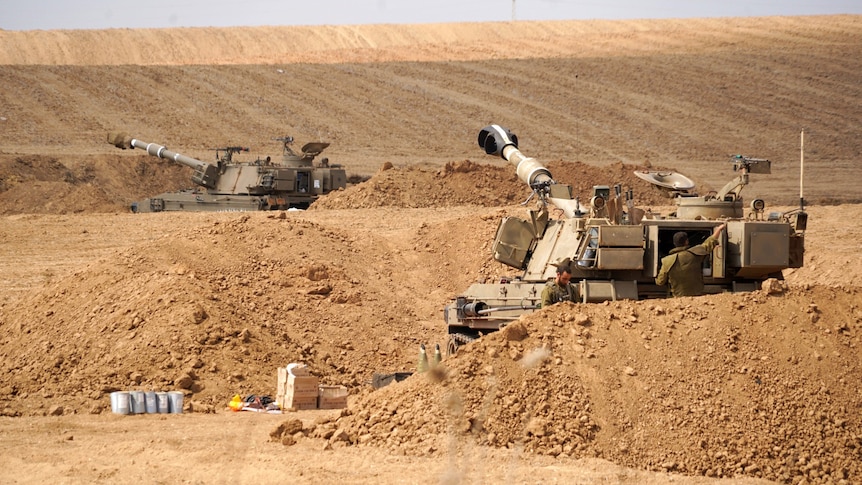 For Joe Biden, Rishi Sunak, Emmanuel Macron and Anthony Albanese, this presents a dilemma. All four have declared "Israel's right to defend itself". But as the bodies of babies and children continue to be lowered into the ground, these leaders will come under increasing pressure to call for a halt to Israel's assault.
In this war between Israel and Hamas, we are in unprecedented territory. I can't remember a war where the civilian death toll has become so heavy, so quickly, and yet none of the four leaders above are giving any real support to a ceasefire.
For these leaders, to utter that word at the moment would be directly challenging Israel's stated aim: to take as long as necessary to move methodically into Gaza City and destroy Hamas's network of tunnels, military infrastructure and leadership.
Which brings me to the next stage of this war. Short of any pressure for a ceasefire, Israel is currently beginning a ground invasion. They're not calling it a ground invasion — "ground incursions" sounds much less dramatic.
Perhaps sensitive to growing world opinion against the mass killing of civilians, the Israeli army has now engaged in three "ground incursions". The world's media can't run the headline "Ground invasion begins". After all, Mr Macron of France has strongly opposed a major ground invasion, saying it would be "an error".
What we're currently seeing is the ground invasion you have when you're not having a ground invasion.