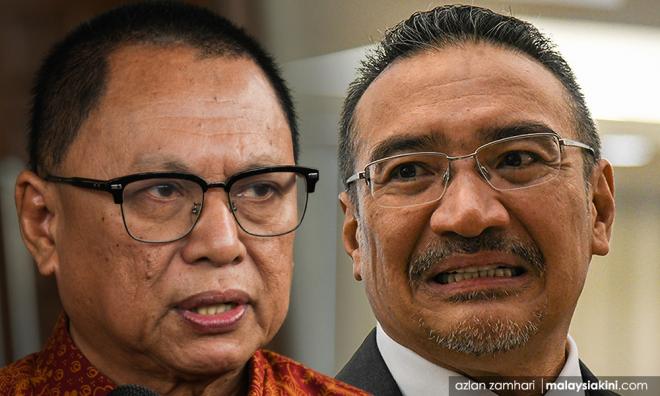 Hisham didn't deny move to lobby him as BN spokesperson - Puad



There was no denial from Sembrong MP Hishammuddin Hussein on the allegation that 25 of 42 BN parliamentarians signed statutory declarations (SDs) to support him as their spokesperson, pointed out an Umno leader.

This was despite Hishammuddin, the foreign minister, lodging a police report over the purportedly fake "letter" backing him as a prime minister candidate.

Taking to social media today, Umno Supreme Council member Puad Zarkashi (above, left) alleged that Hishammuddin (above, right) approved Padang Rengas MP Nazri Abdul Aziz's move.

Nazri admitted to penning a declaration allegedly signed by 25 of 42 BN lawmakers supporting Hishammuddin as their spokesperson instead of BN chairperson Ahmad Zahid Hamidi.

Nazri, however, said the declaration was not meant to back Hishammuddin as prime minister.

"Nazri made an open confession that he was the mastermind behind the move to secure the SDs from 25 Umno MPs to support Hishammuddin as their spokesperson if he (Hishammuddin) is asked to meet with the Yang di-Pertuan Agong," Puad said.

"Hishammuddin did not deny it. He just remained mum. It can be concluded that what was claimed by Nazri was indeed true. In other words, this must be approved by Hishammuddin himself," he said.

Puad then questioned Hishammduddin's intention to seek an audience with the ruler.

"Does he have any locus standi? He is not the Umno president nor chairperson of the BNBBC (BN Backbenchers Council). He is neither a Supreme Council member," Puad said.

"Hasn't the party president (Zahid) already met with the Agong? If Hishammuddin is loyal to the party, he will not hold another talk. This will destroy the party," Puad added.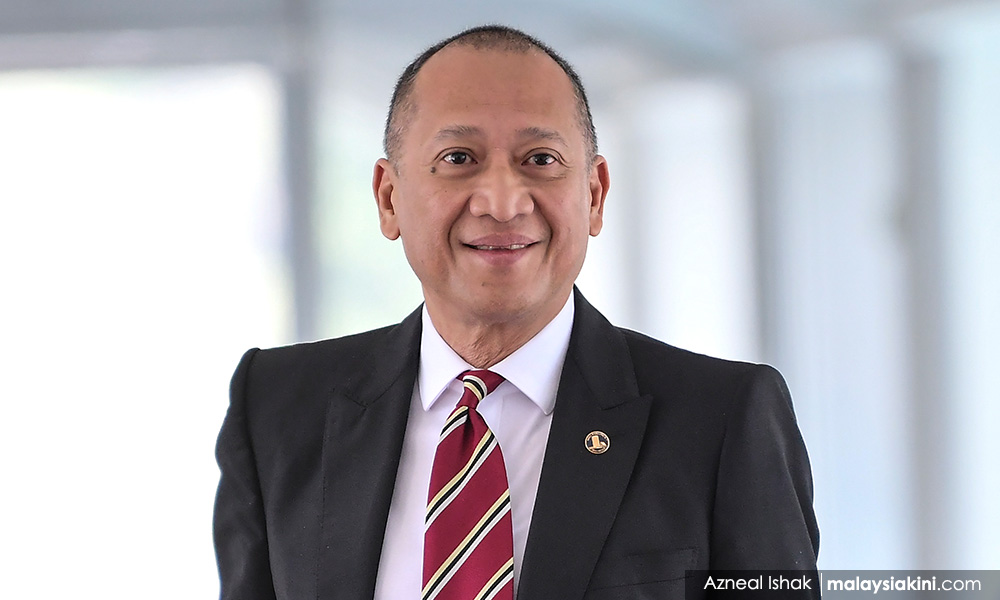 Padang Rengas MP Nazri Abdul Aziz
"That's why he (Hishammuddin) cannot avoid various perceptions. Supposedly he is afraid of being accused of eyeing to become the deputy prime minister and being the power broker of Umno for the eighth prime minister (post)."
"He has to accept these allegations. Must be bold to admit what he has done. How many times (he) acted behind backdoors without the blessing of the party."
Puad then questioned who had caused 21 division chiefs out of 24 in Sabah to quit Umno.
"Before this, he (Hishammuddin) wrote an article entitled 'Beyond Politics and the Pandemic' where he expressed his disappointment because the country was navigating through hard times but we still politicise every issue. He said indefinite politicking will not lead us anywhere.
"But isn't Nazri's action approved by Hishammuddin 'politicking'?
"In his article, he said passing the buck and pointing fingers to create bad perception are ploys for selfish interests. (You should instead) ask yourself," Puad said.
He then urged Hishammuddin to return to supporting the party's mainstream beliefs in a gentlemanly manner and not disrupt the rise of Umno with a separate game plan that has not been authorised by the party.
Yesterday, Nazri told Malaysiakini that a majority of BN's 42 lawmakers have lost confidence in Zahid, who is the chairperson of the coalition, and they signed declarations giving Hishammuddin the mandate to speak on behalf of the coalition to the Yang di-Pertuan Agong.
Speculation is rife that Anwar had submitted to the king a list of 115 MPs who allegedly support his claim to Putrajaya during his meeting with the monarch on June 9.
The infighting in Umno, the biggest Malay party, amid the country struggling to contain Covid-19 has raised the concerns of political observers and the general public.