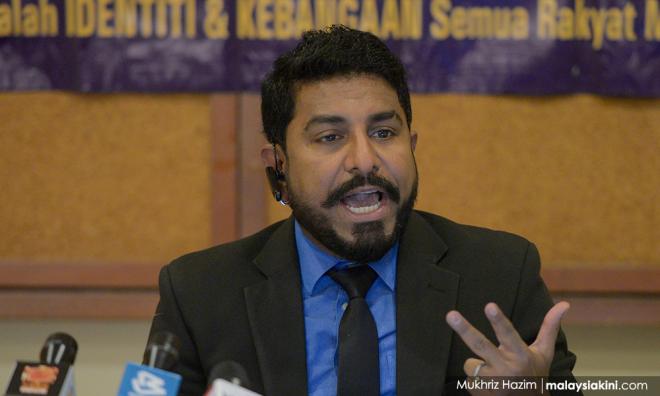 Nhaveen murder trial: DPP tries to gag activist on 'new evidence'





The prosecution has filed a gag order application for activist Arun Dorasamy who claimed he has new evidence about the murder of bullying victim T Nhaveen

.

Lawyer Rajesh Nagarajan told Malaysiakini that the gag order application was filed on June 18 at the Penang High Court.

"The prosecution has filed an application for a gag order against Arun.

"Today was the case management and the court stated that the (gag order) hearing will be heard on July 28," said the lawyer when contacted.

Nhaveen's family and Arun had formed the "Nhaveen Action and Investigation League" (Nail) this year to advocate for anti-bullying and pursue justice for Nhaveen.

The organisation said it had filed letters with the Attorney-General's Chambers (AGC), the Penang Attorney-General's office and DPP Mohd Amril Johari since May but failed to receive a favourable response.

Rajesh was appointed by Nhaveen's family to hold a watching brief during the murder trial.

The lawyer added that the scheduled trial of the murder case will continue on June 29, unaffected by the gag order application.

Nhaveen was reportedly harassed and attacked by some teenagers, including a former schoolmate, on his way home with his friend T Previin on the night of June 9, 2017.

Nhaveen was abducted, while Previin managed to escape and fled to Nhaveen's home for help. Nhaveen was found with serious injuries the next morning. After being sent to the hospital for emergency treatment, he passed away on June 15, 2017.

Four youths have been charged with his murder, two of whom were minors at the time of the crime. The Penang High Court started hearing the trial on May 5 this year and it is scheduled to continue on June 29, 30, and on Aug 5 and 6.

Last month, Previin, Nhaveen's mother Shanti, and Shanti's brother Karunagaran lodged police reports pointing out that more than four people were involved in the crime.



Among others, Previin's report claimed that about 20 people were believed to be involved in the case. Previin reportedly has received death threats and has left Penang for safety reasons.