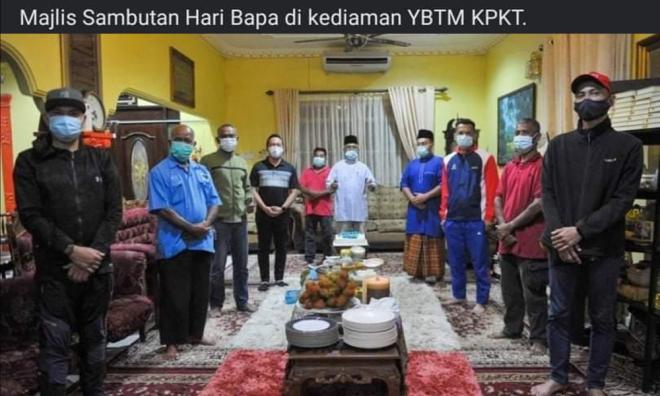 MOH probing alleged Father's Day party at deputy minister's residence



The Maran district Health Office is conducting investigations over a Father's Day social gathering purportedly held at the residence of Housing and Local Government Deputy Minister Ismail Muttalib despite the current nationwide movement control order (MCO).

"Investigation papers have been opened by the Health Ministry, that is, the Maran district health office," said Maran police district chief Norzamri Abd Rahman when contacted by Malaysiakini.

A screenshot (above) of a social media posting with a photo showing 10 men posing in what appears to be a living room has been circulating on social media.

The men are all wearing face masks and standing apart from each other. There are refreshments provided on a low table in front of them.

The picture is captioned: 'Father's Day celebration at the housing and local government deputy minister's house.'

Ismail is also the Maran MP.

Under the ongoing MCO, almost all social activities are banned, including any kind of celebrations or feasts.