From
Malaysiakini
:
PAS to be kingmaker amid Harapan infighting - PSM leader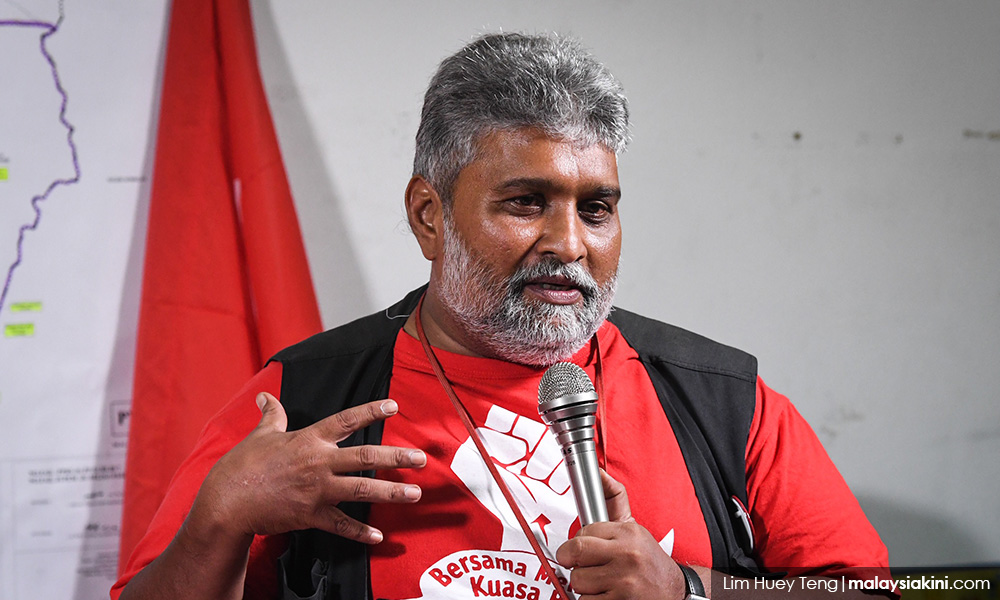 Amid infighting amongst Pakatan Harapan leaders, PSM deputy chairperson S Arutchelvan said he is convinced PAS would become the kingmaker in Malaysian politics.
He said he has become convinced of this

after Economic Affairs Minister Azmin Ali issued a statement this morning
welcoming
PAS president Abdul Hadi Awang's statement calling for Prime Minister Dr Mahathir Mohamad to serve his
full five-year term
.
"It seems that PAS can chart the path of Malaysian politics because Harapan doesn't seem to be able to cooperate effectively. Harapan component parties are busy fighting each other instead of focusing on issues faced by the rakyat.
"It has been said that if you have friends like those in Harapan, you don't need enemies.
"This can be seen in the drama of how the number one and number two people in the largest ruling party, PKR, are fighting to unseat each other," Arutchelvan said in a Facebook post today.
He noted that Azmin (
below
) is losing influence in Harapan and part of PKR as a potential pick to be the future prime minister, and
now appears to be comfortable in using PAS to gain influence.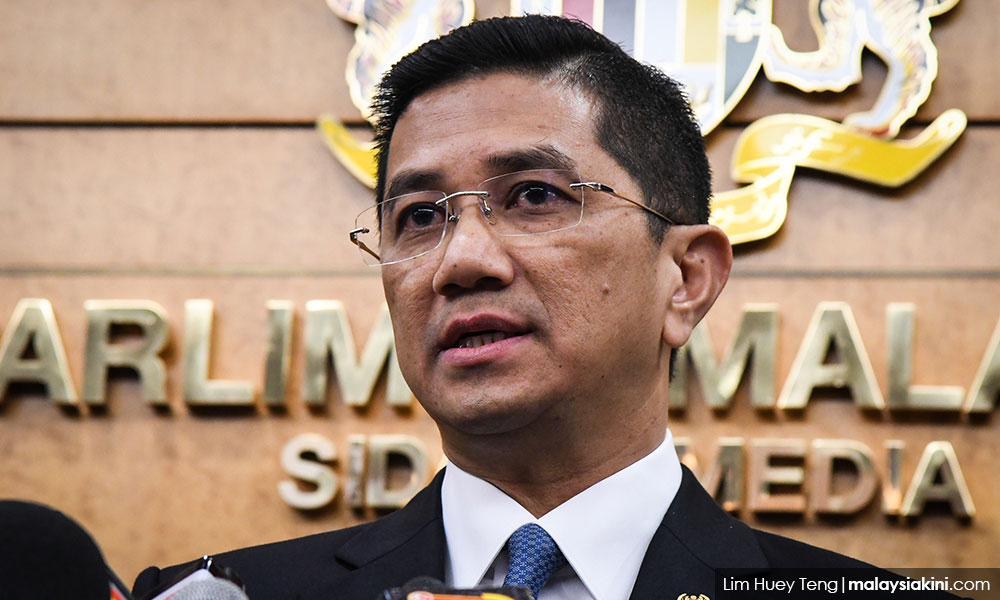 Azmin's statement this morning shows he can ride on PAS and Umno's support by capitalising on the two party's agenda of uniting Malays and Muslims
, which is the demographic group where Harapan is losing support.
At the same time, Umno has thrown its lot with PAS instead of Bersatu, and had thus rejected Bersatu chairperson Dr Mahathir Mohamad's call to unite Malay parties by joining his party, said Arutchelvan.
"Umno sees PAS as their ally and main partner in their mission to regain power in the 15th general election.
"This can be seen in several recent by-elections when both parties stood together as a team," he added.
PAS had also proven its ability to mobilise large numbers of supporters during the protest against the government's ratification of the International Convention on the Elimination of All Forms of Racial Discrimination (Icerd) on Dec 8 last year.
The same capacity to mobilise had also been used by the electoral watchdog Bersih to organise protests pressuring the then-ruling BN coalition to commit to holding free and fair elections, Arutchelvan said.