From
Malaysiakini
:
Lim Guan Eng should not exaggerate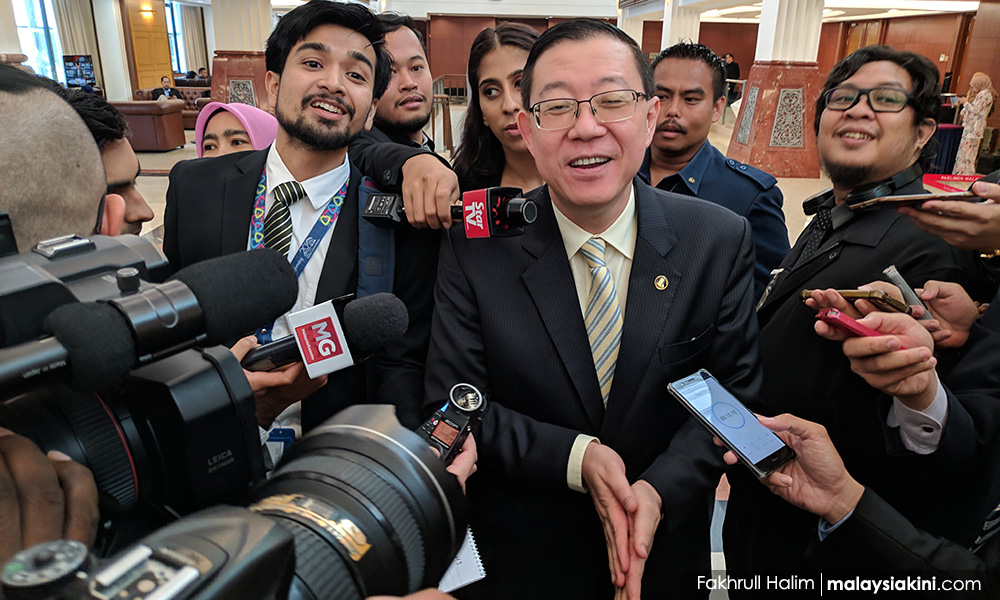 QUESTION TIME
| After Lim Guan Eng (
photo, above
) became finance minister,

he has shown a tendency to exaggerate matters to put the previous government in a bad light

, which has led to considerable uncertainty sometimes, affecting even the markets and promoting confusion among the general public.
[kaytee notes: under instructions from Atuk]
Among these is his allegation in August last year that some RM19.4 billion was "robbed" from GST funds, a term that was rather loosely used and which implied that there was a robbery which resulted in that sum going missing from government coffers.
In an
article
then on whether Lim was lying about that robbery, I had said: "The inescapable conclusion from this is that the money was not stolen, but was merely transferred into the government's consolidated fund.
"Is this wrong as alleged by Lim? Section 54 of the GST Act 2014 provides for the establishment of a fund for goods and services tax refunds. But Section 54 (5) says clearly: "Notwithstanding subsection (2) and the provisions of the Financial Procedure Act 1957, the Minister may authorise the payment into the Consolidated Revenue Account in the Federal Consolidated Fund of all or part of the money of the fund." Subsection (2) authorises the minister to put GST collected into the refund fund.
"One can say it would have been more prudent to keep the money in the GST trust fund account,
but to allege 'robbery' is over the top - it is plain untrue, unless Lim can prove that the government has embezzled - embezzled, not wasted
- that RM18 billion."
[pang tua p'ow - main meriam besar]
This has been confirmed following the release of the Public Account Committee's findings on the matter that no robbery had taken place, although proper procedure was not followed. It recommended that the procedure, as detailed in the Act, be followed.
There are those who say that Lim did not mislead, including the speaker of the Dewan Rakyat, who turned down a motion in Parliament to refer Lim to the Parliamentary Rights and Privileges Committee, a decision that quickly came under
criticism
by the opposition.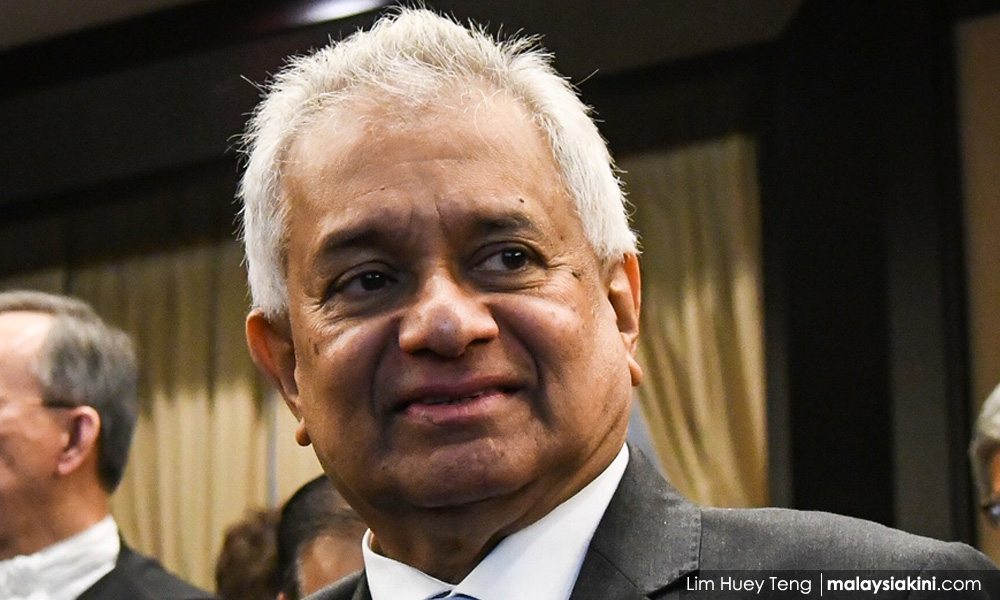 However, while the process may not be outright robbery, the major procedural mistake, after looking at Attorney-General Tommy Thomas' (above) letter, seems to be that collections did not first go into the GST Trust Fund as required by the GST Act.
To quote from his letter, which was included in the PAC report: "Hence the combined effect of Section 54(2) and 54(5) is that all GST monies should be paid directly into the GST Trust Fund. All or part of these GST monies can then be paid into the Consolidated Revenue Account.
"The amount of monies that can be paid into the Consolidated Revenue Account should be the total GST monies, less the total GST refunds.
"The opposite occurred during Najib's administration. All GST monies were paid directly into the Consolidated Revenue Account. Thirty-five percent of the monies were then paid into the GST Trust Fund. This amount was insufficient to finance the GST refunds. A shortfall of RM19.2 billion occurred. This is contrary to Section 54."
However, this will be difficult in practice because GST refunds can't be established immediately. What should be done is to establish a figure for refunds based on a percentage of monies collected and then transfer the rest to the Consolidated Revenue Account. It looks like the 35 percent figure was too small.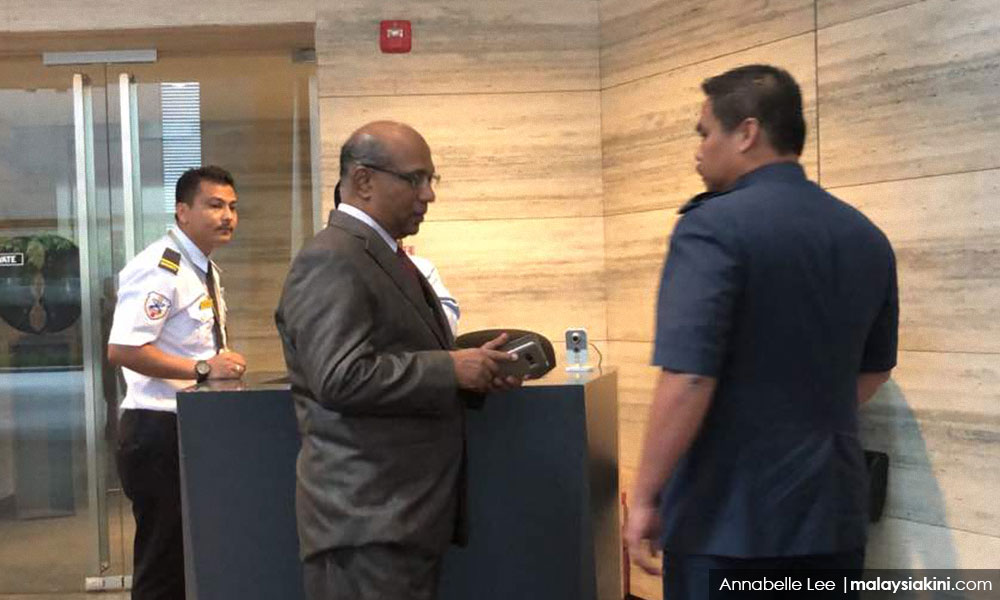 This can amount to a lot. Former Customs director-general T Subromaniam (
above, centre
) said in a
statement
last year: "The Customs Department had requested RM82.9 billion from the (government's) monthly trust fund for the purpose of GST refunds from April 1, 2015, to May 31, 2018, but the full amount was not transferred (from the government's consolidated accounts) to the trust fund.
"As such, as of May 31, 2018, the trust fund still needs, and is experiencing shortages to pay back RM19.4 billion in GST refund arrears."
So far, everything that happened seems a procedural mistake and no criminality has been established, in other words, no robbery.
To quote Thomas again: "The question whether criminal liability attaches to the breach of trust is not addressed here, but must be further considered. Apparently, they are the subject of criminal investigations by the police."
This is not the first time that Lim is exaggerating matters.

Soon after he became finance minister in May last year, he roiled financial markets when he said that the national debt had reached RM1 trillion, not true because debt, as internationally defined, was just RM686.8 billion, as I explained in this
article
.
It reached RM1 trillion only because government guarantees and lease payments for public-private partnerships were included, not the practice for national accounting. The market settled after this became clear.
More lately, Lim has
used statistics
selectively to claim credit for the improvement in foreign direct investment, which is really not due to him or the Harapan government.
As finance minister, he is a heavyweight, more than a politician, a guardian of the nation's wealth, and hopefully a catalyst for its increase as well. His days of attacking his opposition are over. He has a job to do and
must weigh carefully the consequences of what he says and does.
It's not about playing politics any more because Lim is in a position of considerable power and influence. Any misleading information that he gives has the power to affect the sentiments of financial markets and confidence in the economy.
There are at least three things he should do. First, don't exaggerate any situation to make the previous government look worse than it really was - really no need for that given such a bad government previously.
Second, don't take credit for what is not your doing, for example, the strength of the currency or lower prices unless you can demonstrably show it is.
Doing so otherwise is just another demonstration of playing politics.
Finally, give us the whole picture and tell us the problems too. We are not so stupid that we can't understand genuine problems. In fact, many of us may have viable, doable solutions that may help what he and the government are trying to do.
Guan Eng, stop being Narcissus

Narcissus was a hunter from Thespiae in Boeotia (ancient Greece) who was known for his beauty. One day, Narcissus became thirsty and went to a lake. Seeing his reflection in the water, he fell in love with it, not realizing that he had fallen in love with his own reflection

Wakakaka
Transparency improves results through constructive criticism and feedback.
Guan Eng, where's your C.A.T?
---
P GUNASEGARAM says the truth will out eventually - sometimes faster, sometimes slower. E-mail: t.p.guna@gmail.com