From
Malaysiakini
:
IGP dismisses claim Anwar's aide not given food for 24hrs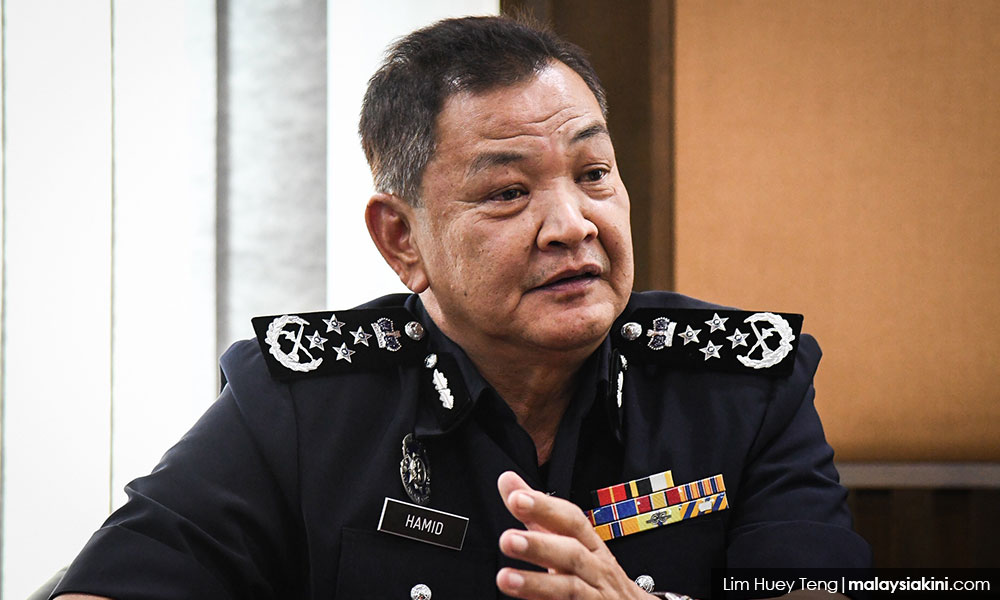 Inspector-General of Police Abdul Hamid Bador has denied that PKR president Anwar Ibrahim's aide was not given food for 24 hours after he was detained in connection with the sex video implicating Economic Affairs Minister Azmin Ali.
"These are all false allegations," he told reporters in Kuala Lumpur this afternoon.
Earlier, Perak PKR, who made the allegation, said these things should not happen under the Pakatan Harapan administration.
Expressing shock over Farhash Wafa Salvador's arrest, the state chapter also urged the police to act without prejudice in this matter.
"The police should not conduct 'selective investigation or prosecution' and must be transparent in investigating high-profile cases," it added in a statement.
Farhash, who is Perak PKR chief, was arrested over the circulation of the sex video, which Azmin claimed is a nefarious attempt to ruin his political career.
Perak PKR said the main issue is whether the sex video is authentic and the police have not established this.
"The people are demanding an explanation on the authenticity of the video," it added.