From
Malaysiakini
:
Azmin tells media not to provoke his ties with Anwar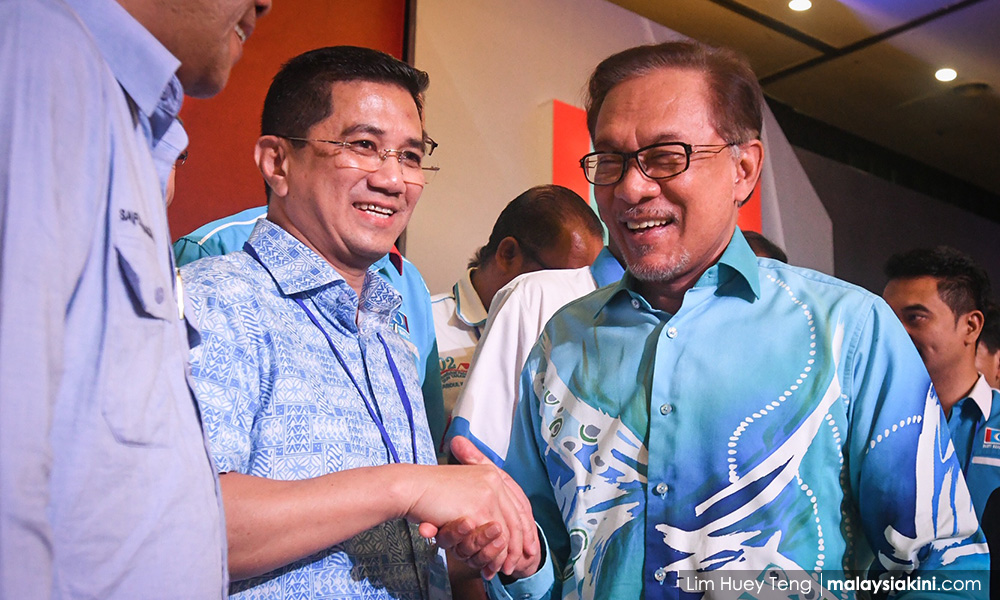 PKR deputy president Mohamed Azmin Ali today sang a similar tune to PKR president Anwar Ibrahim, concurring that they were a "team" and saying that the media should not "provoke" their relationship.
This came a week after a widening rift between the two leaders with Anwar suggesting that Azmin should resign if a sex video implicating him is proven to be true.
This prompted Azmin to hit back at Anwar by telling him to "look in a mirror".
"Yes, he is the party president and I am his deputy. You (media) should not provoke the president and deputy president, we have been together for a long time," he told journalists after a thanksgiving prayer at the Selangor menteri besar's residence in Shah Alam tonight.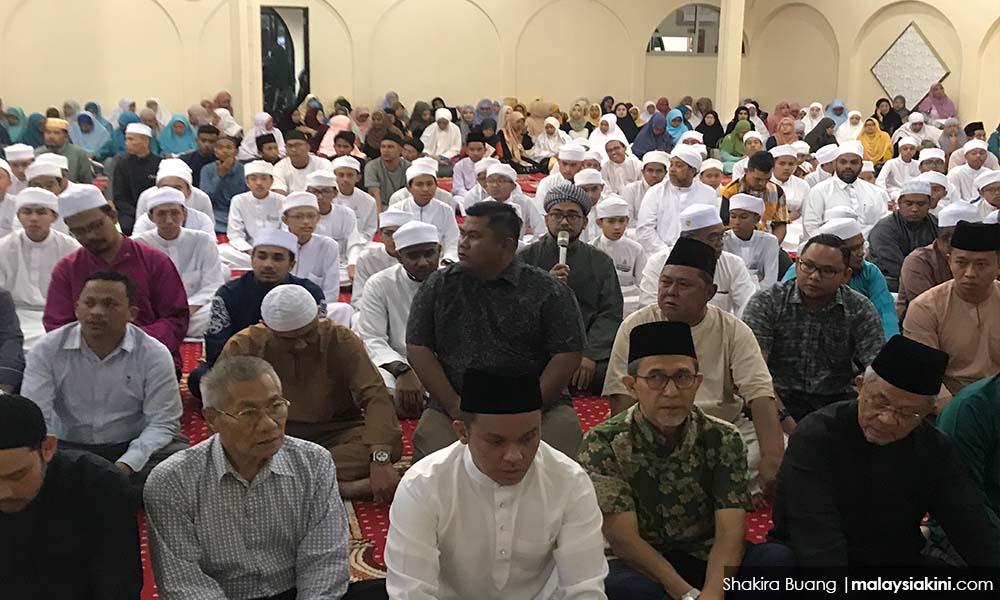 Several supporters had turned up at the prayer event including Prime Minister Dr
Mahathir Mohamad's political secretary Abu Bakar Yahya
and loyalist
Khairuddin Abu Hassan
.
Khairuddin had launched veiled attacks against Anwar amid the tiff, asking that police also
investigate
past sex videos implicating Anwar to determine their authenticity.
Other leaders present tonight included Selangor Menteri Besar Amirudin Shari, Foreign Minister Saifuddin Abdullah, Rural and Regional Development Deputy Minister R Sivarasa, Dewan Rakyat deputy speaker Rashid Hasnon, Penang exco Afif Bahardin and
former Selangor exco Elizabeth Wong
.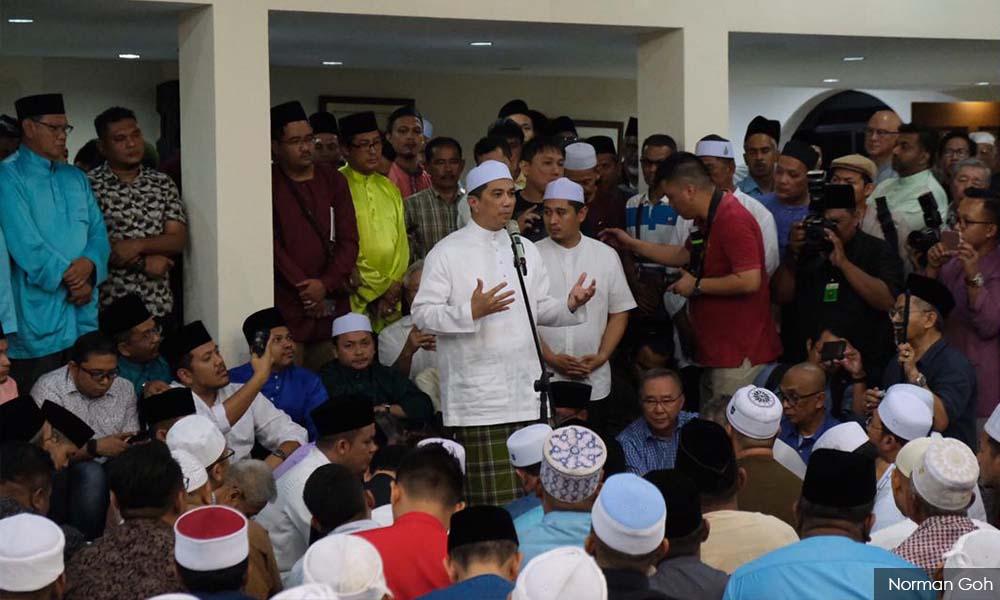 Others who turned up were
Petaling Jaya MP Maria Chin Abdullah
, Gombak Setia assemblyperson Hilman Idham, PKR vice-president Tian Chua and Azmin's adviser Khalid Jaafar.
*********
Kaytee notes:

(1) It seems PKR is pulling back from the brink to maintain party cohesion. Most of us are glad that Mahathir and his Parti Pribumi won't be able to 'bully' others in the Pakatan coalition.

(2) As can be seen, there were Parti Pribumi people amongst the crowd, namely,

Mahathir's political secretary Abu Bakar

Yahya and the

notorious Mahathir-loyalist Khairuddin Abu Hassan

. The latter is a trouble maker and undeniably loves to see Anwar being whacked and I suspect, even ousted.
(3) But far more interesting have been the appearance of other people at the zikir, eg:

(a) former Selangor exco Elizabeth Wong and

(b) Petaling Jaya MP Maria Chin Abdullah

Eli Wong is of course no longer the ADUN for Lanchang (and a good former Exco for the Environment) but I suspect she went to the zikir as kamcheng for her former boss then-MB Azmin.

I see that Maria Chin Abdullah has chosen apparently to ally herself to (or join) the Dökkálfar Dwarfs even though when she joined PKR she appeared reluctant and with a hint of her preference to be a solo independent within PKR (like what Dr Jeya was before) - I believe she has also been one of those who pledges her support of Azmin Ali in a recent letter together with other Azmin supporters.

Maria Chin Abdullah has joined the Dwarfs?