From
Malaysiakini
:
Reformasi veterans calculate: 15+26+40+18+19 = Azmin as PM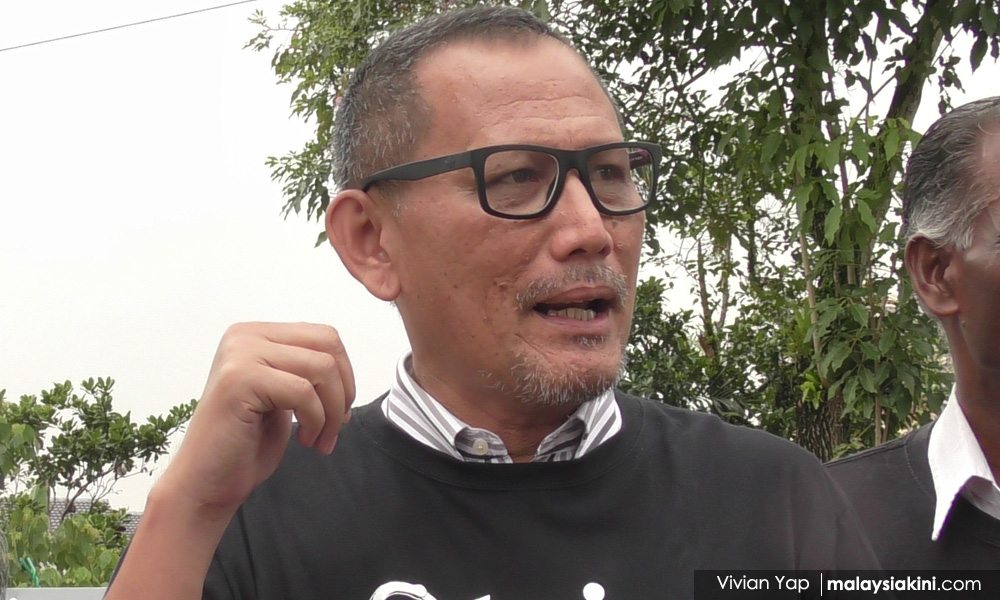 A group of Reformasi veterans, who call themselves Otai Reformis 1998, have explored the possibility of Azmin Ali possessing sufficient numbers, with the support of Umno and PAS, to become the next prime minister.
Though describing it as an "impossible theory" and expressing confidence that Prime Minister Dr Mahathir Mohamad would not give his blessings for such efforts, the group's secretary Abdul Razak Ismail, however, included a caveat.
According to him, "anything is possible" in the current political climate.
Otai Reformis' number crunching comes in the wake of Azmin, who is also economic affairs minister and PKR deputy president, backing the proposal from Umno and PAS for Mahathir to remain as prime minister until the end of his term.
"Azmin's action... has ignited a fierce polemic which is heatedly discussed based on several conspiracy theories by political analysts that it would thwart (PKR president) Anwar (Ibrahim's) chance of becoming the eighth PM in the next year as promised," said Abdul Razak.
He said if Azmin (above) quits PKR with 15MPs who are loyal to him, and based on the assumption that all of Bersatu's 26 MP back him, this would give him an estimated 41 seats.
"Whereas Umno and BN have 40 seats and PAS has 18 seats. If they cooperate, it is possible the total would be 41+40+18 = 99 parliament seats.
"But this is not sufficient for a 'simple majority' to form the government, which requires at least 112 seats," he added.
However, Abdul Razak said this is where the alliance of Sarawak-based parties (GPS or Gabungang Parti Sarawak) could tilt the balance of power in Azmin's favour.
"If GPS which has 19 parliaments seats also supports Azmin, the majority would be 19+99=118 seats and this would allow the formation of a new government," he added.
On the same note, Abdul Razak believes that Mahathir would not be as naive to lend his support for such a move.
"I feel that Mahathir... would not be as naive to bless such a plan which would threaten his political career just to save Azmin's political career," he added.
As for the other parties, PKR has 50 parliament seats at present, DAP (42), Amanah (11), Warisan (9), Upko (1).
Ties between Azmin and Anwar has been strained for a long time. This escalated following the circulation of a sex video implicating the former.
The video is said to be related to the tussle over the prime minister's post following the speculation that Mahathir prefers Azmin to succeed him despite an earlier agreement to hand over the baton to Anwar.