Malaysiakini: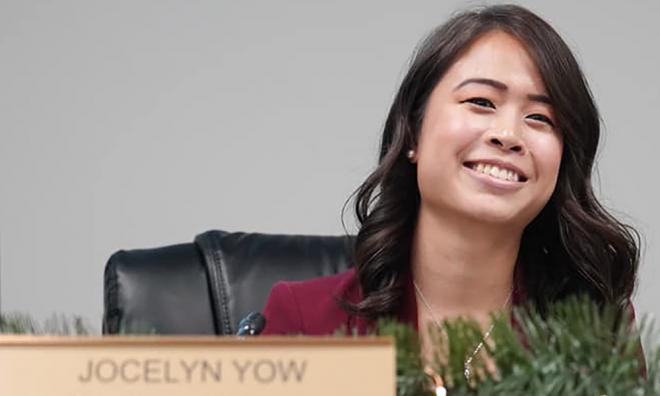 Meet Jocelyn Yow – the California mayor who considers Alor Setar her hometown


In the past few days, one of the most talked-about politicians among Malaysians has been Jocelyn Yow, the 25-year-old of Malaysian Chinese-Vietnamese descent who is set to become
mayor
of Eastvale, a town of 55,000 located an hour east of Los Angeles, California.
Reportedly the youngest woman from a minority race to serve as a mayor of a California city, Yow is also an advocate for more women's representation in politics.
Yow's achievement drew the attention of former youth and sports minister Syed Saddiq Syed Abdul Rahman who said while foreign countries recognise the abilities of
young people
, Malaysia is busy recognising their parents.
"Many people say, Malaysia only appreciates its citizens (or those who have a relationship with Malaysia) when they have succeeded abroad. Maybe there is some truth to this. Also, foreign countries look at merit, while Malaysia looks at cronies," said the Muar MP.
Kepong MP Lim Lip Eng had also lauded Yow and urged young Malaysians abroad not to give up on the country but to come back and help it improve.
What a woman! Makes us Malaysians proud of her.
It seems she's prophetic too. An alumnus of SMJK Keat Hwa (Alor Setar) told me
Jocelyn Yow penned in her (final???) Year Book words to the effect, "I'm proud of my school Keat Hwa, and one day my school will be proud of me."
Indeed, and so are millions of Malaysians. Syabas Jocelyn.