Malaysiakini

: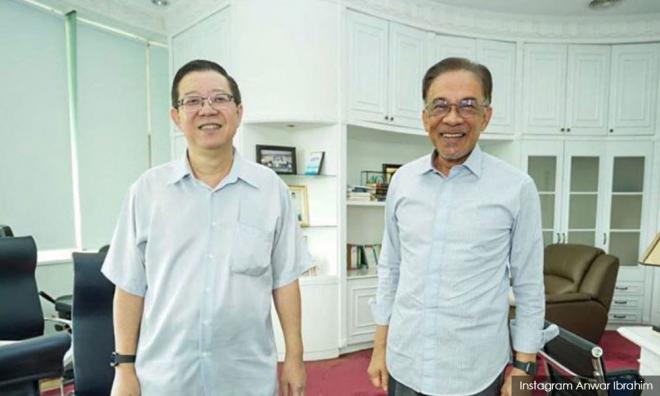 Are DAP, PKR listening to Teng and Rafizi?
I think it's about time that political parties seriously adopt a 'speak-up culture' within their ranks. What I meant by "seriously" is that all party members and cadres must be encouraged to speak up even against their top leaders when there is a pressing need to do so.
Party leaders can argue that their members are already doing so, but is there really a mechanism put in place to encourage such a culture? I don't think so.
Recently, I read an article about the speak-up culture, in which compliance experts share practical insights on how to establish such a culture in the workplace.
The writer notes that speaking up in the face of problems is not as welcomed and practised as it could, should and needs to be for the health of an organisation and all its stakeholders.
"A speak-up culture is not accomplished without its value first being recognised and a detailed plan for accomplishing it being implemented, supported, reviewed, adjusted and carried out skillfully and in a way that employees trust," he adds.
I see the need and relevance for such a culture in political parties too. A successful speak-up culture must be consistent and aligned with the party's objectives and values and be an integral part of the overall party culture.
Of late, two senior leaders of DAP and PKR, Teng Chang Khim and Rafizi Ramli respectively, have been very vocal.
I bother to pay attention to what they say because they are not the known lame and weak politicians who thrive on politicking and issue stale and monotonous statements like many of their colleagues. When they see the need to bring up their concerns to the public domain, particularly on party matters, they came out with their guns blazing.
No, I was not at all surprised with Teng's statement urging his party veteran leader Lim Kit Siang and secretary-general Lim Guan Eng
to make way
for new leaders.

Selangor exco member Teng Chang Khim

The Selangor exco member gave his reasons which I think are valid and compelling although I do not necessarily agree with them.
On the other hand, Rafizi issued a
stern warning
to his party president, Anwar Ibrahim, to act immediately against certain individuals in the party whom he considers to be "scoundrels and opportunists".
According to the PKR veep, these people have surrounded Anwar and had brought a dangerous culture to the party.
But are the party leaders listening to the concerns expressed by Teng and Rafizi? They could have in private, but it has been eerily silent in the media.
Political reset
I think that the top leadership of the two parties should examine the duo's concerns and act upon them where necessary. I think Teng and Rafizi meant well in airing their grouses even if their party bosses resent them for doing so publicly.
Teng is not known to be in the inner circle of the Lims; this is probably why he is more at ease speaking up on what is probably a taboo subject in the DAP.
On the coming DAP elections, I support Teng's suggestion that Gobind Singh Deo be the next party's secretary-general.
Guan Eng has recently proposed a "political reset" for Pakatan Harapan. What about implementing the new reset at home first, in the DAP?
If Gobind is elected the sec-gen, he will be the first non-Chinese to lead the DAP. That, to me, is a real political reset. Perhaps, it will also erase the 'racist Chinese' stigma (which is not true, of course) associated with the party.
Gobind is senior and experienced enough to hold the top DAP post. If I must add, the Singh family has also sacrificed as much as the Lims for DAP and the people. That is undeniable. (God bless Karpal Singh.)
As for Rafizi's claim of scoundrels and opportunists in PKR, I take that as a fair warning to Anwar. Many are aware of a certain shady character within the president's circle who has been in the news for getting into trouble with the law.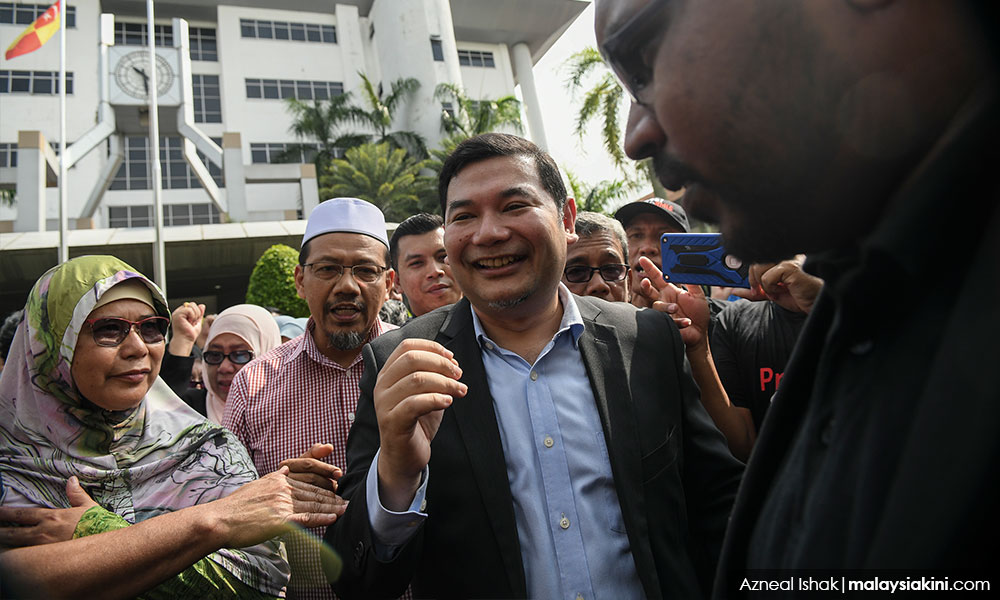 PKR vice-president Rafizi Ramli


Rafizi is also a PKR vice-president and supposedly Anwar's second-in-command. Given his position, he has the right and responsibility too to help put things right in the party.
Harapan partners have been shouting about establishing a 'grand coalition' of the opposition to face Perikatan Nasional in GE15.
Before that, it only makes sense to put your own house in order first. When there is nothing 'grand' within your party, it is silly and a waste of time to talk about building something grand outside with other parties.
The talk of an opposition grand coalition, to me, is a syiok sendiri sound bite at the moment. It's a familiar old tune which we have heard all too often. I doubt that will ever succeed with the messy situation Harapan is in today, both internally and in its inter-party relations.
I say, promote and encourage the speak-up culture in your parties. Leaders may soon learn that ordinary party members who are usually quiet are equally responsible and passionate in giving ideas on moving forward.
But first, they must be given the avenue and opportunity and be encouraged to speak up, even if it means taking on the top party leadership.
A party without 'blind, deaf and dumb' followers will most surely progress and succeed.
FRANCIS PAUL SIAH is the author of 'Hijack in Malaysia: The Fall of Pakatan Harapan'. Obtain autographed copies from sirsiah@gmail.com