Malaysiakini

: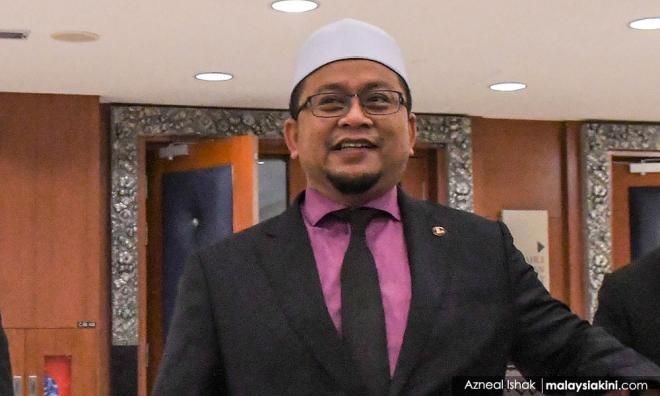 'Don't sensationalise cases involving religious figures' - PAS deputy minister
Deputy Minister in the Prime Minister's Department (Religious Affairs) Ahmad Marzuk Shaary has advised the public and the media to abstain from sensationalising criminal cases involving religious figures.
He said that while anyone can throw allegations, those accused are innocent until proven guilty in court.
"Accusations can be made by anyone on anything and be reported to the authorities. My advice to all is don't sensationalise an issue as it involves the people's confidence towards the religious figures and the institution itself.
"You have to be careful. I have mentioned to the media not to sensationalise the issue," he told reporters in Kota Bharu, Kelantan, today.
His comment came after celebrity preacher Syed Shah Iqmal Syed Mohammad Shaiful was charged with rape, unnatural sex, and obscenity on Dec 10, after the police received numerous reports from alleged victims.
The police had
also detained
a religious teacher in Machang, Kelantan, on Dec 16. He was suspected of committing "acts of gross indecency" on a businessperson at a hotel earlier that day.
The PAS Pengkalan Chepa MP said it is best to not publish such cases in the media if it is not related to the public's interest as it would influence other people to commit the same offence.
"So we don't have to process (the case) to sensationalise the news because it will encourage other people to commit the same (offence).
"Islam taught us to cover something (bad) which could trigger other people to learn and try.
"That's why when an issue is reported, it becomes like a cluster, as there would be other similar issues occurring," Marzuk added.
Related:

(a)

The gay Ustaz




(b)

The paedophile Ustaz



(c)
Morons whom God most probably shuns out of sheer embarrassment