Malaysiakini

: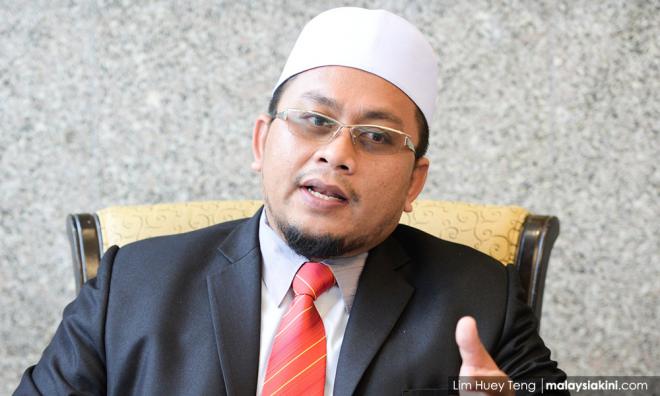 Last thing I remember
I was running for the door
I had to find the passage back
To the place I was before
"Relax", said the night man
"We are programmed to receive
You can check out any time you like


But you can never leave

"
- lyrics from Hotel Califormia
We'll probe religious status of M'sian who wedded Indian hockey player - deputy minister
A Malaysian woman who married a prominent Indian hockey player will be questioned over her religious status once she returns to Malaysia, said Deputy Minister in the Prime Minister's Department (Religious Affairs) Ahmad Marzuk Shaary, after the matter went viral on social media.
The New Straits Times recently reported that the couple's wedding ceremony was held according to Sikh traditions at the groom's hometown in Mithapur village, Jalandhar, Punjab in India.


Manpreet Singh Pawar & Illi Najwa Saddique
"Based on preliminary information, the woman is still a Muslim and there was no application to convert to another religion.
"Neither did we receive an application from the woman to get married abroad... the issue will be cleared up once we get an explanation from the woman herself," Marzuk told the media in Kelantan today.
He added that based on information he read on social media, the woman is still a Muslim and her husband had converted to Islam last year.
The woman is believed to be the niece of a minister.
Indian news portal the Tribune quoted the woman's husband as saying that she would stay in India.
"She will stay with my family here. She is getting accustomed to the Punjabi culture and has already become fond of it," he said.
Meanwhile, Malay daily Utusan Malaysia reported that the state Islamic Affairs committee chairperson Tosrin Jarvanthi said the matter is
under investigation
.