Malaysiakini

: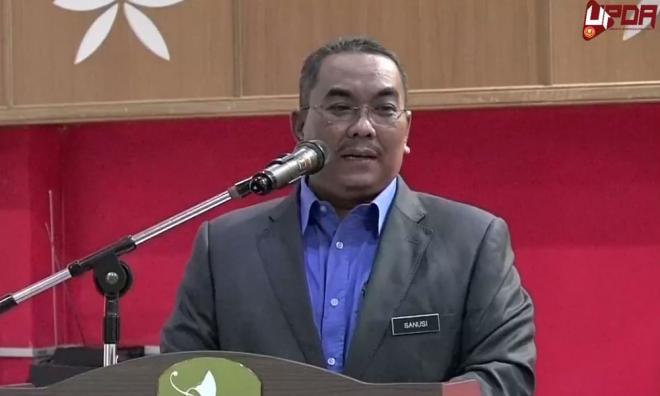 Water issue: Court settlement last resort, says Kedah MB

The Kedah state government can take the raw water charge issue against Penang to court if the matter could not be resolved.

Kedah Menteri Besar Muhammad Sanusi Md Nor, however, said the state government would still want to settle the matter through negotiation and a court settlement is only the last resort.

"We will negotiate with Penang now, as we are in Malaysia together.

"But, if the issue comes to a deadlock, it could be brought to court and this will be the final move by the state government," he said when met by reporters after launching the groundbreaking ceremony for Jerlun PAS Complex today.

He was commenting on whether the state government would bring the matter to court for settlement if the Penang state government refused to pay the Kedah government.

Yesterday, Sanusi was reported as saying that the Kedah government was still open to negotiation with Penang over the payment for raw water before seeking the intervention of Putrajaya.



Before this, Kedah was claiming RM50 million from the Penang Water Supply Corporation as payment for raw water taken from Sungai Muda since 2010 but there was no action taken by Penang

.
*********
Not a single cent from us for raw water, Penang tells Sanusi
Kedah Menteri Besar Muhammed Sanusi Md Nor and Deputy Chief Minister II P Ramasamy are at odds with each other on payment for raw water from Sungai Muda.
PETALING JAYA: The Penang government will not pay a single cent to Kedah for drawing raw water from its side of Sungai Muda, Deputy Chief Minister II P. Ramasamy said.
"The Penang government is consistent in its position. We will not pay a single cent to Kedah for drawing raw water from Sungai Muda. There is no indication that we will make contributions either.
"There will be no negotiations or even discussions with the Kedah government if the water rights of Penang are not respected," he said in a statement today.
Kedah Menteri Besar Muhammed Sanusi Md Nor said yesterday that they would charge Penang 10 sen per cubic metre but was ready to negotiate with Penang on how much the latter could pay for drawing raw water from Sungai Muda.
He also said that he was not willing to take contributions in lieu from Penang as suggested by his party leader and the current Minister of Environment and Water, Tuan Ibrahim Tuan Man.
Ramasamy said there was no reason to pay for raw water drawn from its side of the river, adding that inter-state agreements had clearly stipulated that Penang was entitled to its share of water.
"Moreover, the concept of Riparian rights clearly endorses the water rights of Penang to draw from its side of Sungai Muda.
"

It is not that Penang is taking water from Kedah

. The middle-line of the river demarcates the boundary of Kedah and Penang," he said.
Ramasamy reiterated that Riparian water rights as legitimatised by the Constitution endowed states to use water if the source was located within the boundary.
He added that there were legal precedents and court decisions in the past that clearly and unequivocally established the right of states or countries to have equal share of a common water source.
"Sanusi might say that since Sungai Muda originates from the Ulu Muda area of Kedah, water belongs to the state but some would say that the origins could even be traced to the hills of southern Kedah."
Ramasamy said if this was the case, then Sanusi must be prepared to pay raw water charges to the Thai government

.