Extracts from
Malaysiakini
:
Accused of 'conspiracy to defraud', S'wak legal advisor drags in Mukhriz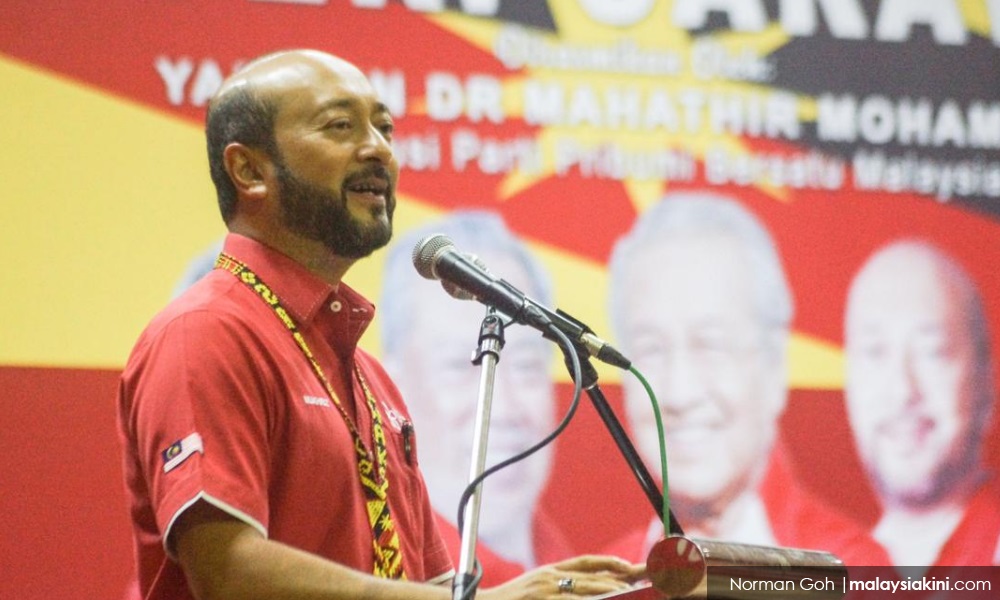 Legal advisor to the Sarawak government Fong Joo Chung has accused Mukhriz Mahathir of obtaining a logging contract from Sarawak Chief Minister Taib Mahmud in 1994 when his father Dr Mahathir Mohamad was serving his first tenure as prime minister.
This was raised by Fong when addressing allegations of a conspiracy to defraud made against him by London-based website Sarawak Report.
On July 27, Sarawak Report published an article citing court documents which allegedly implicated Fong and current Sarawak Deputy Chief Minister Awang Tengah in the matter.
The pair were alleged to have conspired against one Tan Yak Soon, who was previously the owner of Tanjung Tiara Sdn Bhd - the company which won a 1,000 hectare logging contract.
Tan, according to Sarawak Report, successfully obtained an award of RM285 million from his fellow Tanjung Tiara business partner Ha Tiung Noon, who allegedly turned to Awang Tengah and Fong for assistance.
According to Fong, who never named Mukhriz and instead referred to him as a "well known West Malaysian politician", said Sarawak Report should have been "transparent enough" to name the politician.
In response,
Sarawak Report
, in an
article yesterday
, said it never intentionally omitted Mukhriz' name.
From Sarawak Report:

Claiming in a public statement that Sarawak Report's reporting on the various allegations in the case were defamatory the former state attorney general and present state legal advisor then suggested that Sarawak Report knowingly concealed an irregularity in the granting of the original lease by his own boss, the then chief minster and minister for resource planning Taib Mahmud, following a personal application letter dated 21 January 1994, from the chairman of the company Tanjung Tiara, whom he describes as "a well known West Malaysian politician".

Sarawak Report has now established that the politician he is referring to is Mukhriz Mahathir, MP for Jerlun and son of the Malaysian prime minister. He is the former chairman of Tanjung Tiara whom J C Fong accuses Sarawak Report of intending to "shield" by omitting to mention his application letter to Taib.J C Fong has even challenged Sarawak Report to lay the matter before the MACC for investigation, thereby implying apparent wrongdoing on the part of his own boss and Mukhriz as the recipient of the lease for an alleged "low premium":
"At the time of the publication of r
original article
,
Sarawak Report
was not in fact aware of the existence of such a letter nor were we aware that at the time of the granting of the original lease for the disputed plantation, Mukhriz was the chairperson and co-shareholder of the company, together with the present plaintiff seeking payment," said the website.
Sarawak Report said it has obtained a letter, after learning of its existence through Fong, confirming that Mukhriz was indeed the chairperson of Tanjung Tiara at the material time and had corresponded with the Sarawak government on the logging plans.
Responding to Sarawak Report's queries on the matter, Mukhriz, who is now Kedah menteri besar, claimed that he was unaware of any improprieties involving Tanjung Tiara.
"I was involved in a small way with a plantation company in Sarawak over 30 years ago and cut ties with them just a few years after," he told the website.
Mukhriz had only become politically active in the 2000s and first entered public office in 2008. In 1994, he was 30 years old.