From
Malaysiakini
, Dr Kua Kia Soong says (extracts ONLY):
The so-called leader of the opposition knows of Mahathir's scandals more than anyone else in this country, yet ...

Mahathir can be seen as the
'father of crony capitalism'
in Malaysia.
According to social scientist Barry Wain,

Mahathir squandered close to RM100 billion

during his reign as prime minister.

The leader of the opposition knows

of these scandals more than anyone else in this country – during the 80s, he called Mahathir's privatisation of our national assets, "piratisation"!
Siapa lanun?
This is not to mention
the billions lost through the Proton fiasco
and its costs to the environment and the failure of the public transport system in the country.
And don't forget the RM5 billion arms deal that Mahathir signed with Margaret Thatcher in 1988 which also led to allegations of "commissions" paid to Umno which led to the "Arms for Aid" and "Buy British Last" furore in 1994.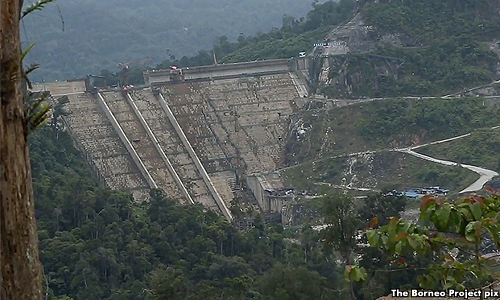 Bakun - another mega Mahathir scheme
Actually, if I had to say

what was the worst thing that Mahathir did during his term in office, I would say it was the forced displacement of 10,000 indigenous peoples from 15 different ethnic communities from their Bakun ancestral lands

. It was a wicked thing to do at a time when the Bakun dam project had been suspended as a result of the financial crisis in 1998.
Then there were the hundreds of plantation communities and urban settlers displaced through Mahathir's privatisation policies. These have been thoroughly documented through the years in Suaram's publications including our annual Human Rights Reports.
GE14 about real reforms
Opportunism in its crudest form can be seen when politicians target an individual and not the political regime and political-economic system that oppresses, divides and exploits the people.
This so-called "Save Malaysia" campaign to

only

expel Najib

but maintain

the rule of the same racist and exploitative dominant party is nothing short of pure opportunism.
same-same
both started by the same godfather
Does Mahathir's "pribumi" (indigenous) party intend to cleanse Malaysia from the racism and racial discrimination that we have suffered from since 1971?
Aren't these revelations by Dr Kua food for your thoughts, my dear goofy gullible guppies?
Wakakaka.