The Edge Markets

:



What ails Malaysia? Seven prominent people give us their take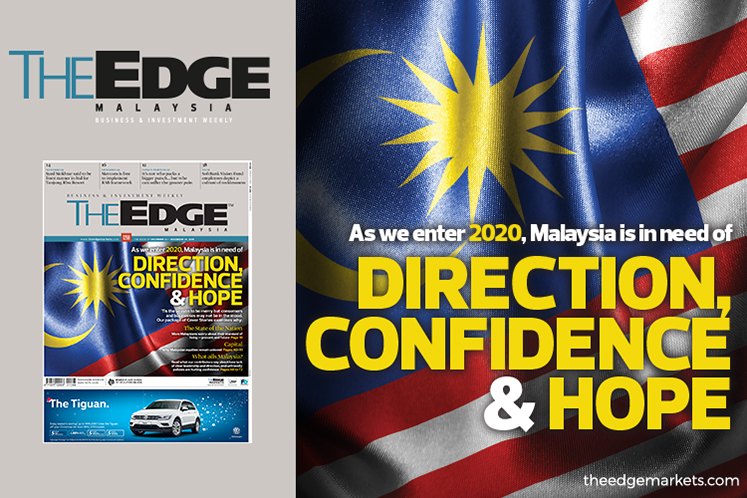 KUALA LUMPUR (Dec 23): The FBMKLCI is down 4.7% year to date or 80 points.

It is the worst-performing benchmark index in Asia in 2019

.

Some US$2 billion in global funds have exited Malaysian stocks this year, according to Bloomberg, while former Finance Minister II, Datuk Seri Johari Abdul Ghani has put the figure at more than RM20 billion since May 2018.

This outflow is deemed the largest among emerging Asian equity markets.



The dismal performance has been largely blamed on cuts in public spending given the government's fiscal constraints, a weak ringgit

and question marks over the succession of the country's leadership

.



The share index's price-to-book valuation of 1.5 times is near the lowest since 2009 and at a discount to the 10-year average. The market is 5% away from bear market levels, Bloomberg reported.


Adding to the issues is the increasing number of companies that have let go of employees.

Last month, Bank Negara Malaysia announced that the economy grew 4.4% in the third quarter of 2019, moderately lower compared with the 4.9% growth recorded in the second quarter. The Malaysian economy continued to expand in the third quarter bringing the overall performance of the first three quarters to 4.6%. The unemployment rate was stable at 3.3% in the third quarter of 2019, according to Bank Negara's statistics.

However, the numbers do not seem to reflect the situation on the ground.



Meanwhile, disharmony and racial issues are being fanned by various quarters for political mileage.
Eight bells and all's well
Economy's eff-ing good
Hoping my balls'll swell
& I won't be boelaanhood