From
Malaysiakini
:
Puzzled by lawyer's withdrawal, Adib's family seeks explanation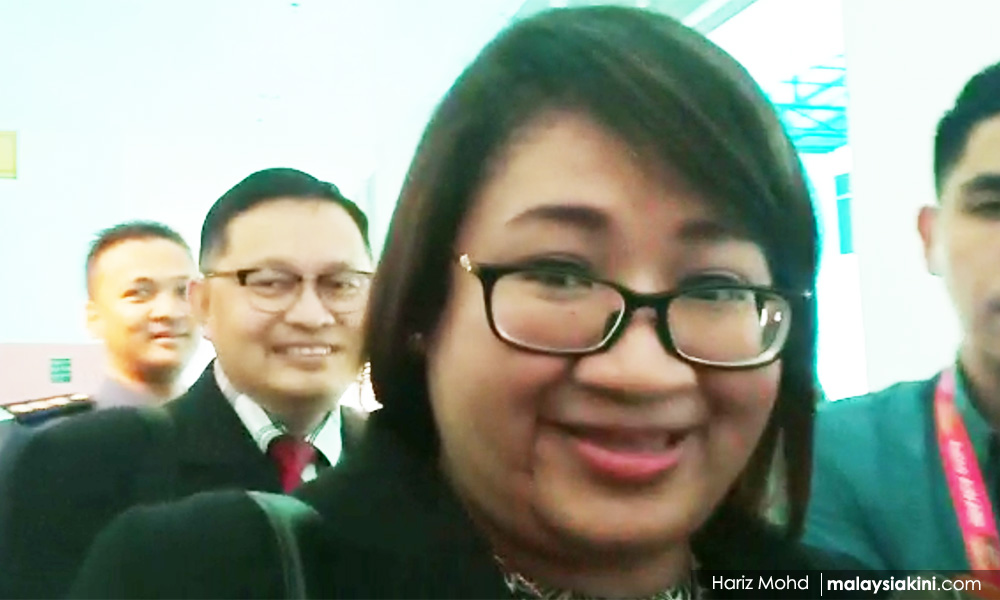 The family of firefighter Muhammad Adib Mohd Kassim is puzzled over today's withdrawal of a government-appointed lawyer from an inquest to determine his cause of death.
In saying this, family-appointed lawyer Mohd Kamaruzaman A Wahab questioned the "sudden" turn of events when the hearing is almost coming to its end.
"We (lawyers) have informed the family. We are also puzzled... What will happen? It is sudden news to us," he told Malaysiakini.
"(The withdrawal) we could see that something is happening, but we don't really know (why it happened). So we want some explanation. Why suddenly? Because this case is almost finished."
Kamaruzaman, who leads a team of five legal counsels acting for Adib's family, was commenting on this morning's
announcement
by lawyer Syazlin Mansor (
above
) on her withdrawing from the inquest.
Syazlin was appointed by the Housing and Local Government Ministry (KPKT) to represent the Fire and Rescue Department and the ministry as interested parties in the inquest. Her appointment also covered representation for Adib's family, on top of the latter's own team.
In making the announcement, Syazlin also told the Coroner's Court in Shah Alam today that her withdrawal also voided the appointment of forensic medicine expert Prof Dr Shahrom Abdul Wahid as an expert witness.
Thus, the former head of Universiti Kebangsaan Malaysia Hospital forensics unit is no longer eligible to give further testimony, except if Coroner Rofiah Mohamad calls him to assist the court.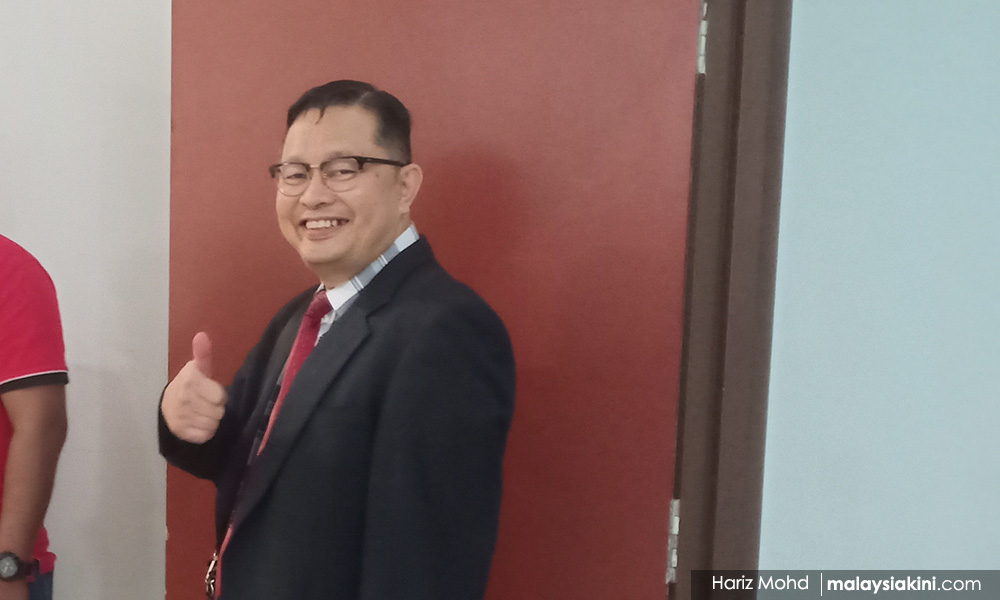 Shahrom (photo) was one of three forensic experts who testified in the inquest, and the only one who believed that Adib sustained his injuries when he was pulled out of the Emergency Medical Rescue Services vehicle and attacked.
When asked if there is any plan to take over and appoint Shahrom as a witness, Kamaruzaman said they do not have the resources to do so.
"Yes we can (appoint Shahrom), but we don't have the resources to pay him. (Usually), for the services of an expert witness, we have to pay them.
"KPKT and fire department have the resources that we don't," he said.
However, it should be noted that Shahrom was not paid to testify in the inquest. This was previously confirmed by Syazlin.
Kamaruzaman added that they do not see the need to recall Shahrom as his previous testimony in the inquest is still valid.
They believed that there was no need to call Shahrom to rebut the testimony by Kuala Lumpur Hospital forensics specialist Dr Ahmad Hafizam, who was the inquest's 24th witness.
Hafizam was previously recalled by the inquest conducting officers to give further testimony to rebut Shahrom's theory.
"Yes (Hafizam had rebutted), but from what I see, Hafizam's testimony was not that strong. So the need to recall (Shahrom) is not so much," he said.
Kamaruzaman said his team also would not back down from the inquest.
"Whatever it is, we will proceed. For us, we will continue to fight for his family.
"With or without Bomba, we will go on," he said.