From
Malaysiakini
:
New MACC chief will send shivers down crooks' spines - NGOs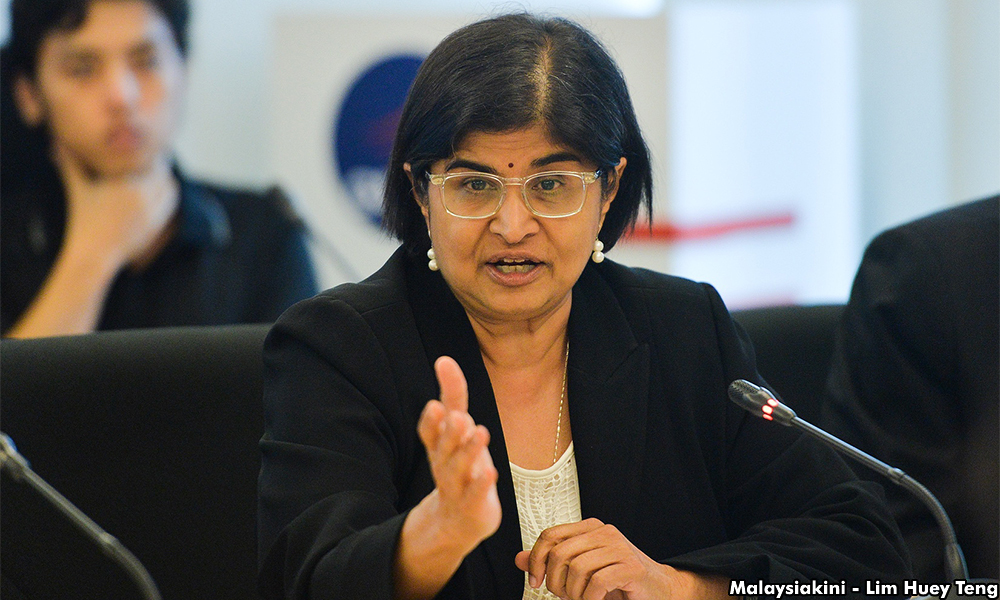 Putrajaya's decision to appoint lawyer Latheefa Koya as the new MACC chief commissioner has won praise from NGO leaders.
Taking to Twitter, former Malaysian Bar president Ambiga Sreenevasan (above) described it as another bold appointment by the Pakatan Harapan government.
"No doubt many crooks will be uncomfortable and terrified," she added.
Though taken aback by the appointment, Centre to Combat Corruption and Cronyism (C4) executive director Cynthia Gabriel believes Latheefa possesses the right credentials for the task.
"I am completely taken by surprise but am happy about the choice. She is fearless, brave and a no-nonsense person. She will bring MACC to new heights.
"Although the appointment process should have been open to applications and reviewed by the parliamentary select committee, the random choice made in this case is a good one," she told Malaysiakini.
Election watchdog Bersih's chairperson Thomas Fann echoed a similar sentiment but urged the former PKR member to be impartial.
"She is known to be a highly principled and courageous lawyer. Such qualities would make her a great chief of the MACC.