From
Malaysiakini
:
Johari: Author offered RM400k, willing to sell it to Anwar for higher price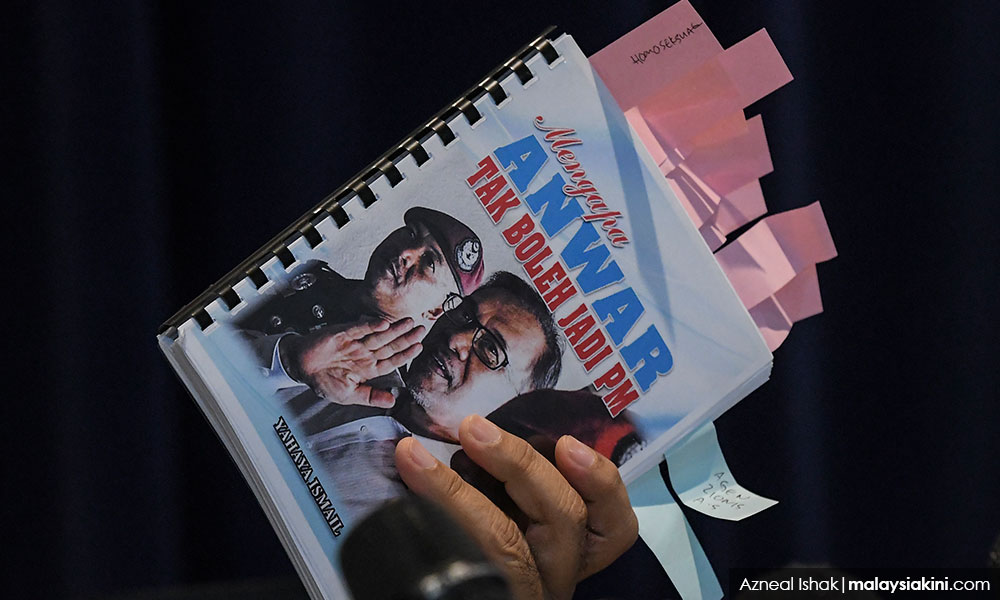 Johari Abdul, who exposed a manuscript for a book which describes Anwar Ibrahim as unfit to be the prime minister, claims the author is now negotiating for a higher price than what he was offered for the book.
According to the Sungai Petani MP, the author had contacted him, saying he wanted to meet with the PKR president.
"He informed me that he has completed the book and someone has offered him RM400,000 for it.
"If Anwar ups the price, he is willing to give the book to Anwar. Otherwise, he will give it to the person willing to publish the book,"

he added.
Johari was speaking to reporters after the PKR political bureau meeting at the party headquarters in Petaling Jaya this evening.
At an earlier press conference, the lawmaker
identified
the author as one Yahaya Ismail and described the manuscript - titled Mengapa Anwar Tidak Boleh Jadi PM (Why Anwar cannot be PM) - as replete with slander and lies.
He also pointed to Chapter 15 of the book, which portrayed Anwar's deputy Azmin Ali as a better candidate for the prime minister post.
Meanwhile, Johari said there is an element of extortion with regard to the author demanding a higher price.
"But by contacting me, he picked the wrong person.
"This is a question of pride. It is a crime when you threaten people so that the book is not published.
"The 16 chapters are laden with slander. It is his right to promote someone to be prime minister. But when he attempts to extort, he crossed the line. I cannot compromise on this," he added.
Johari said he would surrender the manuscript, which he received on June 10, when he lodges a police report on the matter later.