From
Malaysiakini
:
PKR lawmaker exposes 'Why Anwar cannot be PM' manuscript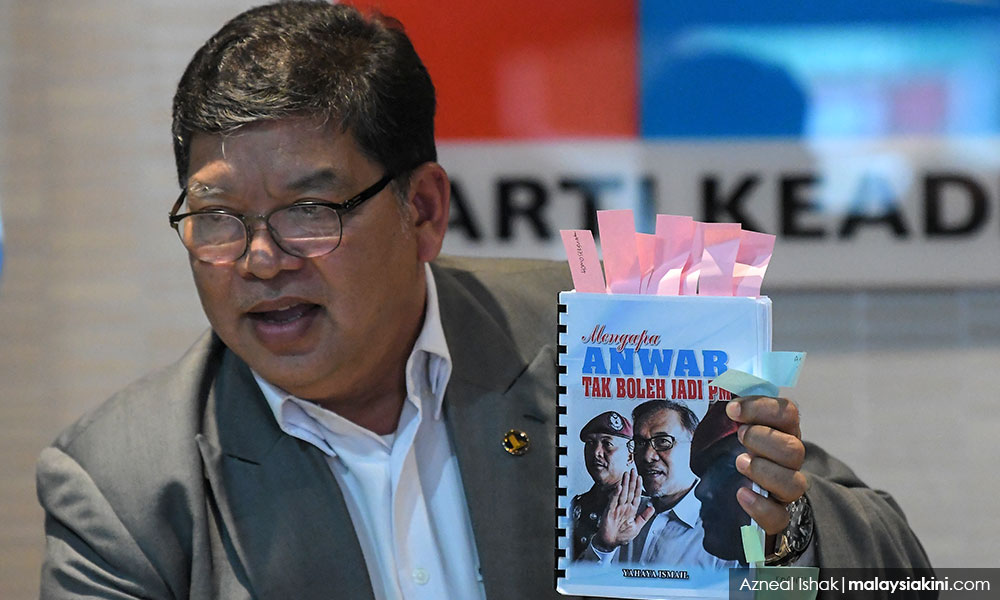 A PKR lawmaker has exposed a manuscript for a book which claims that Anwar Ibrahim should not become the next prime minister.
Johari Abdul told a press conference at the PKR headquarters in Petaling Jaya this evening that he would lodge a report on the matter later.
The revelation comes amid a sex scandal, implicating PKR deputy president Azmin Ali, which is threatening to cause severe fissures in the party.
Johari also noted how Chapter 15 in the manuscript promoted a particular leader, whom the author felt was more qualified for the prime minister's post.
Although he did not mention names, when reporters checked the manuscript, the title for Chapter 15 read, "Azmin Ali Bakal PM (Azmin Ali the next prime minister)".
"Anwar (below) told me these kind of writers are aplenty. But I told Anwar, you can't let this kind of person go. This has to stop," added the Sungai Petani MP.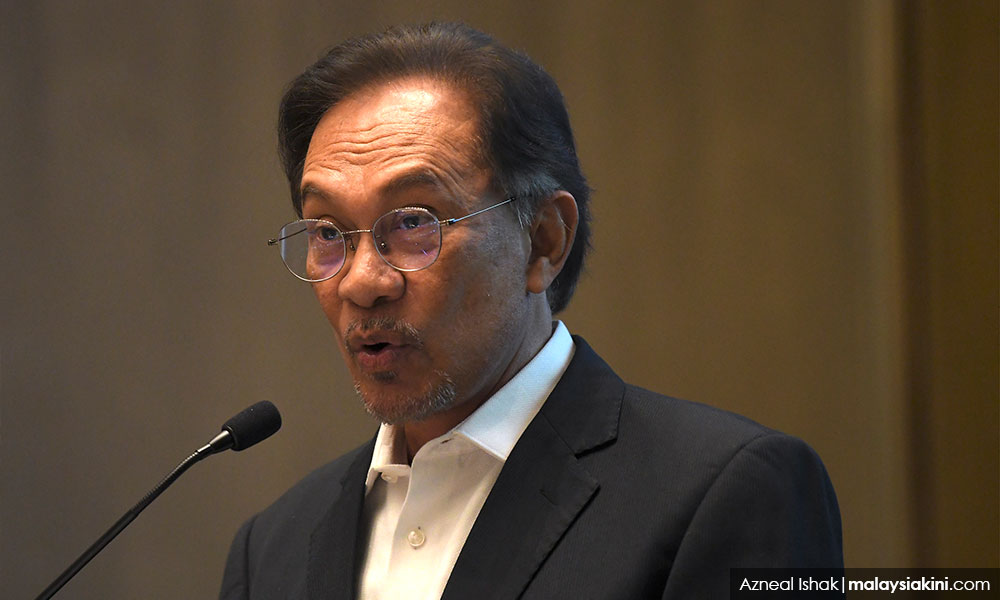 Johari, who said he received the manuscript on June 10, identified the author as one Yahaya Ismail.
"I don't know him. But I believe he is a hired writer.
"I have read the entire manuscript and found that it is replete with revolting and grave slander towards Anwar, such as homosexuality, corruption as well as describing him as the US and Zionist agent," he added.
The manuscript is reminiscent of what transpired during Dr Mahathir Mohamad's first tenure as prime minister where a book titled "50 Dalil Kenapa Anwar Tidak Boleh Menjadi Perdana Menteri" (50 reasons why Anwar cannot become prime minister) was circulated.
In September 1998, Mahathir had sacked Anwar as deputy premier.