From
Malaysiakini
:
Kedah Umno: How Mukhriz can plead ignorance but not Najib?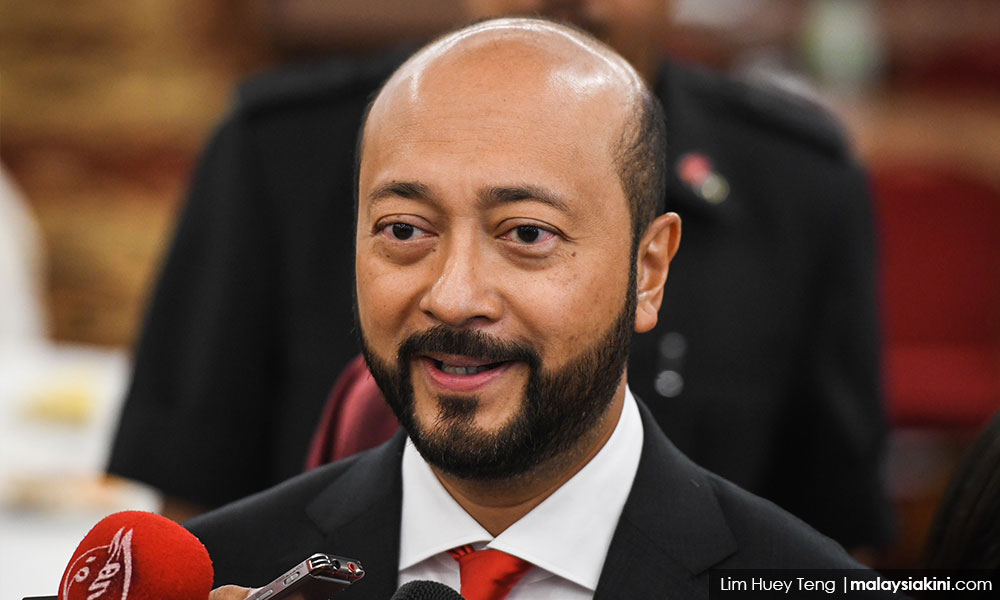 Kedah Umno Youth has questioned former menteri besar Mukhriz Mahathir after the latter pleaded ignorance over the 1MDB funds the state Umno had purportedly received under his watch.
Its chief Mohamad Fadzil Zolkipli said former prime minister Najib Abdul Razak had also pleaded ignorance over the alleged misappropriation of SRC International's fund, but this was deemed unacceptable.
"Just like the SRC case, Mukhriz had to sign off on the use of the funds in his capacity as (Kedah Umno) chairperson at the time.
"If (Prime Minister Dr Mahathir Mohamad) can accept Mukhriz's statement, then Najib's statement can also be accepted using the same logic,"
he was quoted as saying through the party mouthpiece
Umno Online
today.
Kedah Umno was among the 41 entities being sued in MACC's civil forfeiture suit announced on Friday, which is aimed to recover RM270 million that purportedly originated from 1MDB.
Mukhriz, who was Kedah Umno chief from 2013 until 2016, claimed he was
unaware
that the funds had been channelled into Kedah Umno's accounts

because he had left matters of expenditure and disbursement to its treasurer Abdul Azeez Abdul Rahim.
I admire all of them brilliant politicians as well as billionaires businessmen