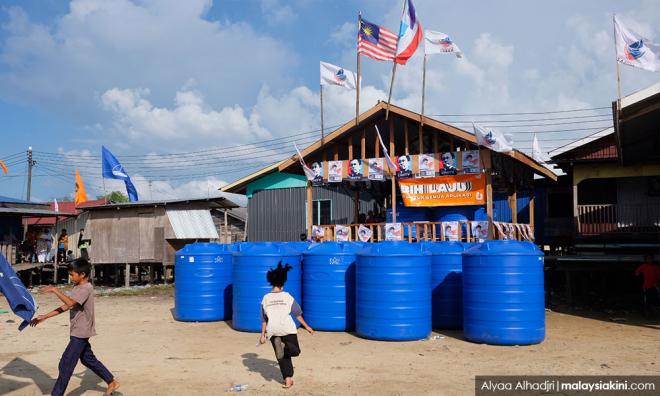 Sabah election 'seeded' third Covid wave, study confirms
The Sabah state election last year had resulted in an estimated 2,979 Covid-19 cases in the first few weeks after polling day, according to a new analysis published on Thursday.
This amounts to 70 percent of cases reported in the state from Sept 26 (polling day) until Oct 12 when the government began imposing the conditional movement control order in Sabah and several other states to curb the outbreak.
The number of cases varies from district to district and goes as high as 95.7 percent in Semporna, 79.5 percent in Tawau, and 96.7 percent in Lahad Datu.
Outside of Sabah, the study estimated that 64.4 percent of Covid-19 cases during that period can be attributed to spillover effects from the election, amounting to another 1,741 cases.
This brings the national total to 4,720 cases linked to the election in 17 days.
Most of these are in urban centres in Peninsular Malaysia such as Petaling district, Kuala Lumpur, and Johor, but all 114 districts outside Sabah that reported Covid-19 cases at the time experienced the spillover effect to some degree.
"We demonstrate that our estimates are not due to pre-existing epidemiological trends, surveillance efforts, and/or preventive policies. These estimates highlight the potential of mass gatherings in one region to spill over into an outbreak of national scale.
"Relaxations of mass gathering restrictions must therefore be carefully considered, even in context of low community transmission and enforcement of safe distancing guidelines," the authors of the study wrote.
The study is based on computer modelling of the Covid-19 trends in Malaysia from March 22 to Oct 12, the latter date being the eve of the start of the conditional MCO being
imposed
on Kuala Lumpur, Putrajaya, Selangor, and the whole of Sabah.
The study was performed by a group based mostly at the National University of Singapore's Saw Swee Hock School of Public Health, and which aimed to use the Sabah election as a case study to gauge how mass gatherings could lead to Covid-19 outbreaks.
Their paper is published in the peer-reviewed journal PLOS Computational Biology.