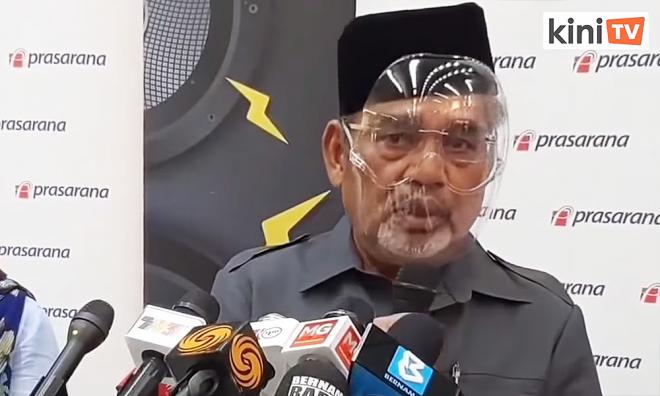 Defiant Tajuddin savaged after 'first thing in the morning' response to LRT crash
Prasarana Malaysia Bhd chairperson Tajuddin Abdul Rahman's explanation for not being at the scene of yesterday's LRT accident was savaged by netizens who were unamused by his "first thing in the morning" response.
Tajuddin was in an ebullient mood during a press conference today, telling the media that he would not step down over yesterday's light trail transit crash that saw 64 people hospitalised – six of them in critical condition.
He also expressed his distaste for those who he claimed were trying to provoke him over his absence.
"I found out very late at night. I just finished a company meeting in Subang. I was also preparing for my vaccination today. I'm going to have my second dose today, you know?"
Tajuddin said he knew that others such as Transport Minister Wee Ka Siong and Prasarana chief executive Norila Noah were at the scene.
"Everybody was there," he said, explaining that the fact that he was determined to go to the site first thing in the morning was proof of how seriously he took the matter, even though his point was lost when he broke into a laugh.
"First thing in the morning I went and looked at the tunnel and the trains. So, please don't provoke. It's not good, provoking.
"The most important thing is that we are taking care of our passengers and our service," the Pasir Salak MP added.

Komen Pengerusi Prasarana Datuk Seri Tajuddin Abdul Rahman mengenai persoalan netizen mengapa beliau tidak turun padang malam tadi sejurus selepas berlaku kemalangan LRT pic.twitter.com/ymzVWy2jQ8— BERNAMA TV 🇲🇾 (@BernamaTV) May 25, 2021
To a question on keeping passengers safe from Covid-19 while being treated at the hospital, Tajuddin hit back at the foreign correspondent who asked this question by telling her: "You don't make assumptions, all kinds of assumptions," before directing her questions to Health Ministry officials.
He also asked the reporter where she was from, twice. When the reply came, he said, "China. No wonder lah."
Tajuddin earlier announced that each passenger involved in the collision would be compensated with RM1,000 in addition to financial assistance to cover medical costs, further treatments and cost of living assistance for those who suffer a loss of income due to the incident.
However, his response to the incident has been criticised, with Public Transport Users' Association president Ajit Johl calling for him to be sacked or to resign.
His conduct at the press conference was slammed by Haqim@emirazahari, who said he was acting as he was not in control of his senses.
"Hundreds of people were injured last night. If you cannot answer those questions in an appropriate way - be silent," said Haqim.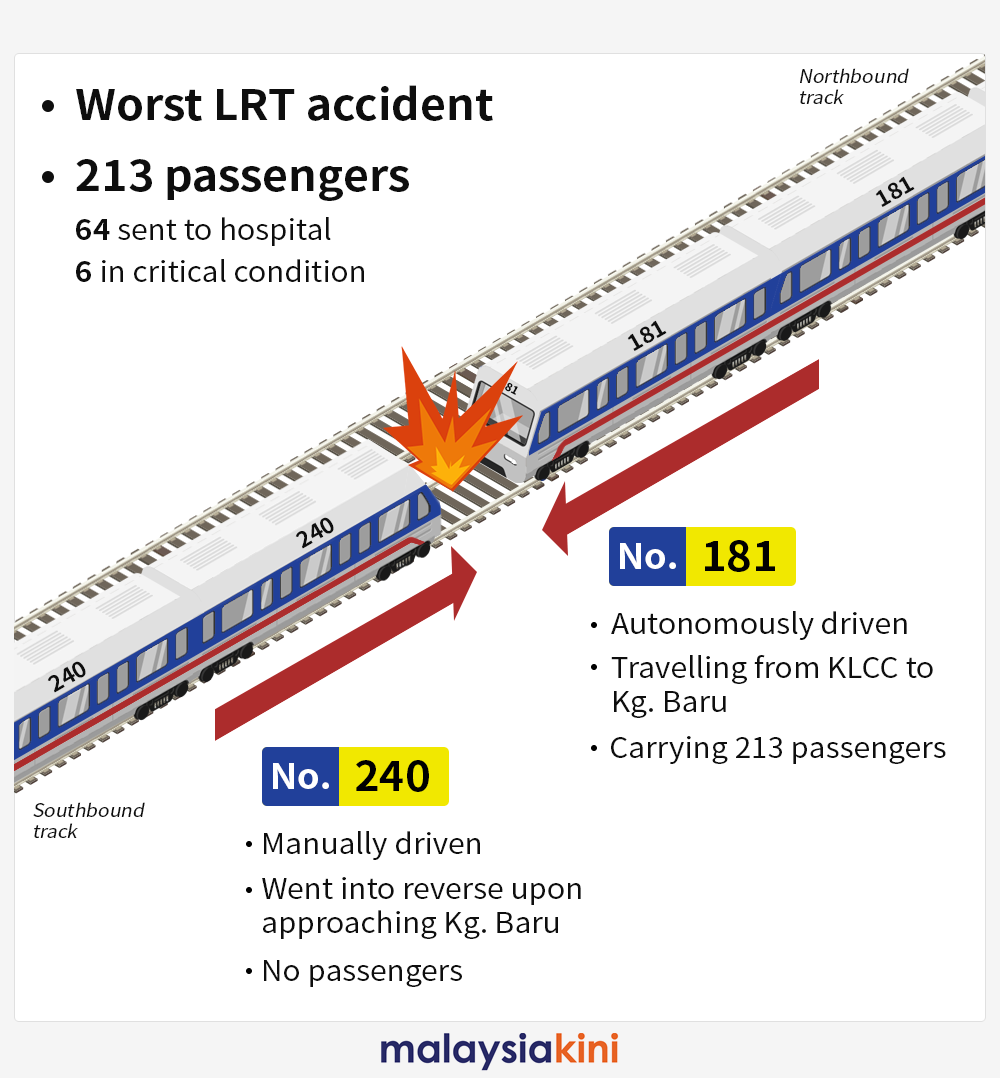 Nazharun asked why he found out so late. "Who and where were your officers, why did they delay telling you? And why are you so condescending?" she asked.
Another user, Adrizamri, said that Tajuddin was angry at the question and the person who asked it but he didn't have the appropriate answer and resorted to such remarks.
Comedian Dr Jason Leong chipped in by saying: "Our country has long been hijacked by mediocre old men."