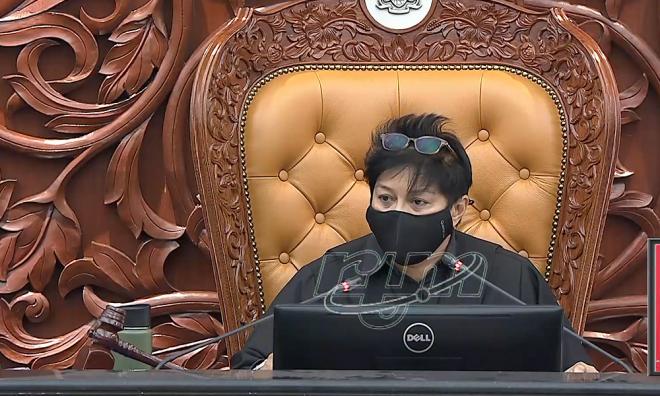 Azalina moots unity cabinet, convening Parliament



Pengerang MP Azalina Othman Said has proposed that Putrajaya enact an ordinance to allow Parliament to reconvene without any motions of confidence to be heard.



She also proposed that an interim emergency government with an emergency cabinet formed with representation from all political parties.





Azalina said this would minimise any unnecessary drama in Parliament.



She also proposed that an election should not be held until the pandemic is under control and at least 50 percent of the target group is vaccinated.

Azalina said this in an open letter on her Facebook page today, which she said was written out of "utter frustration" with the lack of response from the attorney-general and law minister to her previous questions.

Azalina is the Dewan Rakyat deputy speaker but signed off in the letter as the MP for Pengerang, where she is currently representing for the fourth term.

Currently, Azalina said, MPs are unable to obtain answers from the government in a "crippled" democracy.

"At the expense of sounding like a broken record, I see no other way for Malaysia to move forward in this state of emergency but for Parliament to reconvene," she said.

Azalina said Parliament can be convened if all Parliament staffers are vaccinated.

"I was informed that as of now, Parliament staffers are not considered as frontliners. I don't agree with this. As guardians of both Dewan Rakyat and Dewan Negara, which uphold democracy, they are frontliners in my opinion," said Azalina, who is a former law minister.

Should in-person meetings still be considered dangerous, Azalina said meetings can be held online.

"It is not costly. Even Zoom provides polling options to facilitate voting processes. And I'd be happy to use the mute function to stop errant parliamentarians who talk too much," she said.

Parliament last convened during the November-December 2020 session. All legislatures have been suspended since Jan 11 due to the proclamation of emergency, which is set to expire on Aug 1.

However, an end to emergency is now in doubt given due to the slow roll out of the vaccination programme and ever rising number of new Covid-19 cases, intensive care bed use and deaths.