SCMP

:
Global Times rewards journalist beaten by Hong Kong protesters
Reporter Fu Guohao receives cash award for 'outstanding performance' in coverage of protests

Kinling Lo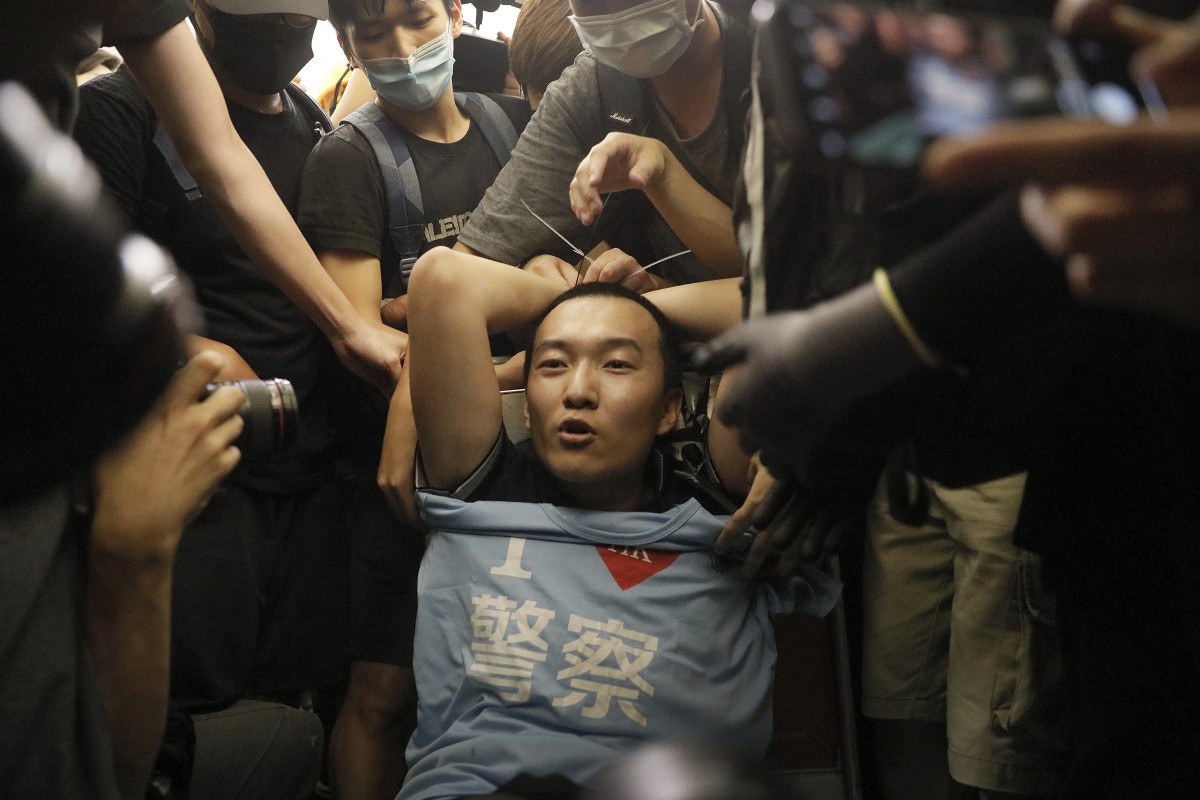 Global Times journalist Fu Guohao has been honoured by his employer after he was seized and assaulted by anti-government protesters last month at Hong Kong airport. Photo: AP
The mainland journalist who was
assaulted by anti-government protesters
at Hong Kong airport in August has been awarded 100,000 yuan (US$14,000) for his "work performance" by his employer, the Chinese nationalist newspaper Global Times.
Reporter Fu Guohao was seized, kicked and hit with umbrellas repeatedly by protesters on August 13, after he refused to show his press credentials and was found with a T-shirt in his backpack featuring the slogan "I love HK police".
"Fu Guohao and our other colleagues who have shown outstanding performance in the reporting of Hong Kong [protests] have been awarded. Fu has received the highest award of 100,000 yuan," Global Times editor-in-chief Hu Xijin said on Weibo, China's microblogging website.
At an awards ceremony on Sunday Hu said Fu had "not been earning much" from his work at Global Times and had been renting a flat in Beijing. "We jokingly said we hoped the 100,000 yuan would bring him good luck, and that he can buy a flat and be married one day," Hu said.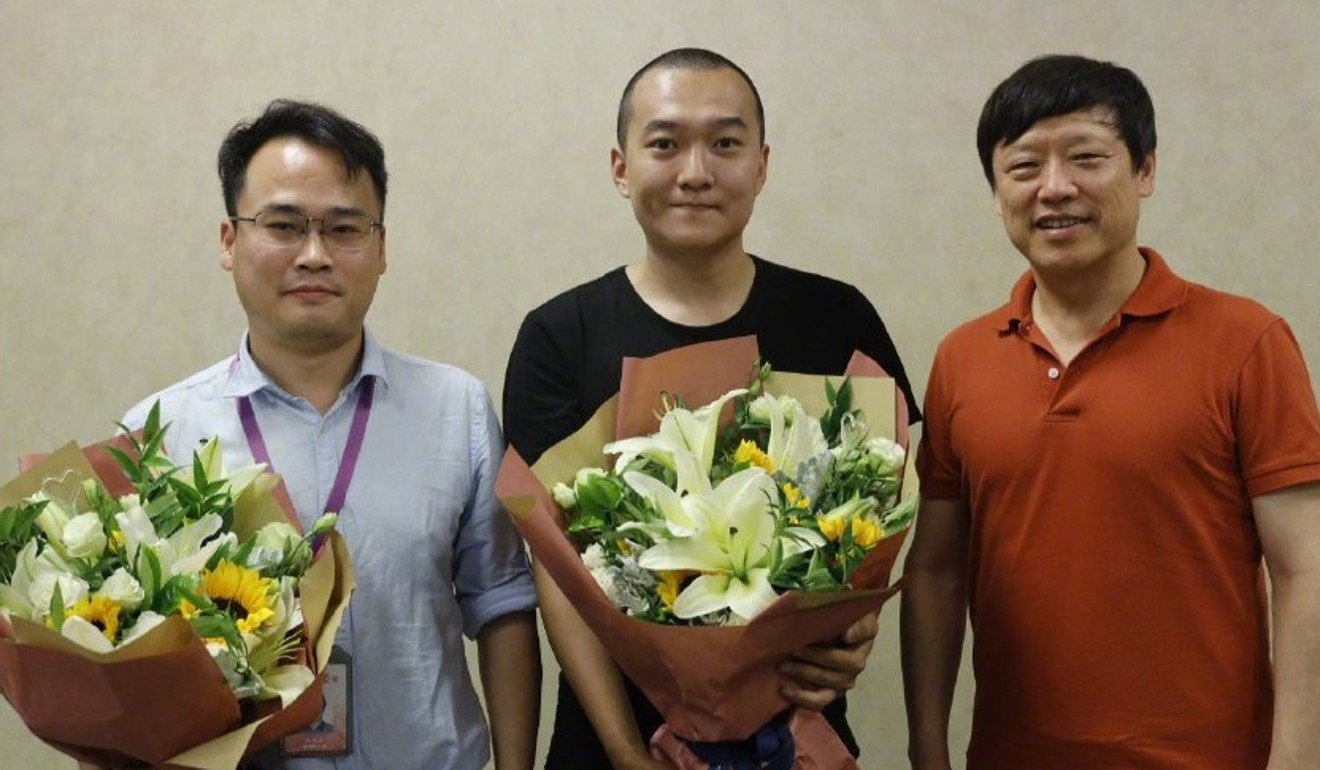 Mainland journalist Fu Guohao (centre) at the Global Times awards ceremony on Sunday. Photo: Weibo
Hong Kong has been embroiled in political unrest since early June, with anti-government protests triggered by a now-shelved extradition bill that would have allowed criminal suspects to be sent to the mainland for trial.
Fu was one of two men seized by protesters at the airport. The other man was

suspected

of being an undercover agent after wooden sticks were found in his backpack.
Fu was discharged after treatment at Princess Margaret Hospital hours after the assault and said in an interview that he had not admitted he was a journalist for "self-protection". He also denied asking protesters to hit him, although he was heard asking them to do so in a video.
Since the incident Fu has been hailed as a "real hero" by Chinese state media and has received huge support from the mainland's online community.