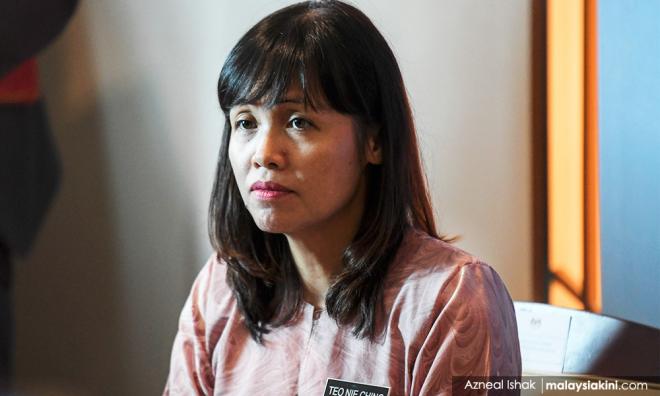 Vaccine shortage 'unacceptable' as Johor cases soaring - Kulai MP



Daily Covid-19 infections in Johor have been consistently above 1,000 recently, surpassing Kuala Lumpur's numbers for the past three days in a row.

While vaccination rates have picked up, Johor ranks the fourth slowest nationwide - just 37.4 percent of adults were fully vaccinated as of Aug 22.

Against this backdrop, one vaccine administration centre (PPV) in the state is halting first dose jabs because it has allegedly run out of vaccine supply.

This was revealed by Kulai MP Teo Nie Ching in a statement today.

"EduCity Iskandar PPV was informed on Aug 22 about the shortage of allocations for first dose vaccines.

"And therefore, first dose vaccinations at this PPV will be postponed from Aug 23 until further notice," she said.

The EduCity Iskandar PPV administers vaccines under the Pikas paid-vaccination programme. The programme is under the Ministry of International Trade and Industry (Miti).

The PPV began operations about three weeks ago on Aug 2 and is meant to serve manufacturing companies located in Iskandar Puteri, Gelang Patah, Pekan Nenas, Senai, Skudai, and Kulai.

When contacted, Teo said factories in these areas informed her about the matter.

In an email sighted by Malaysiakini, the EduCity Iskandar PPV announced that companies' applications for first dose vaccinations from Aug 23 onwards "will not be processed until further notice" due to a shortage of vaccine allocations.

Second dose appointments would not be affected.

Malaysiakini is contacting the EduCity Iskandar PPV for comment.

Completely unacceptable

The DAP opposition lawmaker opined that this disruption in the vaccination programme was intolerable given that Johor had been recording four-digit numbers of Covid-19 infections per day since last month.

"Despite the promise that Johor will receive two million doses of vaccine in August, (this) PPV in Johor is still facing a vaccine shortage.

"This is completely unacceptable as many manufacturing industries are waiting for their vaccination appointments so that their workers can be fully vaccinated and they can resume operations.

"Every delay is critical and may expose the public to infection or even the risk of death," she remarked.

Teo urged the Covid-19 Immunisation Task Force (CITF) to ensure all PPVs in the state have adequate vaccine supply.

"The CITF must be fair to Johor and make sure all PPVs in Johor are operating in their maximum capacity," she said.

This is not the first time PPVs in Johor have faced vaccine supply shortages.

Back in June, Teo said at least three PPVs in the state had to temporarily close after running out of vaccines.