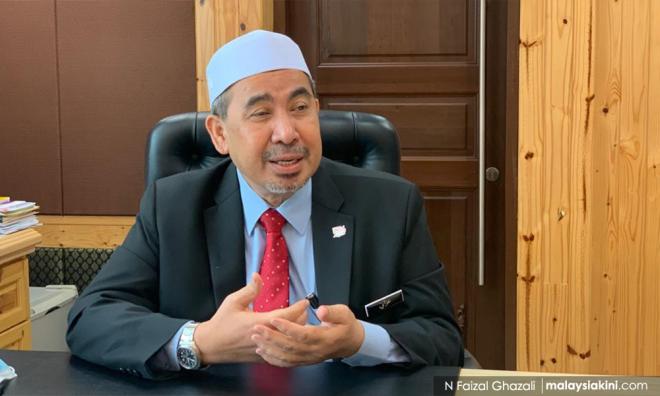 K'tan exco: 'Crazy people' living in squalor have higher immunity to Covid-19



Kelantan Local Government, Housing and Health Committee chairperson Dr Izani Husin has claimed that the mentally ill who are homeless are not infected with Covid-19 as they have developed stronger immunity from living in filthy conditions.

In a strange exchange in the Kelantan state legislative assembly, Izani (PAS - Kijang) said this when answering a question on the conditions of mental health patients in Kelantan during the Covid-19 pandemic.

Mohd Alwi Che Ahmad (Umno-Kok Lanas) in a supplementary question had asked how homeless orang gila (crazy people) were not infected with Covid-19 despite not following the standard operating procedures (SOP).

In his answer, Izani (above) posited the possibility that the mentally ill who are homeless may have more resistance to diseases and antibodies than others.


"Where we can be resistant to three things, they are resistant to 50.

"Because they are always in a dirty state, Allah allows the body to create antibodies to fight the thing (germs)," he added.

Izani said the more one is exposed to germs and viruses, the more one's resistance and immunity will increase.

"They (the mentally handicapped) are often (exposed) to these conditions. (For example), if we eat something contaminated it will affect our stomach, but they do not (get sick)," he added.

This discussion was part of the question-and-answer session at the fourth session of the 14th Kelantan state assembly in Kota Darulnaim, Kota Bharu, today.

No suicides in Kelantan

Earlier, the assembly was told that no suicide cases were recorded in Kelantan during the Covid-19 pandemic.

Izani said the mental health of the people in Kelantan is in good condition.

The mental health management of Covid-19 patients and their close contacts, as well as staff during the pandemic, was coordinated through the Mental and Psychosocial Health Support Services of the State Health Department, he added.

"No suicide cases have been recorded in Kelantan.

"During the Covid-19 pandemic that began in March last year until July 31, a total of 44,003 tele-psychosocial evaluations were performed on Covid-19 patients and close contacts.

"Of that number, only 30 people or 0.07 percent needed a referral to a psychiatrist and no suicide cases were reported," he explained.