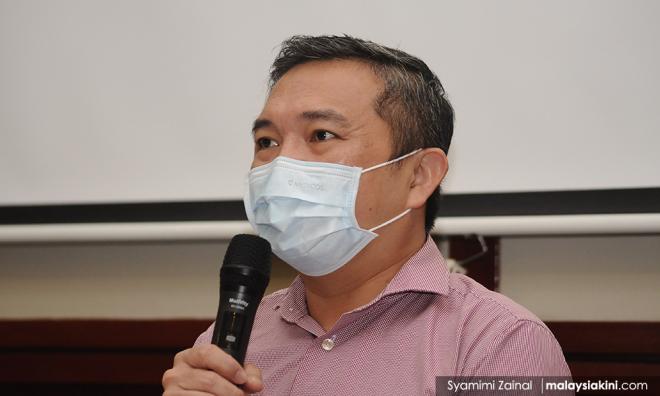 Selangor govt has no plans to close factories despite high Co
The Selangor government has no plans to order factories to stop operating despite the Covid-19 figures remaining consistently high within the state.

Local Government and Public Transportation exco Ng Sze Han said this decision was based on the need to ensure the economic sector continues to function, after it was stalled for several months during the first movement control order (MCO).

"The state government will not close any factory that has received approval from the International Trade and Industries Ministry (Miti) as well as those that comply with all licence conditions set by the local authorities (PBT).

"The state government through the PBT will ensure factories are operating along the set licence conditions," Ng (above) said during the Selangor state assembly today, as reported by Utusan Malaysia.

He was responding to a question from Long Tuck Chee (Harapan – Pandamaran) about the power vested in the Selangor government to order factories to stop operating.

Although the government has no plans thus far to order factories within Selangor to close, Ng said factories that violate the regulations set by the PBT will be shut.

A number of factories have already been ordered to cease operations due to violating local regulations, he said, though he does not have the exact figure.

Meanwhile, on a separate issue, Public Health, Unity and Women and Family Development exco Dr Siti Mariah Mahmud claimed the Health Ministry had given the excuse that they were concerned about data theft in the process of integrating the MySejahtera and Selangkah applications.

However, she said not all data will be shared between the two apps.

"Not all data (from Selangkah) will be given to MySejahtera and vice versa for contact tracing. This is because all the data is anonymous," Siti Mariah said in the same state assembly sitting.

She was responding to a question from Mohd Fakhrulrazi Mohd Mokhtar (Harapan – Meru) who had asked about the data privacy of Selangkah users if the data was shared with MySejahtera.

For the record, MySejahtera is developed by the federal government whereas Selangkah was an initiative by the Selangor state government.

Siti Mariah, who stressed that data integration between the two apps is important for the sake of contact tracing, added that she would meet with the new Health Minister Khairy Jamaluddin soon to discuss the integration of the two apps.