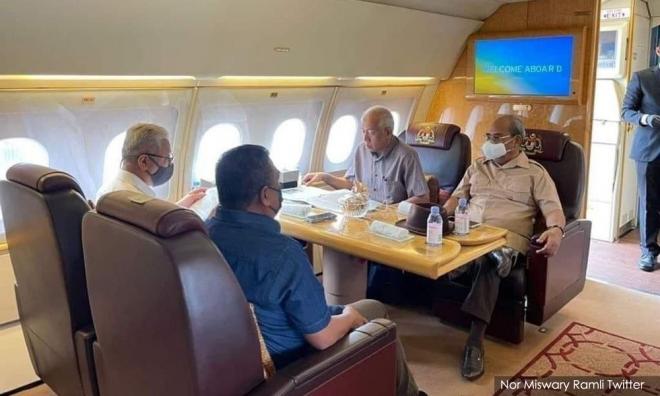 PM under fire after Umno MPs tag along to flood-ravaged Kedah districts



Prime Minister Ismail Sabri Yaakob is under fire after photos emerged that an entourage of MPs had tagged along with him on his official trip to flood-ravaged districts in Kedah yesterday.

Criticism has also been levelled over a billboard erected in Kuala Muda, one of the flood-hit areas, welcoming the prime minister on his visit.

Ismail Sabri had flown to Kedah yesterday aboard a government jet.

Among the Umno lawmakers allegedy photographed on board were Mahdzir Khalid (Padang Terap), Tajuddin Abdul Rahman (Pasir Salak), Ismail Mohamed Said (Kuala Krau), Hasan Arifin (Rompin) and Mohd Salim Sharif (Jempol).

Umno's women's wing chief Noraini Ahmad was also reportedly among those who were with Ismail Sabri during his site visits.

Malaysiakini has contacted Ismail Sabri's office and several of the MPs involved for comment.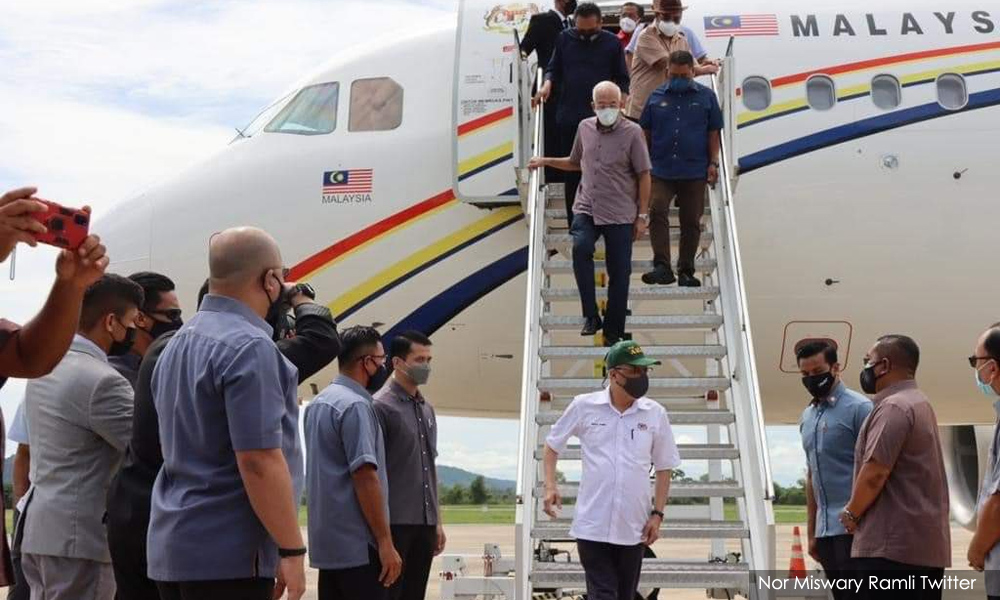 PKR Youth chief Akmal Nasir said the new premier's visit to Kedah yesterday reeked of tone-deafness to the plight and suffering of flood victims.

"It is no wonder that some netizens believe that this is a study trip that is wasteful.

"Besides that, what is the point of erecting a large billboard saying 'welcome and congratulations Ismail Sabri on the appointment as prime minister' in the middle of a disaster area?

"Is this a 'gimmick' for him to introduce himself to disaster victims, who are still struggling with the aftermath, that he is the new prime minister?" Akmal said in a statement.

The Johor Bahru MP said there were also allegations that Ismail Sabri and his entourage had more than 50 cars in their convoy.

He added that there is an alleged video showing the prime minister and his entourage not following social distancing measures, which sets a bad example.

Some 1,000 homes in Yan and Kuala Muda we ravaged by the floods.

The waters had also claimed the lives of at least five people.