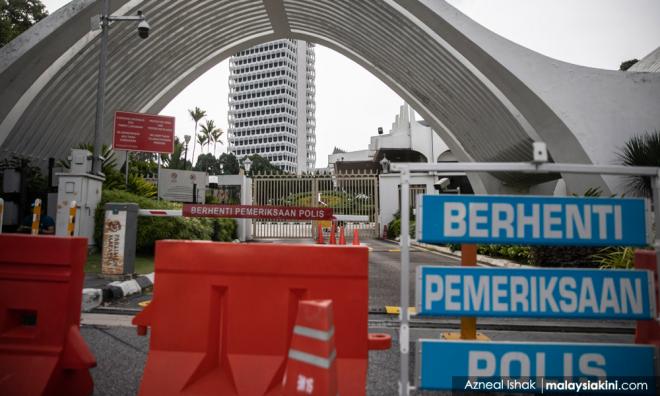 Opposition MPs set aside differences to demand immediate Parliament sitting



Setting aside differences, all opposition lawmakers and two independent MPs demanded a special Parliament sitting be held immediately instead of next month to decide on a motion of confidence against Prime Minister Muhyiddin Yassin.

This came after Muhyiddin said he would seek a confidence vote in Dewan Rakyat in the upcoming sitting in September.

"We, the opposition MPs agree that a special Parliament sitting be held soon - no later than Aug 9 - pursuant to the Clause 11(3) of the Standing Order to table, debate and decide the vote of confidence against the prime minister.

"We cannot accept that the issue related to the support for the prime minister will be postponed until September," they added.

The joint statement was signed by PKR president Anwar Ibrahim, DAP secretary-general Lim Guan Eng and Amanah president Mohamad Sabu.

Other signatories were Warisan president and Semporna MP Shafie Apdal, Upko president and Tuaran MP Wilfred Madius Tangau, Pejuang president and Jerlun MP Mukhriz Mahathir, Parti Sarawak Bersatu (PSB) member and Selangau MP Baru Bian.

The independent MPs are Simpang Renggam's Maszlee Malik and Muar lawmaker Syed Saddiq Syed Abdul Rahman.