Malaysia-Today

:

TUN M MUST NOT BE ALLOWED TO GO UNPUNISHED FOR LYING IN PARLIAMENT AND INSULTING THE AGONG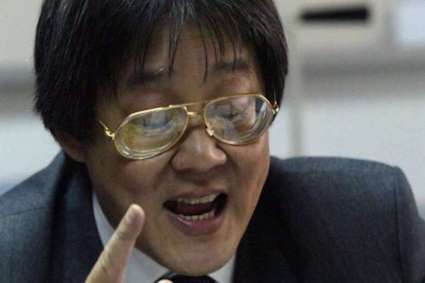 by Matthias Chang
It is sad that Tun M has behaved so despicably by making a statement in Parliament that he DID NOT resign and he was not the cause for the mess following his resignation.
Why despicable???
This is because Tun in his lust for power for himself and his son has gone beyond all Red Lines on decorum and proper conduct required of a MP in parliament.
Tun has misconducted to the extent of being seditious and committing criminal defamation against the AGONG.
He has thereby exposed himself to prosecution.
Why???
The statement by Tun that he had not resigned is an indirect and a cowardly attack on the Agong, thereby bringing the august office of Constitutional Monarchy into disrepute. In blunt, raw terms and language Tun has called the AGONG A LIAR, IRRESPONSIBLE AND THAT AGONG HAS MISLED THE RAKYAT.
Tun has lied, not the AGONG and SINCE no one is above the law, he should be prosecuted for whatever crimes that Tun has committed. I can think of two – sedition and criminal defamation. Parliament ought to take action against Tun as well.
Tun's behaviour shows unprecedented arrogance and contempt for the Agong.
In May, at the opening of the adjourned parliament, the AGONG informed the entire country, that Tun had tendered his RESIGNATION. The AGONG advised Tun to withdraw his resignation, Tun refused and insisted on resigning. But pending the appointment of a new PM, Tun agreed to be an "interim prime minister" at the invitation of the Agong since there was no dissolution of parliament.
THAT WAS IN MAY 2020. At all material. times in the debate on the King's speech, Tun cowardly remain silent, did not state that the Agong was incorrect in narrating the facts and circumstances of his resignation.
From that date, and thereafter in June, July when Tun was in parliament he had no guts to challenge the veracity of the King's speech.
We are now in August 2020, and it is only just now and in an interjection of a MPs speech, Tun asserted that the entire parliament don't know the law and the Constitution (including his former scumbags in PH) because he DID NOT RESIGN. Throughout and at all material times, all MPs, rakyat, the mass media made the reference that Tun had announced HIS RESIGNATION and NOT ONCE DID TUN COUNTERED OTHER WISE.
UNTIL RECENTLY.
How deceitful can Tun be???
There are other incriminating statements made by this rascal. But, they are not in issue with regard to the King's speech.
My question to the PDRM and the Attorney General is this: if we are all equal before the law and no one is above the law, why has there been no investigations and or prosecution against this arrogant and irresponsible man???
But, I was arrested, imprisoned, charged as a terrorist under SOSMA for discharging my lawful duty as an Advocate & Solicitor but since acquitted.
Tun has committed a most heinous crime of calling the AGONG a liar etc.
I therefore appeal to the PN government and the PM to look into this issue asap and the Speaker of parliament to mete out such disciplinary measures as appropriate against this arrogant MP. The least of which is that Tun should be suspended from attending parliament and proffer an apology to parliament and to the Agong. Parliament would be derelict in its duty if this gross misconduct is allowed to go unpunished.
I am disgusted and I am sure the rakyat share my sentiments.
Tun has gone too far. That Tun has misbehaved, is so repugnant that it is beyond description.