Malaysiakini

:

Restaurants or workplace - where are recent Covid-19 clusters coming from?
Restaurants have recently received attention amid the Covid-19 pandemic,

particularly after a Kedah restaurant owner, who returned from India and violated a quarantine order, sparked the Sivagangga cluster that sent parts of the state into partial lockdown.
In the Klang Valley, at least two clusters since July have also involved restaurants.
Restoran Ali Maju in Wisma Rampai, Kuala Lumpur was on Aug 15 ordered to shut after cases involving the restaurant emerged, which eventually developed into the "Maju cluster".
Two workers were initially found to have contracted Covid-19 and yesterday, the Health Ministry announced that after testing 16 workers and 656 customers, a customer had tested positive for the coronavirus.
On July 7, Gandhi's Vegetarian Restaurant in Brickfields was also forced to close after a worker was infected with Covid-19.
Referred to as the KL Restaurant cluster, only one other close contact was infected. No customer was infected. After 584 people were tested, it was declared over on Aug 16.
The two restaurants in the Klang Valley, which have since been sanitised, were relatively minor incidents compared to the Sivagangga cluster in Kedah. This cluster now has 45 cases.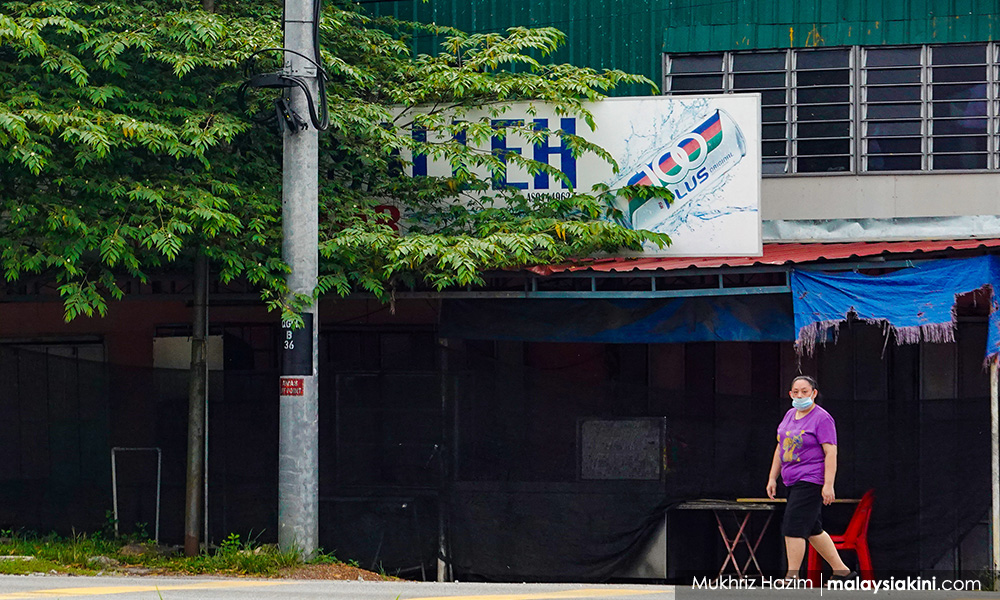 It was, in part, aggravated by a super spreader effect and standard operating procedure (SOP) non-compliance at Restoran Salleh Nasi Kandar, which did not record customers' details, making contact-tracing difficult.
Despite the attention on restaurants, customers getting infected from visiting such outlets are less common compared to contracting the disease from the workplace.
Other Covid-19 clusters in the Klang Valley during the last two months involve a healthcare centre where medical staff was infected by a patient (Meranti cluster with two cases) in Putrajaya and

a migrant workers' accommodation in Sepang (Rumah Kongsi Sepang cluster with three cases).
In Sarawak, workplace-related clusters in the last two months are also widespread. They include the Kuching Engineering cluster (eight cases), Mambong cluster (seven cases), Kuching construction company cluster (three cases) and Kuching jetty cluster (two cases).
Two Covid-19 clusters related to medical centres broke out in the same period, namely the Sentosa cluster (31 cases) and Kuching Medical Centre cluster (three cases).
Markets have become a source of infection in Sarawak as well, including the Stutong cluster (seven cases) and Satok cluster (four cases).
Previously, Covid-19 outbreaks happened at several markets in Peninsular Malaysia but they have since been resolved.
Religious events have also been responsible for causing the spread of the coronavirus with two such instances reported in the last two months, namely the Tawar cluster (58 cases) in Kedah and Bukit Tiram cluster (10 cases) in Johor.

The Tawar cluster is now the most severe active cluster outside of a detention centre.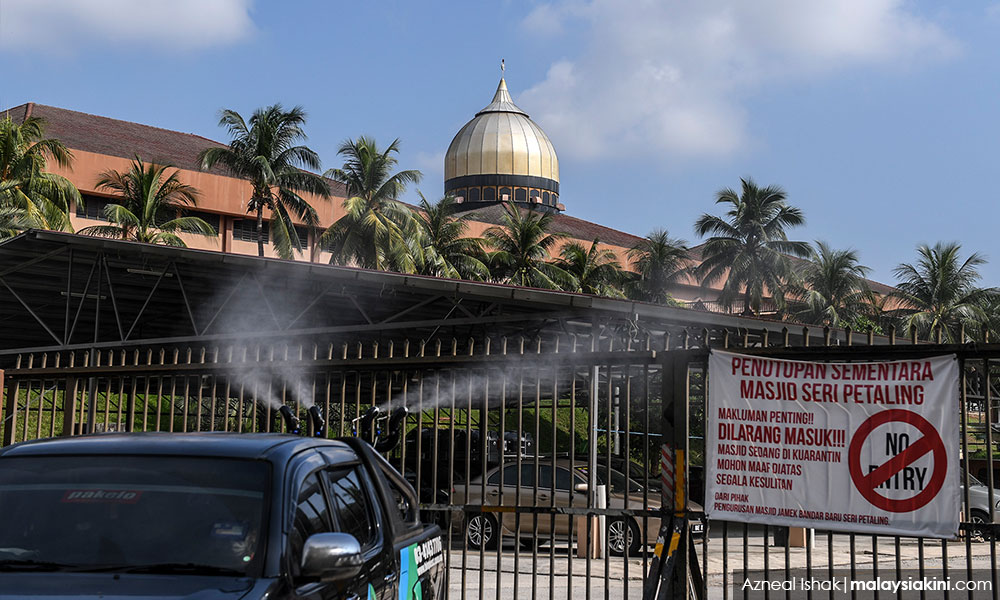 Previous clusters involving religious events have also been severe,

including the Kuching church convention cluster (191 cases) and the Sri Petaling tabligh cluster (3,375 cases) which became the epicentre of the country's Covid-19 outbreak and spawned 17 sub-clusters.
Old folks' homes have been the site of Covid-19 outbreaks too although there was only one new cluster in Kluang (18 cases) in the last two months.
This is partly due to the many visitors the homes receive, including medical professionals.
Several other clusters that have surfaced in the same time frame involve people returning from overseas but due to the Health Ministry's quarantine rules, their chance of infecting others is limited to family members and during transit.
The government had, since July 24, stopped home quarantine and reimposed isolation at government-designated centres to limit such incidents.