(Presumably) A PAS supporter (or member) just asked me why I am or have been so against PAS politicians-menteri when they have done nothing to me - wakakaka.

Well, to explain, I will copy & paste here just an extract of a

Malaysiakini

article which have just read, as follows:

'Most importantly, there's no Khairuddin cluster' - Tuan Ibrahim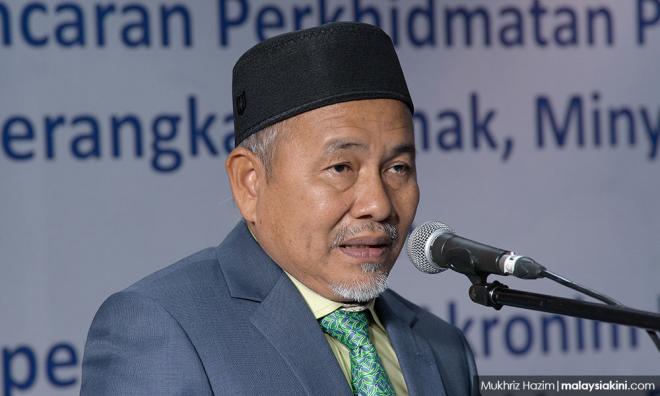 PAS deputy president Tuan Ibrahim Tuan Man has stressed his belief that the furore surrounding the case involving Industry, Plantation and Commodities Minister Mohd Khairuddin Aman Razali

is not warranted because the latter did not cause any Covid-19 outbreak cluster

.

"He has paid a maximum compound of RM1,000, he has no cluster. He has made a swab test, and his mistake has already been paid for," Tuan Ibrahim told the media after the presentation of special donations and Covid-19 kits to schools in Kota Bharu today.

Tuan Ibrahim, who is also Kubang Kerian MP, said this when asked to comment on whether the party had prior knowledge of Khairuddin's departure to Turkey.

Earlier, Khairuddin was compounded RM1,000 for failing to undergo self-quarantine after returning from Turkey on July 7.

The Kuala Nerus MP also apologised to all Malaysians and donated his salary from May to August to the National Disaster Relief Fund.

Tuan Ibrahim said his party colleague has made a sacrifice by returning his salary.

"The reality is that there is no cluster surrounding him. The important thing is that he is fined and he has sacrificed all his salaries. It should not be an issue anymore
.
It flabbergasted me that Tuan Ibrahim has such a shallow mentality with regards to Khairuddin Aman's violation of home-quarantine. I'm not going to delve into the matter anymore, save to show the mentality of PAS leaders.
Then of course there was the malicious demolition of a Hindu shrine and a heritage tree, on the pretext that the innocent shrine was 'obstructing traffic flow'. Now we have a motorcycle park built in that location.
Just eff-ing malicious. Wicked is another word.