Malaysiakini

:

Johor PN stability in question after ex-MB spotted with Pejuang in Slim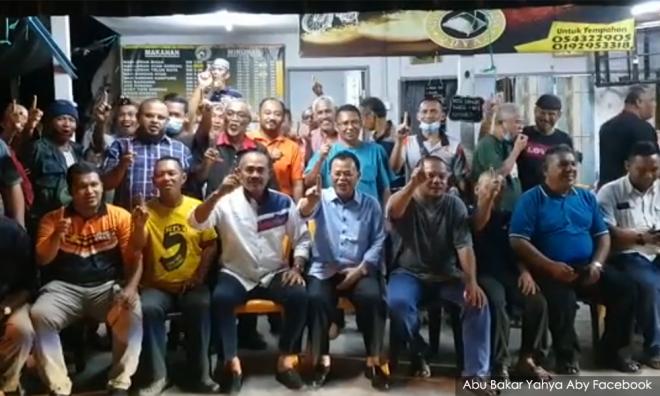 The stability of the Johor Perikatan Nasional (PN) state government has come into question

after former menteri besar Osman Sapian was spotted with the Pejuang team on the Slim by-election campaign trail

.

Johor PN has 29 seats in the state assembly against Pakatan Harapan's 27. A single defection from PN would result in a hung assembly.

State ruler Sultan Ibrahim Sultan Iskandar has warned that he will dissolve the state legislature - which is slated to reconvene on Sept 10 - if there is another power struggle.

Osman was seen together with Dr Mahathir Mohamad strongman Abu Bakar Yahya last night at Pejuang's Felda Trolak Selatan operations room.

The former menteri besar also posed and joined in chants of "calon nombor satu" (candidate number 1), which is the ballot paper number for Pejuang's candidate Amir Khusyairi Mohamad Tanusi.

Amir, who is contesting as an independent, was not at the event.

"He (Osman) came to show support for Amir," Abu Bakar told Malaysiakini.

However, when contacted, Osman said he was just there to "meet friends".

When asked on whether he campaigned for Amir, Osman replied: "jengok-jengok (just taking a look)".

Two weeks ago, he dismissed speculation that Johor Bersatu assemblypersons would be defecting to Pejuang as just "rumours".

However, a senior Johor Bersatu assemblyperson previously said there was strong interest among the grassroots to join Mahathir's new party.

Osman's appearance with Pejuang comes after he failed to secure a spot in Bersatu's supreme council in the party elections which concluded on Saturday.


The Kempas assemblyperson was among Johor Bersatu leaders who were vocal in criticising Menteri Besar Hasni Mohammad for allegedly sidelining the party after Umno took charge of the state government.


A counter-coup in Johor was previously in the works before Sultan Ibrahim poured cold water over it by threatening snap polls.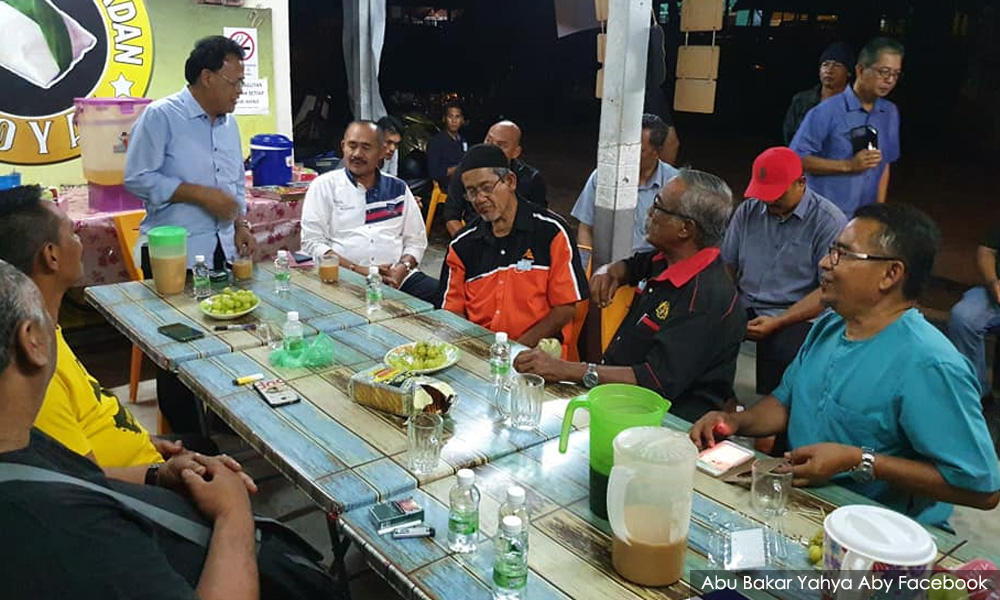 Asked whether this was a sign of impending change in the state, Johor Pakatan Harapan chief Aminolhuda Hassan replied in brief: "Hopefully".

Johor state speaker Suhaizan Kaiat told Malaysiakini that at present, the state government had yet to submit any motions for the two-day sitting in September.

However, there are expectations that the government would move a motion to replace Suhaizan - who is from Amanah - with a PN candidate.

If that vote does happen, it could serve as a proxy confidence vote which would determine whether the PN state government still stands.