Extracts (only) from

Malaysiakini

:


Rais [Yatim - PPBM] also questioned if Mahathir could convince the Slim constituents to support his newly-formed party Pejuang, a Malay-based independent party that is contesting in the Slim state seat by-election.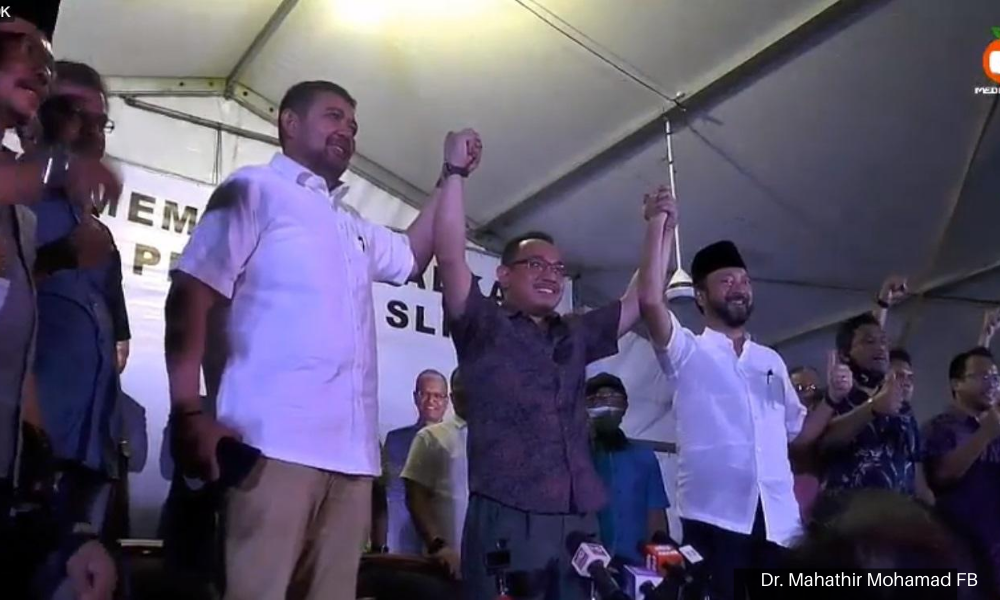 "At an election campaign a few days ago, Mahathir stated his party was against money politics and he wanted the Malays to support his party.

"It is difficult to believe in Pejuang. First of all, how many years could Mahathir be helming the party? Could Mukhriz distinguish himself in performance given his track record in (helming) Kedah (state government)?

"Is it that, anti-money politics, that (is all you have) to enter the 15th general election?" questioned Rais, who is also a Bersatu supreme council member.

"Money and politics are like water with mud. It must be distilled or processed first to get clear water.

"Muhyiddin and his allies are already into the process.

If this is the only mission, Mahathir himself has failed this mission during his first stint as the fourth prime minister for 22 years and his comeback as seventh prime minister for 22 months.

"To be honest, for whatever reasons, he should help the Muhyiddin government and not the other way around if he really loves the nation and religion," Rais added.

The Slim by-election was called following the death of its incumbent Mohd Khusairi Abdul Talib on July 15. Polling is set to take place on Aug 29.

The by-election will be the first battlefield for Mahathir and his loyalists to test the strength of his new party, which is yet to be registered.