finance-twitter:



Trump's Ban On WeChat Will Backfire On Apple – Chinese Users To Throw Away iPhones Without WeChat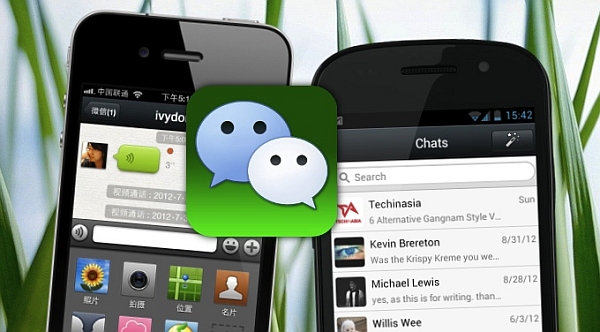 A smartphone, no matter its brand, is as good as the apps in it. Without apps, the gadget is useless. Hence, when President Donald Trump signed an executive order last Thursday to ban yet another Chinese app – WeChat – in the U.S., all hell broke loose. Trump, desperate to win the November re-election, decided to throw everything, including the kitchen sink, at China.

After trade war, Trump administration has a new "World Order" specifically designed to attack and destroy a rising technology powerhouse China. An order named "Clean Network", the goal is to decouple the Internet from the Chinese's increasing influence. Donald Trump's strategy is quite simple – if you can't beat them, ban them (or force them to sell to you).

In the first quarter of 2020, Tencent's WeChat had over 1.2 billion monthly active users. First released in 2011, the app started as a mobile messaging app and was developed by Tencent. In its home market, the app is still called Weixin but was rebranded as WeChat in 2012 to serve international markets. Today, WeChat is ranked fifth in the number of active users.



Like Huawei, Trump signed a pair of executive orders targeting TikTok and WeChat. Beginning August 6, American companies have 45 days to stop doing business with both Chinese apps. That means the apps will not be available to be downloaded on Apple's App Store or Google's Play store. And like TikTok, WeChat's owner, TenCent, has been ordered to sell the app by mid-September or face a ban on U.S. operations.

Trump unilaterally declared WeChat a threat to U.S. national security and accused the app, without providing any proof, of gathering user data and therefore, threatening Americans' personal and proprietary information. While the blacklist of TikTok affects most American teenagers (Gen-Z), the ban on WeChat will affect the business community, especially Apple.

Perhaps Trump, in his haste to punish Beijing, has not fully considered the business impact on American companies as a result of the ban on WeChat. Perhaps the president thought if he could ban TikTok in America, where it has 100 million users, he certainly could ban WeChat. After all, there were only about 19 million WeChat active users in the U.S. (according to Apptopia).



However, unlike TikTok, which is purely for entertainment, WeChat is more than just a messaging social media. WeChat is the lifestyle and lifeblood in China, with a user base of over 889 million in the mainland. In fact, it's not an exaggeration to say that it's virtually impossible to live in China without WeChat because the app is also a digital wallet.

Alibaba, Baidu and Tencent are the biggest e-payment technology players in China. E-wallets such as WeChat Pay and AliPay are the dominant way to make contactless payments, accounting for more than 90% of the Chinese market (WeChat Pay captures 39% while AliPay grabs 53% market share). Even in rural areas, the penetration of e-payment is almost 50%.

In 2018 alone, China, the world's largest mobile payment market, handled a total of 532.814 billion mobile payment transactions worth 445.22 trillion Yuan (US$63.83 trillion). But for the three months in the fourth quarter of 2019, digital payments skyrocketed 70% – banks processed 62.1 billion electronic payments, representing a total of 654.9 trillion Yuan (US$93.93 trillion).



A recent online survey of 717,000 respondents conducted by a public opinion polling on WeChat showed that 95% would throw away Apple's iPhones or other U.S. devices if they did not carry WeChat. The survey also said Chinese consumers will switch to other brands, such as Huawei, Xiaomi or even South Korean Samsung if WeChat is removed from Apple's App Store.

In another new research note from analyst Ming-Chi Kuo, the removal of WeChat could cut Apple's iPhone shipment by up to 30%, depending whether the ban is only applicable in the U.S. only or worldwide. Kuo, who has been one of the most reliable sources for information about future Apple hardware products, has warned investors to be cautious about the ban.

Naturally, without WeChat, it will be extremely difficult to sell iPhones to Chinese consumers. Android phones, meanwhile, allow the flexibility of installing WeChat outside of Google Play Store. So it wasn't so bad. Unfortunately to iPhones, Apple's iOS operating system does not allow the flexibility to do so – unless the iPhone is hacked through something called "jailbreak".



How important is China to Apple? Last year, before the Coronavirus outbreak, a whopping 20% of Apple's total revenue came from China. In the first quarter this year (after the Covid-19 outbreak), iPhone sales in China alone contributed US$13.58 billion to Apple. Therefore, it's not rocket science that the American firm will take a hit if WeChat is out of reach on Apple's App Store.

Huawei, whose mobile market share in China has grown to 38%, is more than happy to sell more phones to domestic consumers if Apple's iPhone sales suffer due to a ban on WeChat. Likewise, Tencent will be more than happy to block iPhones from using WeChat if Beijing decides to retaliate, largely because WeChat users in the U.S. are negligible.

For Chinese students currently studying in the U.S., the ban on WeChat was simply unbelievable. Most popular messaging apps in the U.S, including Facebook Messenger, Whatsapp and Telegram have been blocked in China. They may need to use VPN (virtual private networks) to defeat Trump's ban on WeChat as it's the only app they can use to communicate with their families back home.



In 2018 alone, there were 369,548 students from China, accounting for 33.7% of international students who contributed nearly US$15 billion to the U.S. economy. Therefore, Trump's move could force the Chinese students to shift to other countries such as the U.K., Australia or Canada, dealing a blow to the American universities' revenue.

But Apple won't be the only American company to be affected if the ban on WeChat goes full-blown. Walmart in China, for example, only accepts WeChat Pay for faster checkout. Cash is almost unacceptable in the mainland. If Walmart is forced to cut ties with Tencent under a Trumps' half-baked policy, the American retail hypermarkets could be in trouble.

If Trump thinks either Tencent or Beijing will lose sleep over his ban on WeChat, the president has miscalculated. It will have little impact on daily activities in China. On the contrary, American businessmen and corporations would be crippled. The Trump administration has no freaking idea how massive WeChat is in China.



As early as 2017, analyst Ben Thompson had already revealed that unlike the rest of the world, in China the most important layer of the smartphone stack is not the phone's operating system, but rather WeChat. The app is everything – for reading news, for hailing taxis, for paying for lunch, for accessing government resources, for business. An iPhone without WeChat is effectively useless.