Guardian (Aus Ed):
'All the psychoses of US history': how America is victim-blaming the coronavirus dead
As racism warps the US pandemic response, a health crisis has escalated into a culture war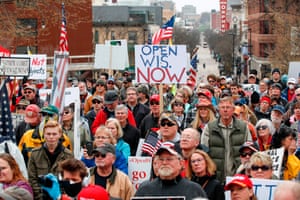 People protest against the coronavirus shutdown in front of state capitol in Madison, Wisconsin, on 24 April
Photograph: Kamil Krzaczyński/AFP via Getty Images
Why do Americans represent less than 5% of the world's population but nearly a third of the known coronavirus death toll?
Not because of government incompetence, the Trump administration is arguing, but because Americans are very unhealthy.
The United States' organized response to the pandemic had been "historic", Trump's health secretary, Alex Azar, told CNN on 17 May, but America "unfortunately" has a "very diverse" population,
and black Americans and minorities "in particular" have "significant underlying disease".
Jake Tapper, the CNN anchor interviewing Azar, paused and squinted. Surely, he asked, Azar was not arguing that "the reason that there were so many dead Americans is because we're unhealthier than the rest of the world?"
Azar doubled down: "These are demonstrated facts."
"That doesn't mean it's the fault of the American people that the government failed to take adequate steps in February …" Tapper said.
"This is not about fault. It's about simple epidemiology," Azar said, adding in a pious tone: "One doesn't blame an individual for their health condition. That would be absurd."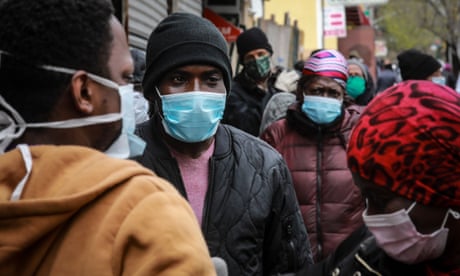 Black Americans dying of Covid-19 at three times the rate of white people
Blaming black Americans for dying from a novel virus because they had diabetes or high blood pressure was precisely what Azar was doing. Someone had to be held responsible for an American death toll approaching 100,000 people, worse than any other country's reported deaths. In order for the Trump administration to remain blameless, someone else had to be blamed, and the administration was now blaming the dead.
It took less than a month after the first shelter-in-place orders to devolve into a full-blown partisan culture war, complete with armed protests egged on by the president; conservatives
questioning or denying
death numbers; pundits arguing against a continued lockdown with lines like, "You can call me a Grandma killer"; attempts by
hair salons and barbers
to stage acts of civil disobedience; and some states led by Republican governors moving to quickly reopen, even as other states with Democratic governors announced months of continued restrictions.
A majority of Americans remain supportive of public health restrictions, including nearly half of Republican voters and
68% of people
who have lost a job or suffered a pay cut.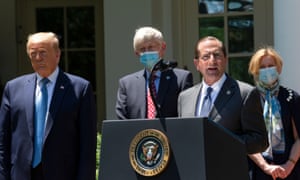 The US health secretary, Alex Azar, speaks at the White House last week

Photograph: REX/Shutterstock
The anti-lockdown demonstrations at state capitols have attracted a messy jumble of protesters: anti-vaccine activists and other conspiracy theorists, rightwing provocateurs, members of known anti-government militias, gun rights advocates, established conservative groups backed by wealthy billionaire donors, Republican stalwarts and people who were actually out of work.
It would be wrong to argue that racism was the sole motivation for the protests, or even a decisive factor for the many different protesters who showed up.
But the moment when the US response to coronavirus escalated into a full culture war is revealing. The big protests at state capitols, with crowds of white Americans demanding their governors reopen the economy, started about a week after national news outlets began reporting in
early
April
that black Americans made up a
disproportionate number of the dead
.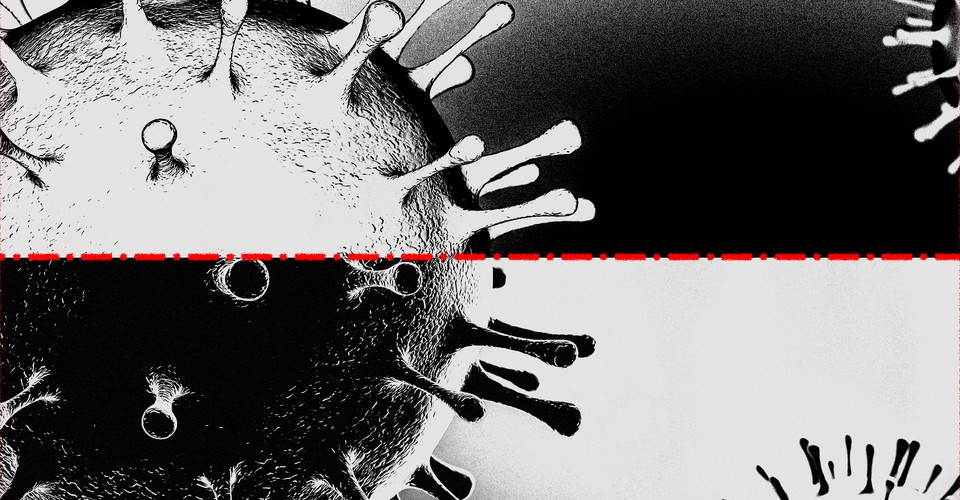 Covid exposing America's racial divide
Systemic racism
created the health disparities that made black and brown Americans more vulnerable to dying from coronavirus, public health experts say;
and now the same racism is also shaping, and undermining, the country's political response to the pandemic
.