BBC
:
Hong Kong security law: What is it and is it worrying?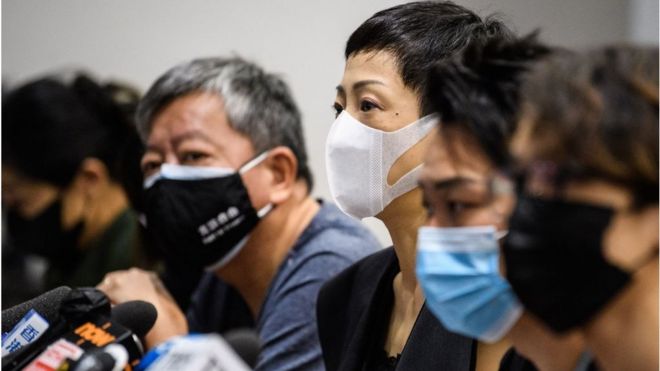 Image copyright ANTHONY WALLACE/AFP
China dropped a political bombshell on Hong Kong when it declared it would impose a national security law on the city. Now many fear this could spell the end of Hong Kong's unique freedoms. So what do we know, and what do people fear the most?

What is this law all about?

Firstly, what China has submitted is a draft resolution to its rubber stamp parliament. That resolution will be voted (and probably passed) next week. Only after that, will it be fleshed out into an actual draft law.

So the details are thin - but the concerns are many. We know this much. Any law would make criminal any act of:
secession - breaking away from the country
subversion - undermining the power or authority of the central government
terrorism - using violence or intimidation against people
activities by foreign forces that interfere in Hong Kong
One part that's caused particular concern is a suggestion that China could set up institutions in Hong Kong that are responsible for defending national security.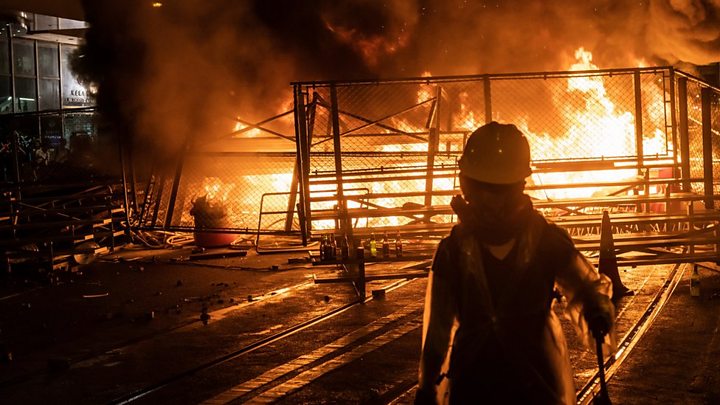 Media caption
The identity crisis behind Hong Kong's protests
That means China could potentially have its own law enforcement agencies in Hong Kong, alongside the city's own.
Why did China do this?
Hong Kong was handed back to China from British control in 1997, but under a unique agreement - a mini-constitution called the Basic Law and a so-called "one country, two systems" principle.
They are supposed to protect certain freedoms for Hong Kong: freedom of assembly and speech. an independent judiciary and some democratic rights - freedoms that no other part of mainland China has.
Under the same agreement, Hong Kong had to enact is own national security laws - this was set out in Article 23 of the Basic Law.
But its unpopularity means it has never been done - the government tried in 2003 but had to back down after 500,000 people took to the streets.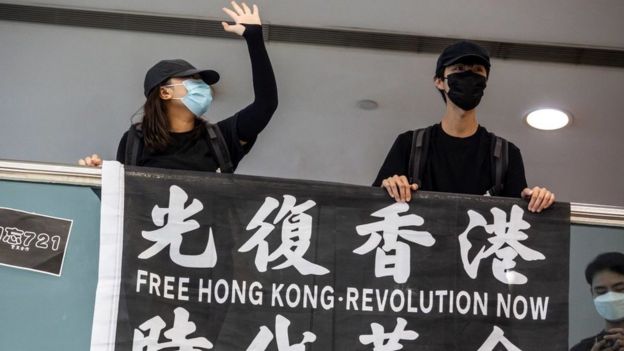 Image copyright ISAAC LAWRENCE/AFP
Then, last year, months-long protests over an extradition law
turned violent
and
evolved into a broader anti-China and pro-democracy movement.
China doesn't want to see that happen again.