Malaysiakini
:
'Outgunned by six Umno excos, Faizal set to be weak MB'
Perak Menteri Besar Ahmad Faizal Azumu is poised to become a weak leader after allowing Umno to dominate the Perak state executive council with six positions, said state opposition leader Abdul Aziz Bari.
"After the six Umno assemblypersons were appointed to the state exco, the party is dominant and Bersatu (Faizal's own party) has clearly been sidelined in terms of state government administration," said Aziz in a statement today.
"As of May 12, 2020, the Perak state exco will have 10 members - six from Umno, two from Bersatu and two from PAS.
"In other words, Umno is in charge and can overrule any decision by the menteri besar (photo) who is now clearly in the minority," added Aziz who is also Tebing Tinggi state assemblyperson.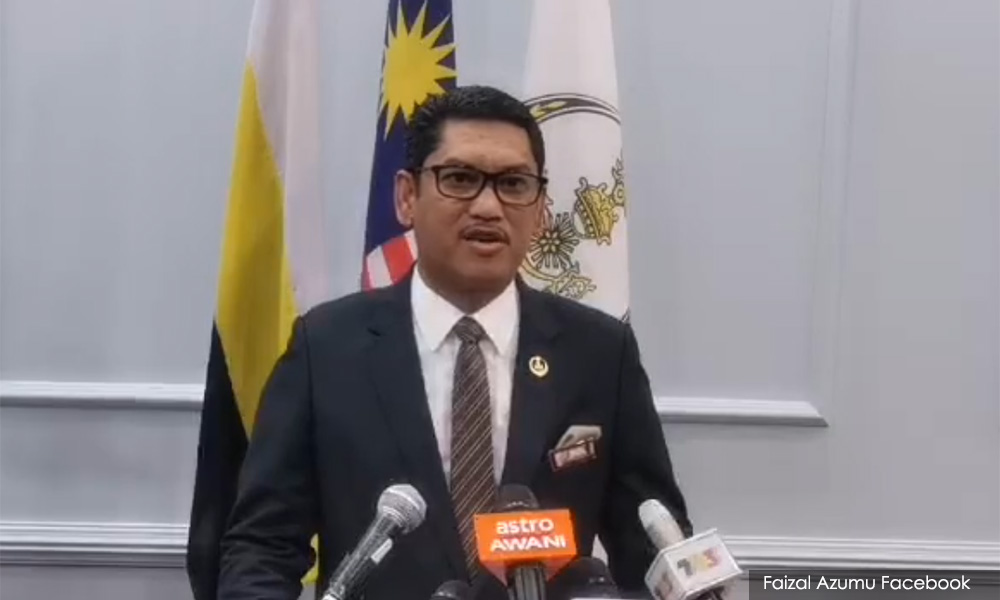 Aziz said that according to the principles of the parliamentary democracy system, the six Umno members can vote unanimously to reject any decision by the MB and that this was the political reality after Perikatan Nasional had established a government without the mandate of the people.
It is worth noting that in his previous administration as part of Pakatan Harapan with DAP, PKR and Amanah, Faizal's party was also in the minority although no party enjoyed the dominant numbers that Umno now has.
Aziz, who himself served as the education, environment, green technology and information executive councillor, said that Umno's dominance now extended to local government as well.
"For example, in the Ipoh City Council, Umno has eight council members while Bersatu has only four.
"This imbalance will endanger his position because he is dependent on Umno support."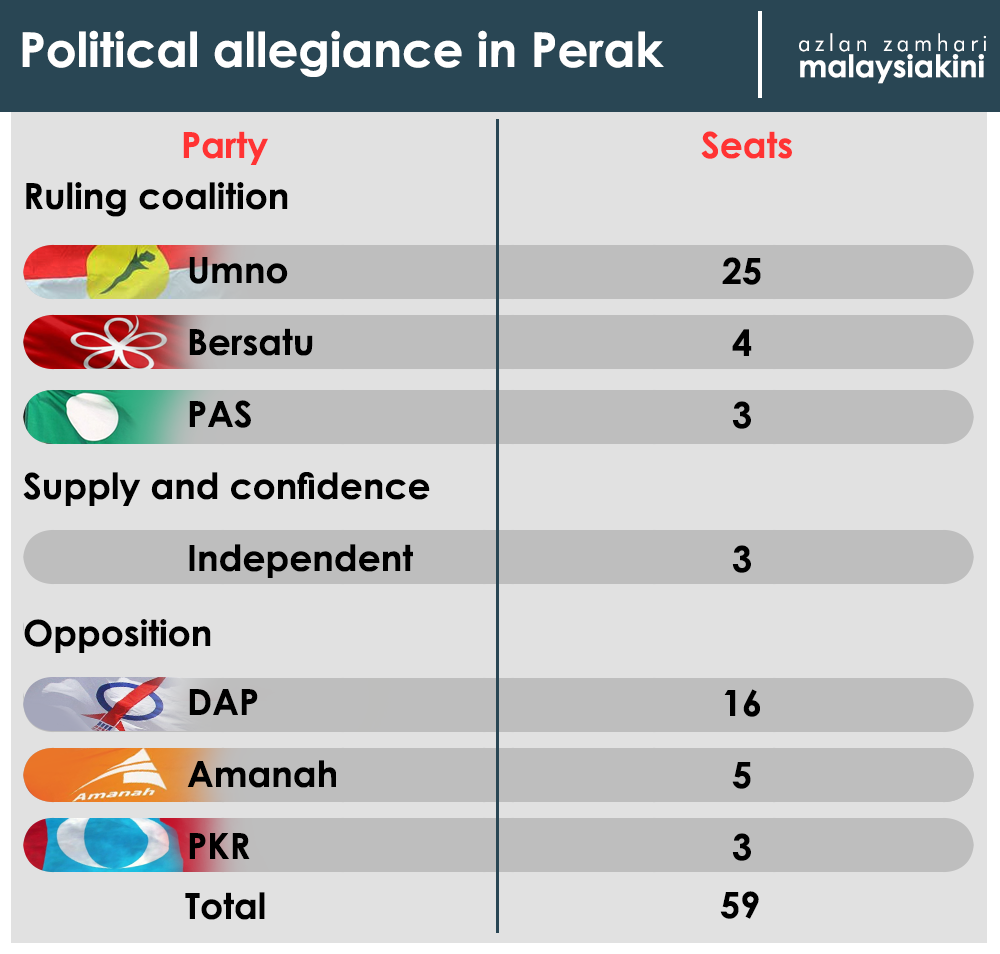 Aziz said that the Harapan coalition would provide a check and balance to the executive power of the state government to ensure that the administration is fair to all races and acts in accordance with principles of transparency, cleanliness, integrity and responsibility.
He added that the coalition must also focus on offering an alternative leadership to the people of the state so that Harapan will be the top choice for the people of Perak were there to be state elections.
Meanwhile yesterday, outgoing Perak speaker Ngeh Koo Ham had lodged a police report against unidentified individuals who
attempted to remove
him from the Perak state assembly, not long after the departure of Perak ruler Sultan Nazrin Shah.
In a police report lodged at the Ipoh district police station, Ngeh said he believed the men had acted on the instructions of PN representatives who later appointed a new state assembly speaker.