FMT
:
Anything could happen, Bung Moktar says on collapse of Sabah govt
Some of the state Cabinet members in a show of support for Sabah Chief Minister Shafie Apdal on May 15

(Bernama pic)
KOTA KINABALU: Sabah Umno chief Bung Moktar Radin has not ruled out the possibility that the state government led by local party Warisan may fall to Perikatan Nasional (PN), as rumours swirl of a realignment of loyalties within the Pakatan Harapan (PH) ally.

Speaking to FMT, the Kinabatangan MP said such things had happened before, noting Sabah's "track record" of assemblymen switching camps.

"Logically, it's not impossible for this to happen, considering that other states not known for this trait have already fallen.

"We have seen how state governments held by PH have collapsed – what more Sabah?"

Speculation that assemblymen in Warisan could jump ship to Sabah's opposition camp – PPBM, Umno, PBS and STAR – has been brewing since mid-May, when several were absent from a show of support for Chief Minister Shafie Apdal.



Sabah Umno chief Bung Moktar Radin
Sabah Umno Youth chief Abdul Aziz Julkarnain said

as many as 24 were a no-show at the May 15 event

.
Bung said many things could change, especially in light of former chief minister Musa Aman's appeal at the Federal Court over the rightful head of government in Sabah.

"If Musa wins the case in June, then for sure there will likely be a motion of confidence in the state assembly among the reps.

"Sabah's political landscape is

very dynamic

so anything can happen within these one or two months," he said.

He added that Warisan would have no one to blame but itself as it had "failed to fulfil the people's mandate".

For now, he declined to comment on specific crossovers between the state government and opposition despite claims by Warisan Youth chief Azis Jamman of attempts by Umno to persuade elected representatives to link up with PN.

"Let's not talk about that for now, I will let you know soon," he said.
There is one thing I love about Sabah and also one thing I hate about the state, wakakaka
Sabah is a marvellously beautiful country, with its magnificent Mount Kinabalu dominating the Western part of the state. The sweeties there are absolutely gorgeous.
in Sabah I fall in love every 5 minutes, wakakaka
Its seas teem with fishes we Peninsularians can only dream of, huge impressive kurau, bawal of all types - putih, hitam and gray (Wild Chinese Pomfret or Ikan Bawal Tambak, Tau Tae).
Wild Chinese Pomfret or Ikan Bawal Tambak or Tau Tae
Let me reveal a Chinese secret about pomfret - the best among the types is the Wild Chinese Pomfret (Ikan Bawal Tambak or Tau Tae), wakakaka.
Now, the thing I hate about Sabah is its politicians - mainly because they are like 'frogs beneath the winds'.
Nowhere in Malaysia are political frogs more rampant than in Sabah. When Bung Moktar said '
Sabah's political landscape is
very dynamic
' wakakaka, he means any and every politician there is a potential frog, has frogged before and some will likely frog again.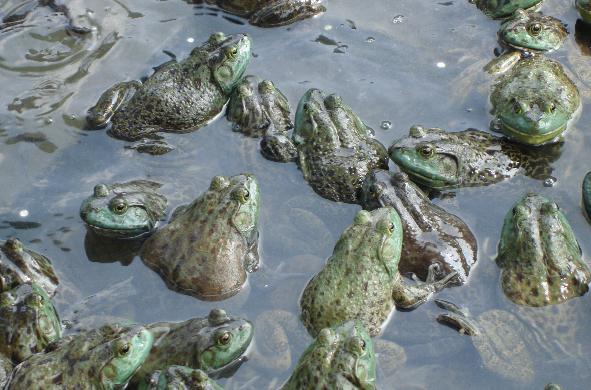 If Sabahans wonder why they have been treated like 2nd class citizens, well, they should look at their politicians. Until their politicians show a wee conscience and integrity they will continue to eff up Sabahans.
So Bung Moktar prediction of a possible change of government in Sabah soon does have a high degree of likelihood, wakakaka.