From
Malaysiakini
:
Surendran: 'No permit' excuse outrageous, Harapan doing a BN on rallies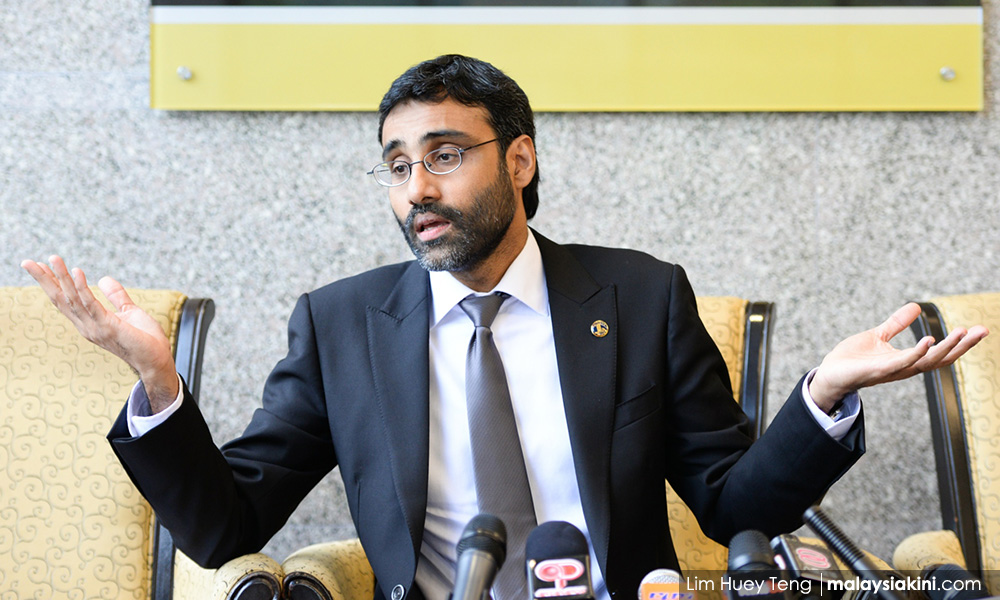 Lawyers for Liberty advisor N Surendran has described Home Minister Muhyiddin Yassin's
claim
that the International Women's Day march did not have a permit as "outrageous".
Surendran pointed out that permits did not exist under the Peaceful Assembly Act 2012 (PAA) and all that was required was a notice.
"Outrageous. Acting just like the BN used to. Under the PAA, there's no such thing as a permit, only a notification to the police.
"How is that the home minister seems unaware of this?"

he said in a series of Twitter postings.
The International Women's Day March last Saturday (below) had among others called for an end to child marriage and gender-based violence due to gender but this message was
drowned
due to focus on the presence of some participants from the LGBT community.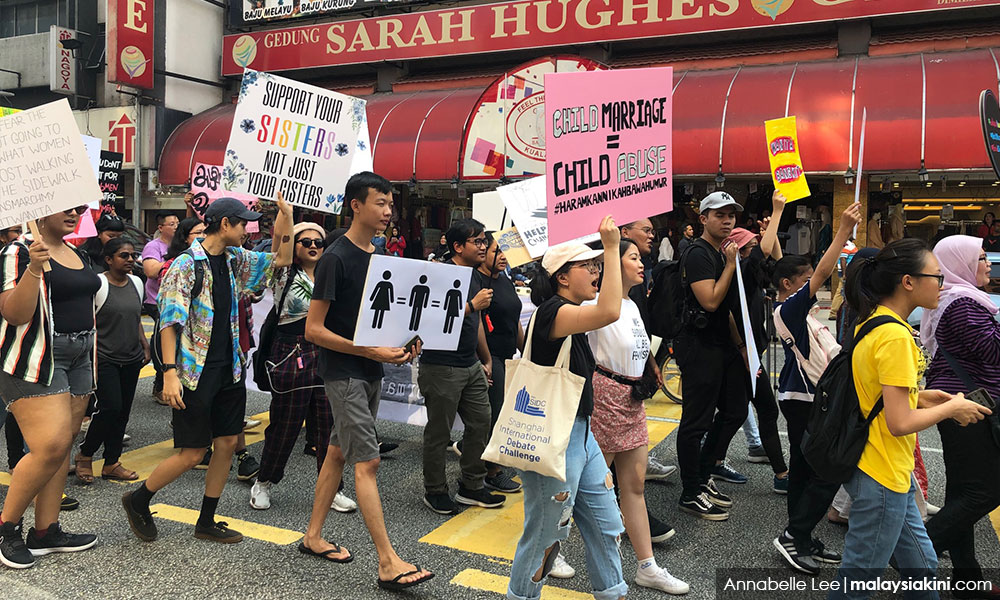 "It was an orderly march and the fact that LGBT elements were in the march doesn't make it illegal," said Surendran, who is a former PKR lawmaker.
Surendran slammed the Harapan government for forgetting its struggle to protect the right to assemble.
"Now that Harapan is in power, how quickly they forget our long hard struggle for the right to peaceful assembly.
"Instead, a harmless women's day march is persecuted relentlessly. Having gained power, they now oppress in the same manner. Shameful!"

he lamented.