Malaysiakini -
Is wheel of justice at a standstill on Harapan-linked cases?
:
Since Pakatan Harapan assumed power last May, there have been numerous widely reported allegations of wrongdoings by members of the administration.
However, no case that has been brought before the courts thus far.
Six months ago, video evidence captured a
special officer
to the Deputy Home Minister Aziz Jamman filming an upskirt video. The officer was sacked, but there is no record that he was prosecuted.
During the PKR internal elections late last year, several party staff were arrested by the MACC over
alleged problems
with the membership registry.
One Sarawak PKR leader submitted what he termed "incontrovertible" evidence of vote buying. There have been no updates since from the MACC on investigations on the PKR elections.
Last December, Zahid Md Arip, the political secretary to the prime minister, was
implicated
when prosecutors charged former Felda chairperson Isa Abdul Samad with corruption. Yet, Zahid remains in office today.
In January, one of Defence Minister Mohamad Sabu's sons was arrested for
substance abuse
. At the time, the police investigation papers had been submitted to prosecutors.
There were also numerous police reports on election offences during the Cameron Highlands by-election campaign, involving Deputy Water, Land and Natural Resources Minister
Tengku Zulpuri Shah Raja Puji
and Harapan candidate
M Manogaran
.
Malaysiakini made multiple attempts to seek status updates from the police, the MACC and the attorney-general's chambers on all these cases.

None were forthcoming.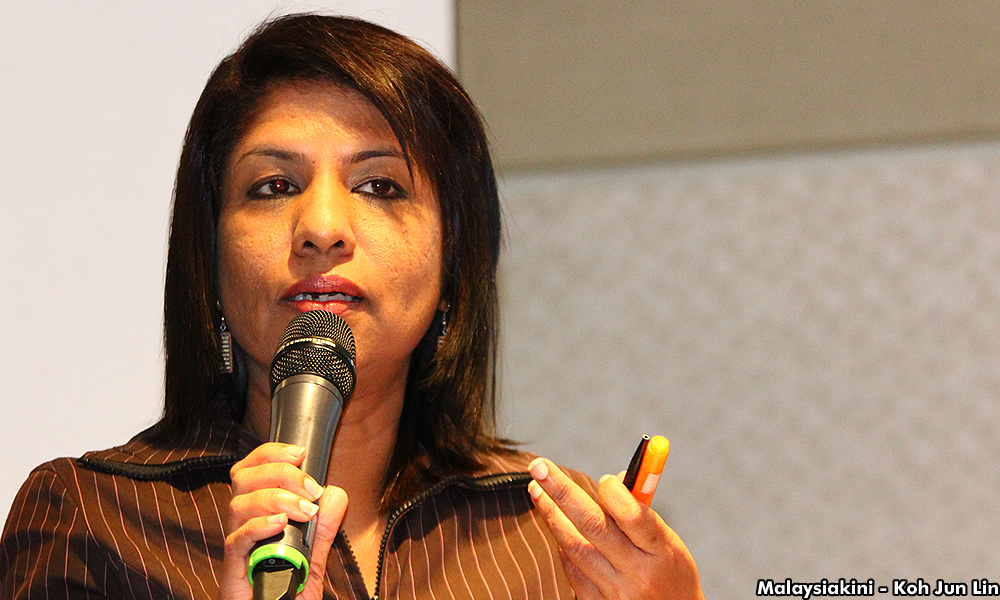 When contacted, Centre to Combat Corruption and Cronyism (C4) executive director Cynthia Gabriel (above) said it was a concern that the authorities have not provided an update on such matters.
"It is important, in the spirit of transparency and accountability, that (when) political leaders and their families are involved in investigations, the authorities must show the same level of speed when investigating, and the same level of justice that they do in other cases," she said.
She said that providing regular updates on investigations will show that the authorities are impartial and serious about the rule of law.
"It is very important for Harapan to lead the way to show that they can do things differently from the previous administration, even though it may implicate their own family members, their own staff or people that they are close to.
"If they have committed wrongdoing, they should be duly punished. But if there's no case then there is no case, and the public should be informed about it.
"There is no such thing as preferential treatment in a functioning democracy. Everybody should be subject to the rule of law," she said.