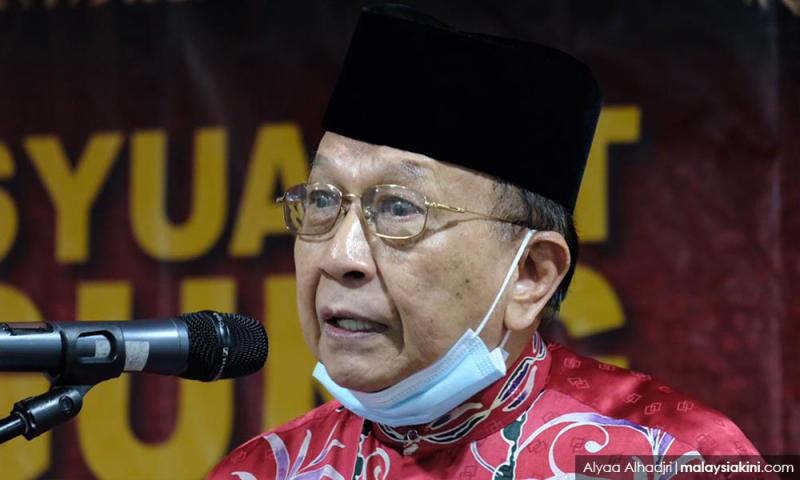 Rais rues use of 'disgusting' English names over Malay for local places



Senate president Rais Yatim has taken a swipe at local authorities that adopted the widespread practice of choosing English names over names in Bahasa Melayu for various locations.

Rais, a well-known advocate for the Malay language, said people should not be too excited about using English names, describing the increasingly common practice as "disgusting".

"I have given my opinions since 12 years ago. At that time we had Ukay Heights, Ainsdale, Ampang Waterfront and many others that I find disgusting," said Rais in an interview with Utusan Malaysia.

The Malay-daily quoted Rais as saying the practice has portrayed an obsession with English-styled names, likening it to the Chinese who adopted "European names like Michael, James or George" over their Chinese names.

"I would like to call upon all parties including the local authorities to change that attitude," said the veteran politician, reportedly in response to Padang Rengas MP Nazri Abdul Aziz's recent remarks in Parliament that Kuala Lumpur has "lost its identity" as more new buildings and residences took on English names.

Among others, Nazri cited names including Hampshire Residences and Bangsar South, the latter an integrated property development project renamed from Kampung Kerinchi.

Further, there are also various retail outlets around Kuala Lumpur that adopted Western names, including Pavilion KL, Quill City and MyTown.

***


Yet, he [Rais] disgustingly named his four children as Malini Rais, Dino Rais, Danni Rais and Ronni Rais.
Clearly, those are not Malay names to begin with. Even his name – "Rais" – is Arabic, not Malay. And he has the cheek to mock and insult ethnic Chinese for using English names, but didn't realize he was the Malay traitor who loves Western names, the same way Nazri Aziz adores French names.

Fine, let's empower Bahasa Melayu. But when a Chinese company, Winepak Corporation, produced award-winning "Timah Whisky" meant only for non-Muslim consumption, all the racist and extremist Malay politicians whined and bitched until foaming at the mouth that the whiskey would confuse the Muslims, despite explanations that "Timah" means "tin".

The beverage manufacturer of Timah Whisky should be given a medal for promoting Malay language, using "Timah" rather than Captain Speedy in the branding of Malaysia-made whisky. Can the super confused ultra Malays make up their mind which language they wanted to promote – Malay, English, French, or Arabic?




When Timah was promoted, largely in recognition of the country as once the largest tin producer in the world, they twisted and politicised it as an insult to the Muslims, claiming Timah was short for Fatimah, who was Prophet Muhammad's daughter. But when Western names were used on buildings, they complained again that Malay language should be prioritized.